ECOMMERCE NEWS
There's no stopping Chinese shopping apps from becoming a global force. According to an article by Marketplace Pulse, Shein and Temu emerged as the most downloaded apps in 25 of the world's 50 largest countries.
🌍 Conquering economies
Despite having different branding and category focus, Shein and Temu use the made-sold-and-marketed-by-China framework. They both also have aggressive marketing strategies to expand beyond their great walls (pun intended, wink), as suggested by their rankings in app downloads:
Temu: No. 1 in 14 countries
Temu was launched by Pinduoduo to bring China-made commodities to the Western market. Despite being just 8 months old, it's now the most downloaded app in 14 countries, including the U.S., France, Italy, Spain, Germany, and the UK.
Marketing strategy: Focus on marketing and gamified referrals.
Shein: No. 1 in 10 countries
Shein is a digital-only channel that focuses on fast fashion and lifestyle. It recently launched its U.S. marketplace to grow its customer base and supply chain.
Last year, the platform boasted $30 billion in sales. This year, it bagged another milestone for being the No. 1 most downloaded app in 10 countries, including Japan, Brazil, Saudi Arabia, and the UAE.
Marketing strategy: Focus on brand recognition and social networking.
❔ Should Amazon be worried?
App downloads don't necessarily reflect revenue. And Amazon still dominates the U.S. e-commerce market, pulling off $127.4 billion in revenue for Q1. So, it's too early to say that Amazon should tremble with such statistics.
But once Temu and Shein build a solid customer base of repeat buyers, we shall ask this question again.

HOT TOPIC
How much inventory should you really need?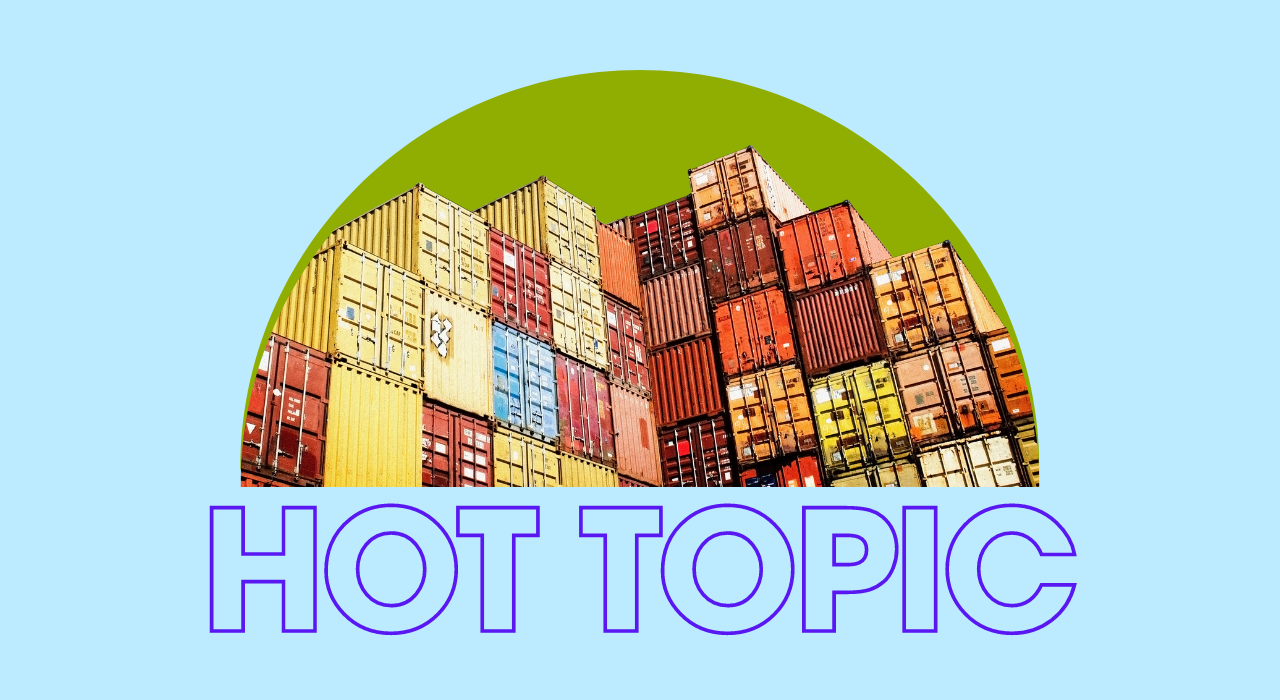 Creative: Stephanie Nagal, Shortages to Surpluses
The past three years have been a rough ride for retailers. First, they had to cope with inventory shortages in 2020 and 2021. Then, as inflation forced consumers to trim their spending last year, they struggled to unload excess products.
Some retailers were able to bring their inventories down to acceptable levels. However, Retail Dive reported that many still suffer from bloated stocks.
🎛️ Overstocking is out, lean inventory is in
—is the new motto of retailers to bring down their stock levels and the associated fees. They also plan to "chase products as needed" to reduce the risk of lost sales.
Target set an example last year with its rightsizing strategy. Other retailers followed suit, clearing out their shelves to make way for more accurate sales forecasts.
📉 Wholesalers are affected, too
Ironically, the effect is driven by the improving supply chain.
As the arrival of goods accelerates, so does the increase in retail inventory levels. In turn, retailers cut back or stop their purchases, leaving wholesalers with shelves full of stagnant products and disrupting their profitability.
🫵 Should you have a big or a lean inventory?
🛞 As the retail industry navigates through this inventory turmoil, the focus remains on adapting to demand changes and finding the right balance.
To answer this question, you should have both—but depending on the season. For boom times, like the upcoming Prime Day 2023, you'd want enough inventory to meet high demands. But for downturns, "a little scarcity" would save your profitability.

BITES OF THE WEEK

AMAZON NEWS
Sellers panic due to glitchy Amazon verification process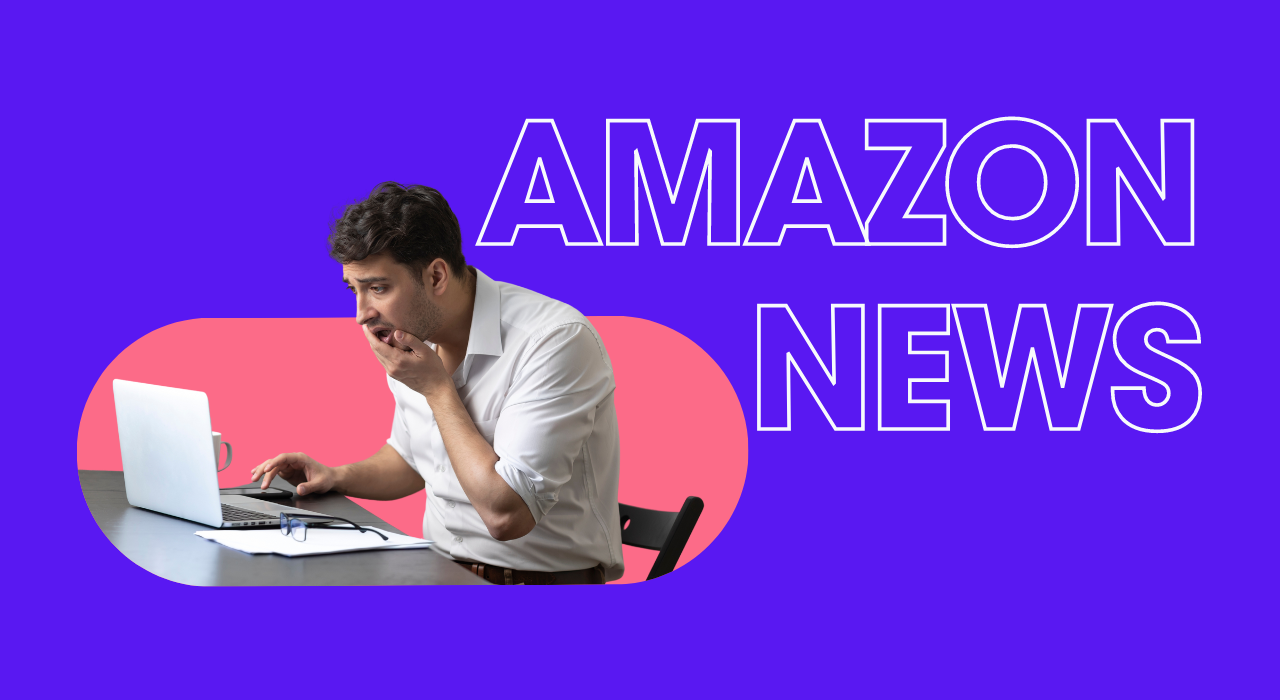 Creative: Stephanie Nagal, Glitchy Amazon Verification
Last week, we reported the panic caused by the account deactivation warnings sellers received after verifying their identity information for the INFORM Act. Here's a twist in the story—it's a glitch!
More accurately, it's a new glitch that Amazon hasn't addressed yet, as emphasized by eCommerceBytes.
🖥️ A series of unfortunate glitches
The first was the re-verification requests sent by Amazon to sellers who'd already re-verified their accounts in April. Days later, alarming deactivation warnings appeared.
These events naturally raised panic among sellers. Threads on Amazon discussion boards are filled with frustrating experiences, such as business disruptions and failed tax information verification.
📣 How did Amazon respond?
On May 26, an Amazon spokesperson provided the following responses to the issues:
Deactivation concerns: If you received an email indicating that you passed the verification for specific information, it's accurate. However, the Account Health page may take 24 hours to update.
Tax Questionnaire: If your business is registered in the U.S., your tax information is already verified. You don't need to fill out the questionnaire again.
🔢 About 100,000 Amazon sellers changed their business name or address over the recent weeks. With such a big operation, glitches are expected—and some accounts may (or will) be deactivated come June 27.
If you don't want to be one of these accounts, verify your account information now (if you haven't yet). It's an added task, but it's a step closer to a safer marketplace that promotes healthy competition and customer satisfaction.

SELLER REFRESHER
Increase your PPC strategy by calculating your ACoS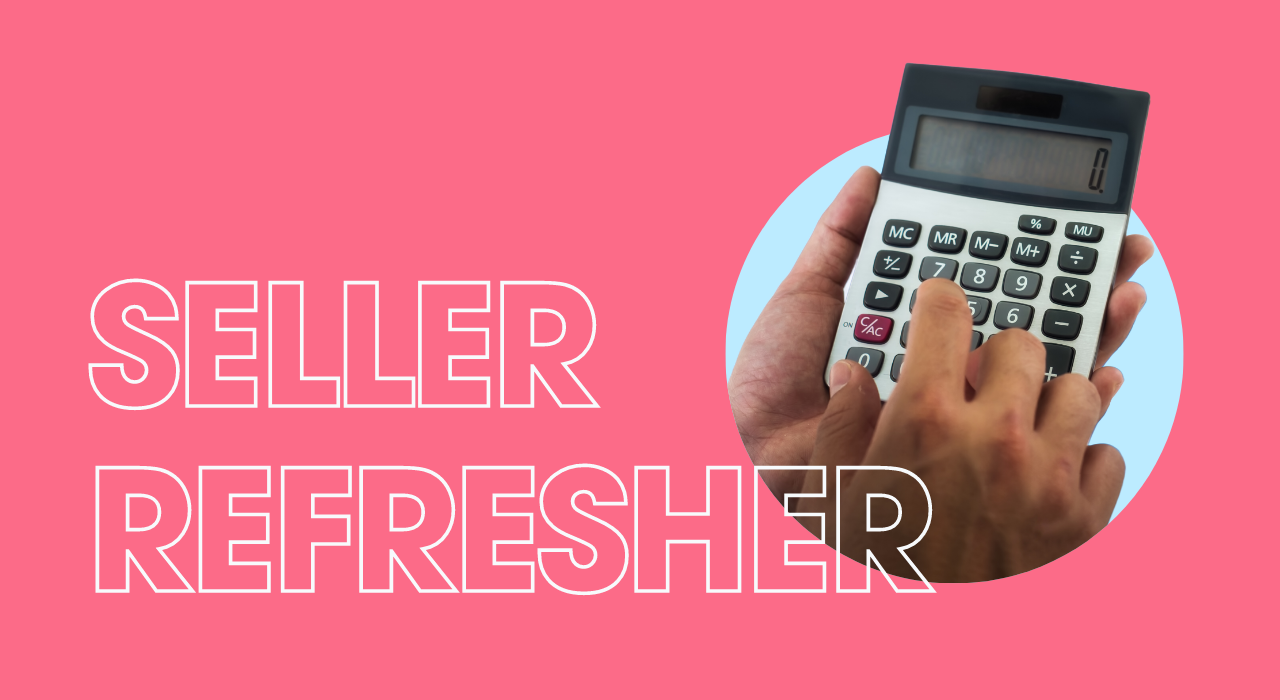 Creative: Stephanie Nagal, Calculate your ACoS
Advertising cost of sale (ACoS) is a key metric that determines your ad campaigns' profitability. So if you want to increase their effectiveness, you should know how to calculate your ACoS to make informed adjustments.
Here's how to calculate your ACoS, as recapped by Jungle Scout.
🟰 Calculate your ACoS
The formula is simple. But first, you must know your numbers—specifically, your total ad spend and sales.
ACoS = 100 x (total ad spend/total sales)
To illustrate, let's say you set an ad budget of $50, and it generated a single sale of $100. In this case, your ACoS is 50%.
ACoS = 100 x (50/100) = 100 x 0.5 = 50%
⬇️ What's a good ACoS?
The lower the ACoS, the better. It means you spend less on advertising for each sale.
However, "low" varies based on your goals and the industry you belong to. Here's a general ACoS benchmark:
Under 25% = Low ACoS. This means the conversion rates of your keywords are high, so you may want to raise your bids to increase traffic.
Between 25% and 40% = Average ACoS. At this level, you don't need to make any drastic moves unless you want to improve your ads' performance.
Above 40% = High ACoS. Your keywords are gaining high traffic but have low conversion rates. This calls for a revisit of your keyword bidding strategy.
👌 Do note that there's no need to panic if your ACoS is high. That's expected if your ads are designed to entice customers and accelerate your brand's growth.
How's your ACoS? Let us know how your ads are doing by replying to this email!