ECOMMERCE NEWS
If you're on the fashion side of e-commerce, you've probably heard of Shein. But did you know it now has a marketplace in the U.S.?
In a report by Marketplace Pulse, the fashion retailer is calling for local and international sellers to join the platform.
🧱 Behind the expansion
Shein is a consumer-to-manufacturer (C2M) "fast-fashion low-price slow-delivery retailer." Despite being a digital-only channel, it sold $30 billion worth of fashion items in 2022.
Now that it has set foot in the U.S., it plans to extend its supply chain rooted in China with the help of U.S. sellers with a physical presence. This way, the company can speed up order fulfillment and quickly transition into a retailer–marketplace hybrid.
🥊 Will it compete with Amazon?
It won't directly compete with the retail giant—at least in order delivery. But it does have some interesting strategies:
1. Recruit some of Amazon's top sellers
And sell their products at lower prices. A bit sneaky, huh?
Shein has already partnered with Anker, an Amazon-native brand. And, it sells its items on Shein for lower prices than on Amazon.
2. Charge low selling fees
According to Chinese sellers, Shein waives the selling fee for the first 3 months and then charges 10% after. It's lower than Amazon's, which is probably why Anker's products are priced lower there.
This could be an important deciding factor—especially for sellers like you—when choosing where to sell and pricing your products.
3. Prepare a seller support mechanism
The company is already building a Los Angeles-based team whose main task is to attract and support sellers.
💥 Big move, big challenge
Shein has a promising potential to win U.S. consumers, but unlike U.S.-born marketplaces like Amazon, it still needs to learn how to navigate the U.S. market.
With the rapid evolution of e-commerce practices, the big challenge for this new market player is to find a way to successfully execute its plans while maintaining its identity.
---

HOT TOPIC
What's the difference between seller feedback and product reviews on Amazon?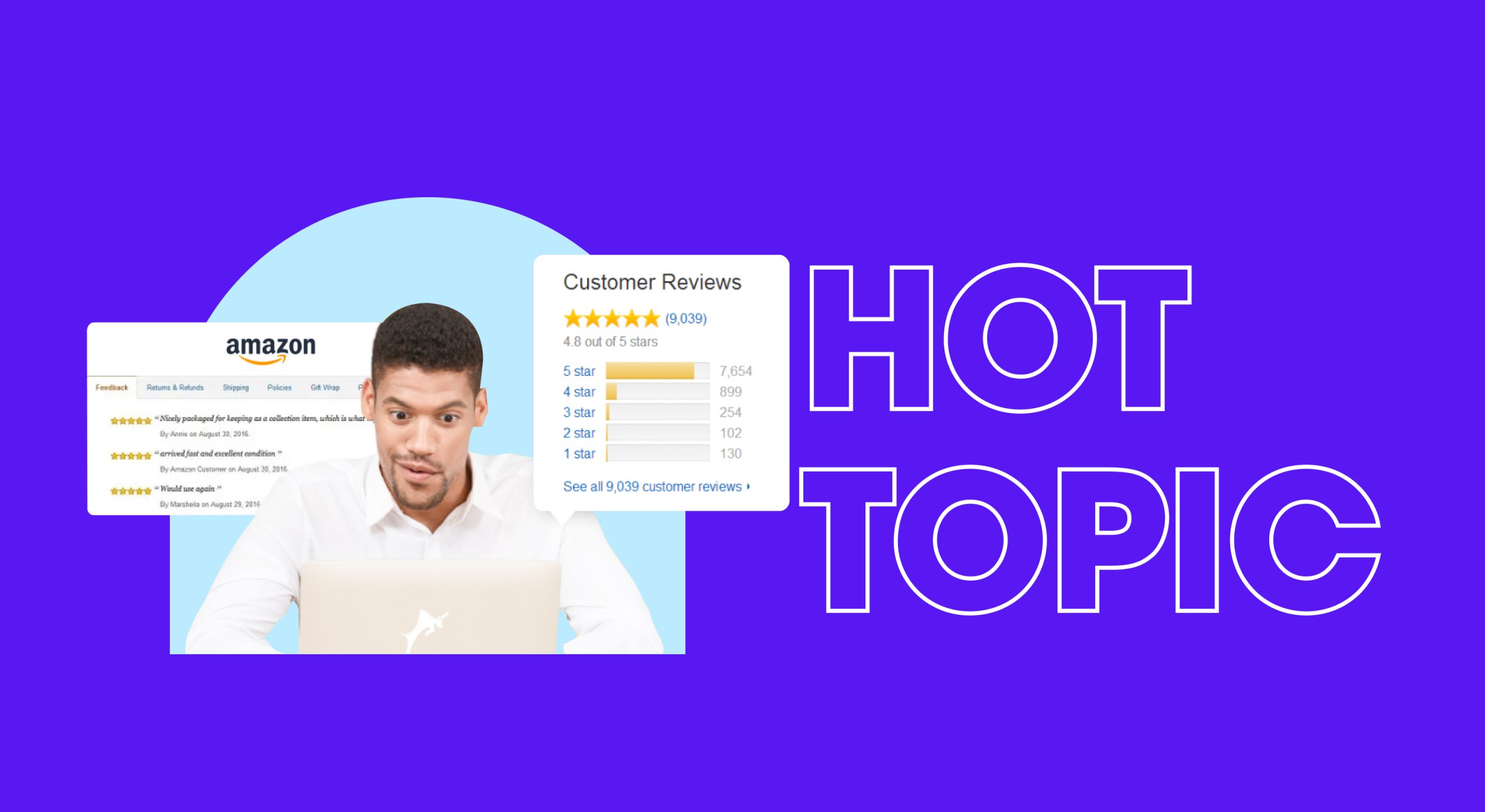 Creative: Csams Cagumbay, Feedback and Review
Good customer feedback and product reviews are among the top ingredients of business success. While they do sound alike, they actually mean different things.
SageSeller provided a detailed comparison between the two features.
🗣️ Seller feedback reveals how you treat your customers
In short, this is about your customer's shopping experience, which involves:
Packaging quality
Shipping time
Professionalism and communication
Feedback affects critical business aspects, such as having repeat purchases, winning the Buy Box, and increasing brand awareness.
Buyers can rate you from 1 star (lowest) to 5 stars (highest). If you consistently receive negative feedback, Amazon may suspend your account.
🎁 Product reviews say everything about … well, your products
—including quality, price, and even warranty policy.
Product reviews significantly affect your sales performance. For instance, positive ratings can drive sales and increase conversion rates. By contrast, negative ones can paint you as an unreliable seller.
Although many buyers willingly write reviews, you may have to convince others to leave one. Some strategies for getting reviews include sending follow-up emails and using package inserts.
👍 How do you maintain positive feedback and reviews?
The surefire way to bag 5-star ratings is to earn customer trust. You can do this by:
Shipping on time;
Promptly resolving issues; and, most importantly
Selling high-quality products
📌 To recap, feedback focuses on the seller, while reviews center around the product. They point to different things, but both serve as a platform for building trustworthiness on Amazon.

BITES OF THE WEEK

CASH CORNER
Things you should know about sales discounts before running one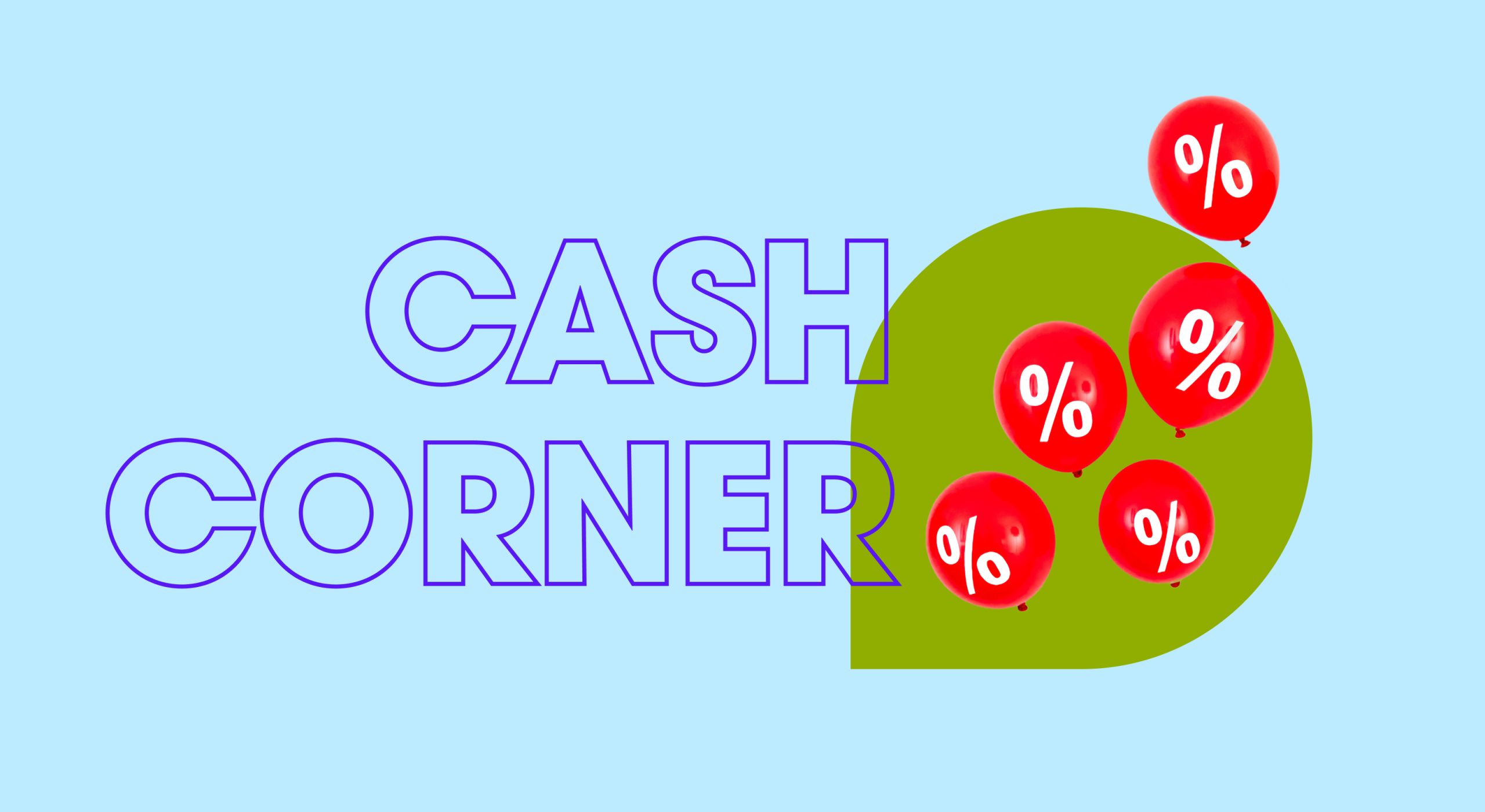 Creative: Csams Cagumbay, Sales Discounts
Using sales discounts is a popular strategy to attract customers. However, this gimmick doesn't consistently deliver similar results.
In such cases, you need to think and rethink: Should you offer sales discounts?
To guide you in making the right decision, HubSpot listed the pros and cons of utilizing this strategy.
✋ Dis-count yourself in
In general, lowering the prices of your goods can:
Generate short-term sales. Especially if you hold flash or seasonal sales. These promotions are designed to capture consumer interest and effectively close deals.
Help dispose of inventory. Sales discounts can help you clear out slow-moving and excess inventory while recovering some value from them.
Spark interest in a new offering. By nature, discounts pique buyers' interest. You can take advantage of this to tease them about a new product or service.
🪑 Sit this out for now
Of course, no strategy only has pros. For sales discounts, these are some downsides you must take note of:
They may convey low confidence. Generally, high-priced items are perceived as high-quality ones. Discount pricing can unintentionally signal low confidence in your products.
They can trigger a negative customer mindset. Let's say you offer a $50-item for $40 during a flash sale. Once the promotion ends, those who bought it for the discounted price may feel unwilling to repurchase it at the original price. Sucks, right?
They can exhaust your cash flow. Remember that you're cutting your profit margins by not selling your products at full price.
💭 So, should you offer sales discounts?
Before implementing promotional pricing strategies, consider their potential impact on your profitability.
If your business can bear lowering your products' prices, it's worth considering. But if you want to maintain large profit margins, you may want to wait until your revenue stream is stable enough.
Regardless of your decision, you must remain cautious and intelligent in running deals to reap benefits, not losses.
---

SELLER REFRESHER
Create targeted email campaigns with the new Tailored Audiences feature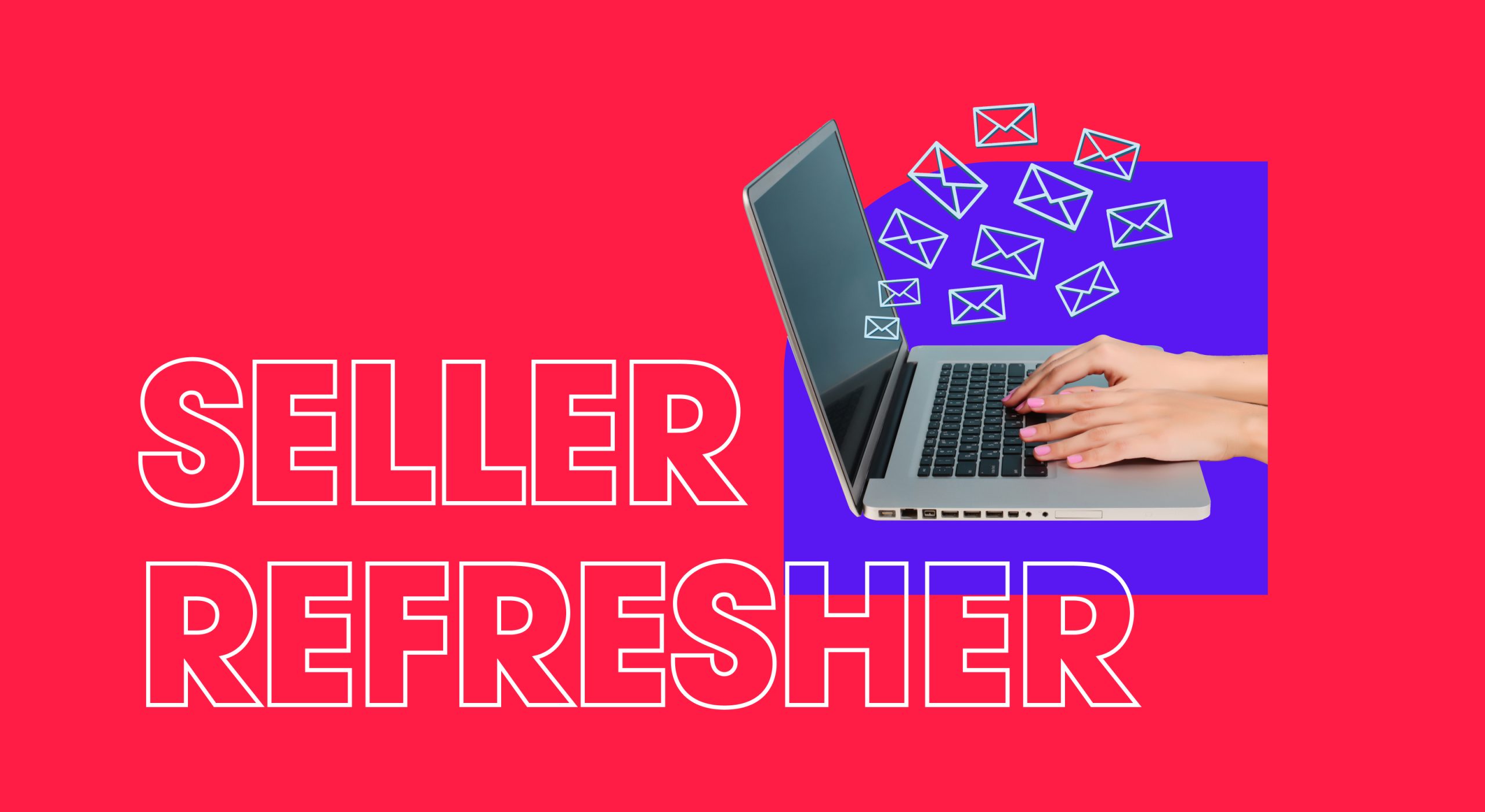 Creative: Csams Cagumbay, Tailored Audiences
You heard it right! Amazon launched a new feature to help you elevate your email marketing game.
The company announced the release of the Tailored Audiences feature of the Manage Your Customer Engagement (MYCE) tool on Seller Central.
🥅 The goal is to engage repeat customers
In September 2022, Amazon beta-tested this feature to help you target specific audiences—particularly repeat customers.
A previous buyer has a higher chance of purchasing from you than a new one. Hence, retaining loyal customers is an excellent tactic to guarantee your sales.
And what better way to increase customer retention than maintaining a personal communication channel? Tailored email campaigns, to cite an example.
🌟 Going back, here are some perks of this feature you can enjoy:
The new Repeat Customer section, which allows you to re-engage with buyers who purchased at least two products from your brand in the past 12 months.
Weekly updates on new customers who qualify to receive your emails.
Thoughtful emails that can include product launch announcements, upcoming deals, and your personal brand story.
💯 Apart from innovation, this move suggests that Amazon wants to help sellers like you increase brand loyalty and customer retention.
So, how do you plan on using this feature? Share your unique email campaign strategies by replying to this email.