ECOMMERCE NEWS
In September 2022, a new player—Temu—entered the e-commerce arena. Five months later, it became the most downloaded app among millions of U.S. consumers.
So what is Temu? And how did it start this big fuss? eComEngine answered these questions and provided all other information Amazon sellers need to know about this new platform.
Temu is a Boston-based online retailer owned by PDD Holdings, a China-based company that also operates the second-largest online marketplace in the country.
Like other e-commerce platforms, Temu offers a wide selection of products. In its Super Bowl debut in February, it launched the slogan "shop like a billionaire," which got people curious enough to download the app.
🥊 Temu vs. Amazon
Being shiny and new, Temu has indeed charmed buyers. But what does it offer for sellers like you?
Let's compare it with the king of the e-commerce jungle, Amazon:
Products and marketplaces
Amazon: lists 33 main product categories and over 25,000 subcategories. Amazon also has 21 marketplaces across the globe.
Temu: has 29 main product categories and 250 subcategories and currently operates in Canada and the U.S.
Price
Amazon: known for its low prices.
Temu: this worthy opponent has a wide network of Chinese manufacturers that can drive the low prices of goods.
Returns
Amazon: offers 30-day returns, but buyers shoulder shipping fees unless there's a problem with the product.
Temu: covers 90-day refunds and delivery fees for returns.
Shipping and fulfillment
Amazon: the FBA fulfillment method remains unparalleled in efficiency.
Temu: currently ships most orders for free. However, Temu's sellers are mostly in China, so deliveries take longer to reach U.S. and Canadian customers.
Seller expectations
Both platforms penalize or ban sellers who don't follow seller expectations and platform policy.
✨ New things are good—only if it suits your needs. As an e-commerce seller, having your goods on multichannel platforms is always a good idea, especially if you want to expand further.
Keep in mind that selling on each site or in both has its own set of pros and cons. Always consider what'll be the best for your business.

HOT TOPIC
Can running Lightning Deals get you your target sales?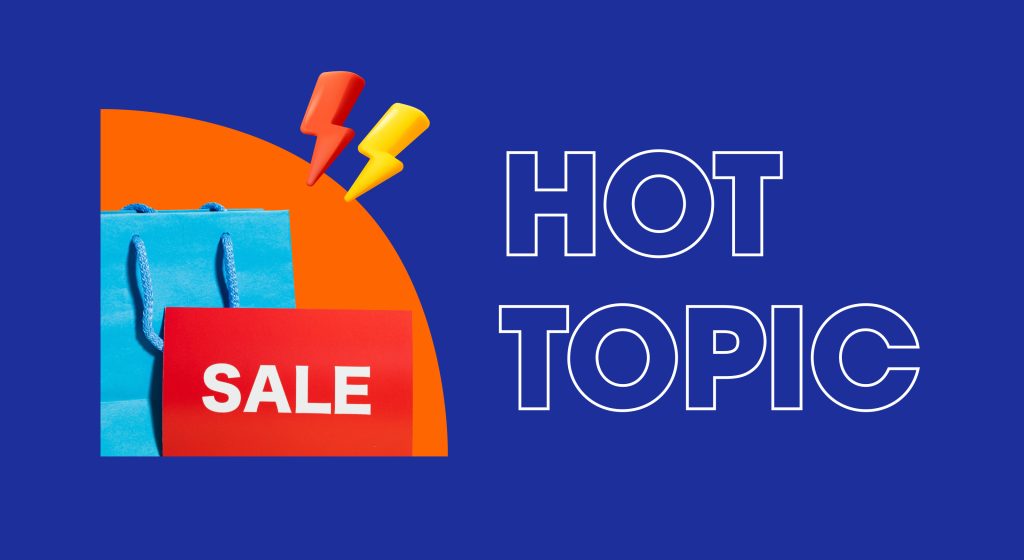 Despite being customer-centric, Amazon still wants you to maximize your sales. So, it grants you access to different sales-boosting tools.
JungleScout features one such tool—Lightning Deals.
⚡What is this tool?
Amazon Lightning Deals are a promotional gimmick that uses urgency to convince people to buy. It offers discounts for about 4-12 hours or until supplies last and can be viewed by eligible buyers on the Today's Deal page.
🚪 How to get in
To participate in Lightning Deals, you must have a Professional Seller account and a 3.5-star rating. But even after you become eligible, you must still take note of some pros and cons of this tool:
Time-limited discounts boost your sales, but offering huge ones may reduce your profit margins.
Your products will have increased visibility, but you cannot control when your deal will run.
It speeds up inventory liquidation but cannot guarantee sales performance. Also, fees are expensive at approximately $150 per deal, regardless of sales.
If you offer higher discounts than your competitors, you can gain a competitive advantage. But remember, you have millions of competitors.
⚖️ You think the pros outweigh the cons? Here's how to create a Lightning Deal:
Go to the Deals page, then click "Create a new deal."
Choose an eligible product.
Select the promotion date range.
Add pricing and unit information.
Review your deal info and submit it.
Does it spark value in your business?
Lightning Deals are an effective way to attract customers and increase brand awareness. But before you use it, you should also consider your marketing strategy, product type, and profit margins.
Not all Amazon tools work for everyone. So, you have to pick which suits your brand model to maximize not only your sales but also your business potential.
---

BITES OF THE WEEK

BLACK MARKET
Do Amazon FBA sellers get some refund "privileges"?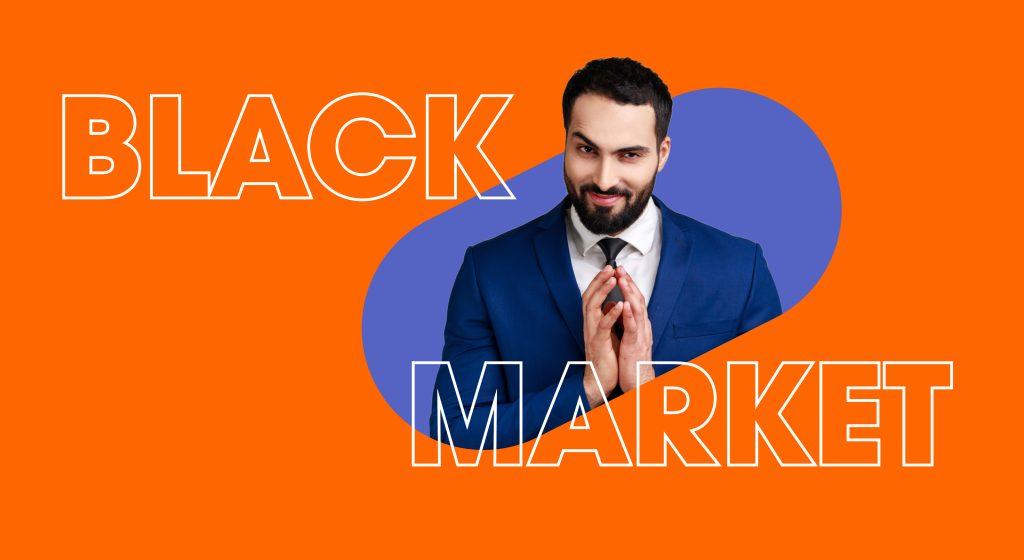 In a letter to EcommerceBytes, a customer raised concerns about a potential refund scam by FBA sellers. He suspects that some sellers exploit FBA refund policies to sell counterfeit items and have Amazon refund the buyers.
📦 What raised this suspicion?
The customer purchased a product marked "Prime" from a 3P seller. The item turned out to be a counterfeit despite being delivered in an Amazon-branded bubble mailer.
He then requested a refund, which was immediately granted. But the suspicious bit was that there were negative reviews that, in his opinion, were well-deserved, but were removed from the listings due to some "FBA privilege".
The customer also knows that this store's been sending their items to Amazon's warehouses, but they're also shipping from their location. So who shipped out these counterfeit products?
Long story short…
Basically, the letter sender suspects FBA sellers get some privileges like removing or having negative reviews in strike-through. The seller buys the items in bulk while selling the problematic and counterfeit ones on Amazon. The buyer then recognizes the product as inauthentic and asks for a refund, then the loss is credited to Amazon, not the seller, due to that "privilege."
💭 Is this refund scam feasible?
Most sellers in the thread don't believe his claims because when a customer requests a refund for inauthentic products, Amazon sends a Product Authenticity complaint. The concerned seller then has to provide evidence of its authenticity.
Moreover, sellers attest that all refunds come from their pockets.
Amazon has been taking solid countermeasures to battle counterfeiting. So feasible or not, the retail giant will likely investigate this matter.
Moreover, the letter sender isn't even a seller on Amazon. What do you think of this issue? Does Amazon really favor FBA sellers over those who aren't?

SELLER REFRESHER
Patents vs. Trademarks vs. Copyrights: What's the difference?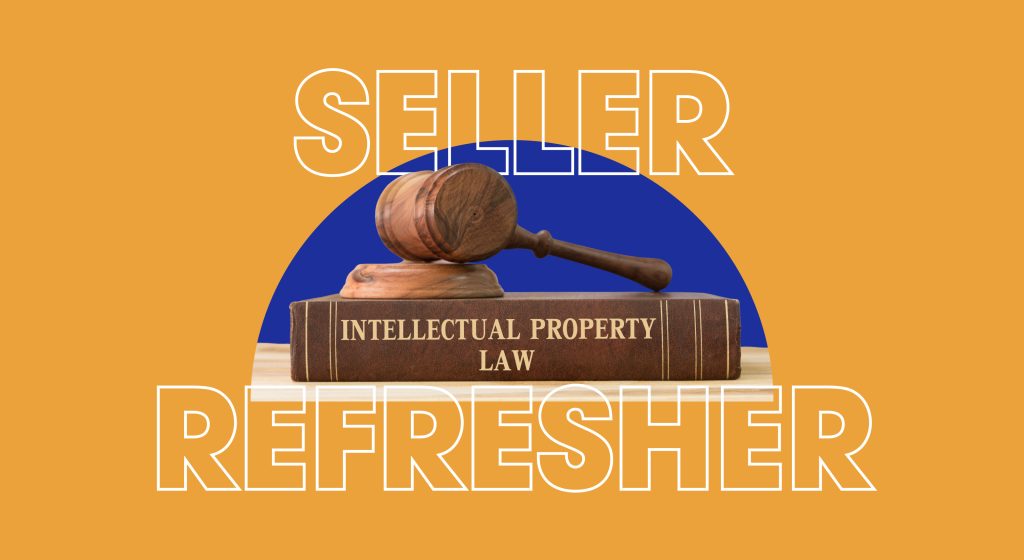 With the increasing cases of intellectual property (IP) infringements on Amazon, real and fake, being familiar with IP terms can save your account from being suspended.
📖 JD Supra defined the key IP terms to help you avoid this legal "minefield."
Patents - grant the owner exclusive rights to make, use, sell/offer to sell, or import an invention. Amazon sellers should be aware of two types of patents: utility (protection for product function) and design patents (protection for product appearance).
Trademarks - act as brand identifiers like logos and brand names. Its subsection, trade dress, protects the design of a product (ex. shape of a Coke bottle). One common seller mistake is putting a trademark on a third-party product without authorization from the owner.
Copyrights - protect the expression of an idea. Copyright-protected content on Amazon includes user manuals, product listings and descriptions, and visuals like photos and videos.
🫵 While Amazon has several IP enforcement tools, you should also do your part in fighting infringements on the platform by:
Informing the public of your authority using the necessary symbols (™, ©, Ⓡ).
Registering your brand with the U.S. Patent and Trademark Office (USPTO) to enforce the trademark on Amazon and federal court.
Creating original content for your Amazon storefront and product pages to avoid infringement.
IP violations are no joke. Committing one, even if unintended, could be punishable by law.
🛡️ But protecting your IP is equally essential. Feel free to share how you protect your IP by replying to this email.