ECOMMERCE NEWS
Amazon tirelessly combats fake products and fraud. And as part of its effort to eliminate bad actors, the company launched its newest anti-counterfeit program—Anti-Counterfeiting Exchange (ACX).
🎯 As defined by Reuters, ACX is a platform where retailers can exchange information to track and identify counterfeiters. The new initiative:
Allows participating sellers to label counterfeit items. They can then share this information with a third-party database to warn other sellers of the perpetrators.
Mimics the data exchange protocols used by the credit card industry to find scammers and block their tactics.
Fosters partnerships among private sectors and other marketplaces to widen data-sharing initiatives and form a solid force against counterfeiters and criminal organizations across the retail industry.
👌 Reliability guaranteed
Now, you might ask: What if this program is used by black hat sellers to eliminate competitors?
Well, Amazon says not to worry because only confirmed counterfeiters will appear on the database.
To make good on this promise, the company recruits the help of U.S. Customs and Borders Protection. They're currently working on a data pilot that detects suspicious low-value shipments that may contain counterfeits or flout other regulations before they can enter circulation.
🚔 Amazon's journey to defeat and vanish counterfeiters still has a long way to go. As the company takes more steps forward, it also encourages you to take part in the fight by joining this new program.

AMAZON NEWS
Save September for Amazon Accelerate 2023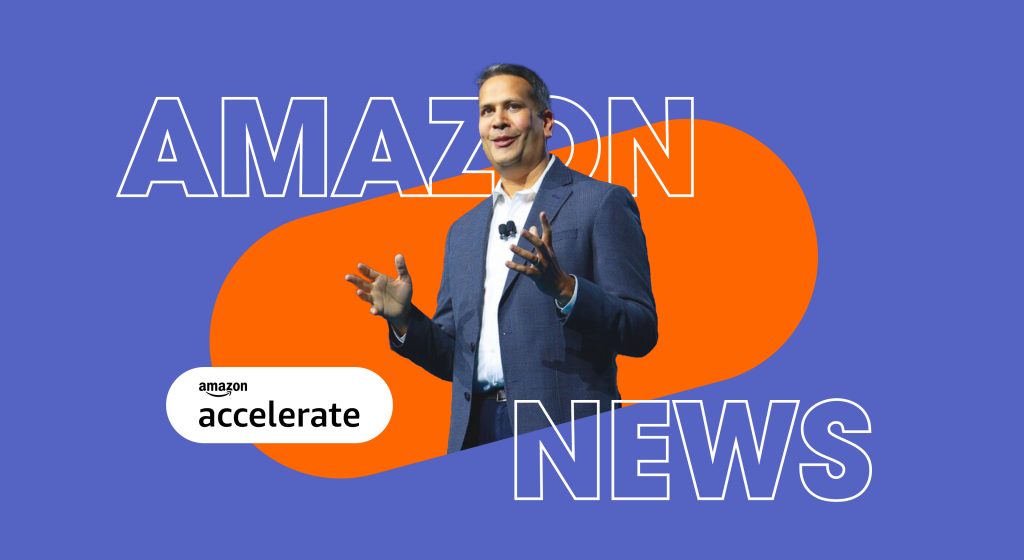 Amazon Accelerate is a premier annual event hosted by Amazon to help sellers grow their businesses. According to eSeller365, this year's event will take place in Seattle on September 13-14, with an exclusive pre-conference for all in-person attendees on September 12.
🫵 Why should you join Amazon Accelerate 2023?
After being held virtually for the last 3 years, we assume this year's live event would be grand. There are even talks of airline discounts for people flying in from other regions.
But the highlight of Amazon Accelerate 2023 is the learnings you can gain from industry experts. Let's look at some perks of this conference:
Best practices for selling on Amazon. Make sure your notepads and pens are ready because it's gonna rain business tips. You can gain valuable learnings in the fields of advertising, inventory management, and customer engagement.
Networking opportunity with other entrepreneurs. The event gives you a chance to build relationships, share insights, and discover the best e-commerce practices from global peers.
Updates on the latest trends and advancements. As this event would also be joined by Amazon officials, you can get the newest scoops on the platform. This would equip you with the information you need to navigate the evolving Amazon landscape.
Informative Q&A. Amazon Accelerate is not a one-way street. You can use this opportunity to ask experts and other sellers for insights and solutions to your business struggles.
📅 Apart from the date, Amazon is yet to release other information about the event. If you're an aspiring participant, you better tune in for further announcements to avoid missing important details.

BITES OF THE WEEK

TRENDING TOPIC
Seller receives an "adult toy" for a DVD return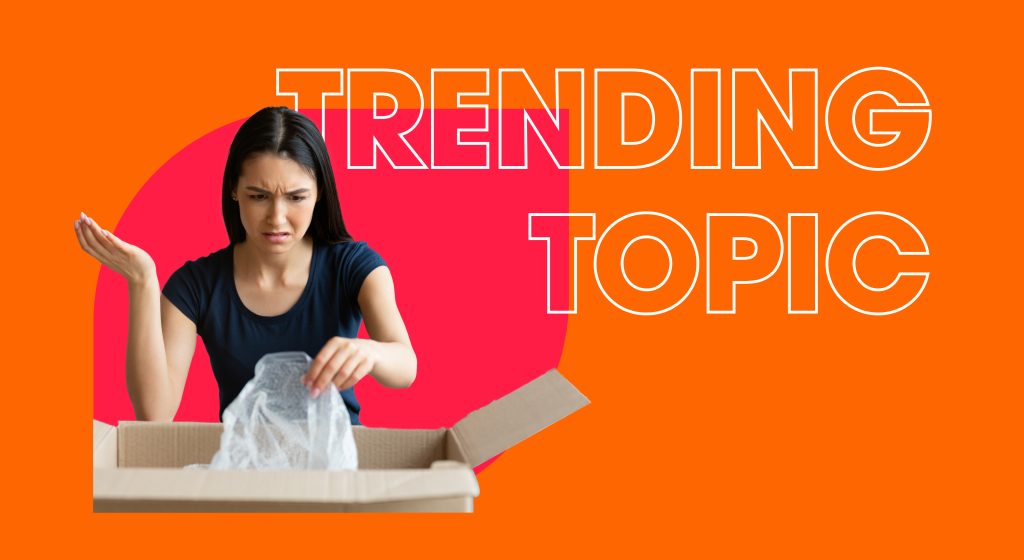 Don't worry, we're just as confused as you are! So if you think you already know all kinds of ridiculous return requests, get ready for this one: a seasoned video game seller posted in Seller Central about a return request they received for an … "adult toy!"
🎮 It was supposed to be a DVD purchase…
But according to the return request filed by the customer, they received a toy that's more enjoyed by grownups.
Yet, there's a twist—that 'thing' wouldn't have fitted in the package designed for a DVD case!
The seller tried to contact the customer but was ghosted. Several days later, the customer filed an A-to-Z claim. Amazon granted the request but at the expense of the seller.
⚠️ How to avoid return scams
Whether it's a case of an honest courier mistake or a scam, the seller is still at the losing end. To avoid the same situation, here are some points to remember regarding returns:
If you're an FBM seller, you must provide return options—a return address, a return label, or a returnless refund.
It's recommended that you authorize returns so that you can have a fighting chance against A-to-Z claims. You can do this by automatically generating a return shipping label or providing the buyer with one.
Document messages and replies. Reach out to the returners immediately. If they fail to respond but proceed with an A-to-Z claim (like in this case), it's most likely a scam.
It won't be easy battling return fraud, but you certainly can minimize its risks and impacts by being vigilant.
How about you? How do you deal with returns? Share your thoughts by replying to this email.
---

ACTIONABLE ADVICE
6 steps to create single-use Amazon promo codes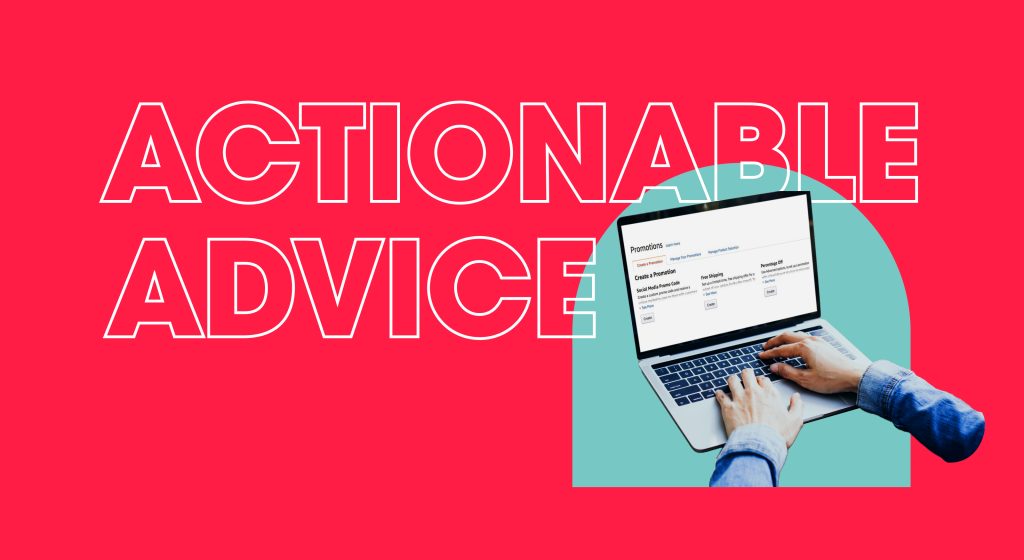 Do you want to retain brand loyalty while driving awareness at the same time? Sales aren't cutting it–promo codes are the way to go.
Fortunately, creating them is a straightforward process. Even new sellers can easily do this. RepricerExpress shared the steps to create a single-use Amazon promo code:
Log in to Seller Central and choose Advertising > Promotions.
Click the Create a Promotion tab, go over Percentage Off, and then click Create to create a promotion.
Set your conditions. Select the product you want to promote for the "Purchased items" field, then enter a discount amount in the "Buyer gets" field. Note that 50% or higher discounts will not get verified purchase ratings. Keep the values of the "Buyer purchases" and "Applies to" fields.
Schedule your promotion. It's best to set the promotion's start date at least 4 days in advance so customers can plan how to use your offered deals. Keep the value of the "Tracking ID" field as is.
Complete the Additional Options step. To prevent customers from using the code multiple times, select "Single-use" and check "One redemption per customer" under Claim Code.
Manage the claim codes. You can do this on the Manage claim codes tab, where you must enter a group name and the quantity of codes. When the claim code group is ready, you can download the file and provide the coupon codes to your customers later.
🎁 However, you can't always use promo codes to entice customers, as this might drain your revenue. To get an idea of what deals you can offer to drive traffic to your store without hurting your profits, see some of the Amazon promo codes for this month.