BIG IDEA
Amazon has invited sellers to participate in its highly anticipated Prime Early Access Sale, which will take place on October 11 and 12, as reported in this blog. The retail giant's new 48-hour event provides Prime members exclusive early access to holiday deals.
In a post on Amazon Seller Central last September 30, Amazon stated that they're making it simpler for Prime members to save on deals during this event. They will also offer new deals allowing sellers to promote products from all major categories, including electronics, fashion, home, kitchen, pets and toys. If you're interested in participating in the Prime Early Access Sale, you should submit a Prime Exclusive Discount or Coupon by October 11, 2022.
On September 26, Amazon revealed that the Prime Early Access Sale event would run in 15 countries including Austria, Canada, China, France, Germany, Italy, Luxembourg, the Netherlands, Poland, Portugal, Spain, Sweden, Turkey, the United Kingdom, and the United States.
A seller reacted to the announcement, claiming that a week's notice was inadequate for sellers to maximize their profits from the holiday-shopping event. An Amazon moderator responded to the comment saying the event was publicized in Seller Central on June 1, with Deal submissions on recommended ASINs open until August 5.
Key Bites:
The Prime Early Access Sale happening this October 11 and 12 will provide Prime members exclusive early access to holiday deals.
Amazon will also offer new deals allowing sellers to promote products from all major categories, including electronics, fashion, home, kitchen, pets and toys

AMAZON NEWS
Sellers, Don't Miss Out on These Amazon Shopping Events!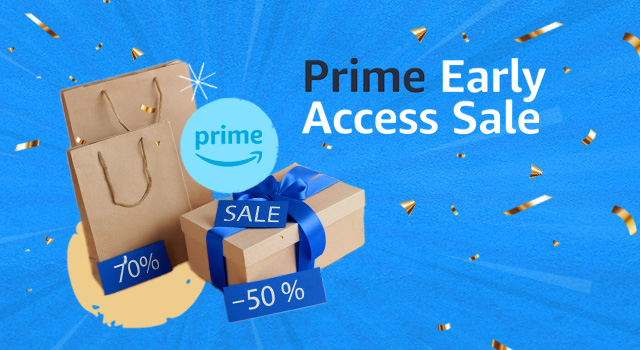 Customers shop on Amazon for particular types of products at specific times of the year. According to a guide released by Amazon, these shopping events cater to public holidays, seasons, and Amazon-specific events. But most importantly, they offer brand owners a great opportunity to introduce all their products to new consumers.
These events are promoted by additional merchandising like deals and increasing customer outreach efforts through email campaigns and other marketing channels relevant to the event.
Here are the notable monthly events you should look out for:
January: New Year, Super Bowl
February: Valentine's Day
March: March Madness, St. Patrick's Day, Easter
April: April Fool's Day, Spring Event, Easter
May: Mother's Day, Graduation, Memorial Day, Cinco de Mayo, Summer
June: Graduation, Father's Day, Summer
July: Fourth of July, Prime Day, Summer
August: Back to School
September: Labor Day, Football Kickoff
October: Halloween
November: Black Friday Deals, Cyber Monday Deals
December: Year End Deals, 12 Days of Deals
Best practices to leverage the increase in site traffic during these events
Promote relevant products
Make sure you have enough inventory
Add A+ Content to your Lightning Deals
Adjust Sponsored Products budgets
Plan for seasonality
As a brand owner, you can take advantage of Amazon shopping events to market your goods and introduce your company to several new customers. However, you must strategize accordingly to increase your sales and achieve your business goals.

BITES OF THE WEEK

TRENDING TOPIC
Returns Window Is Extended Again for 2022 Holidays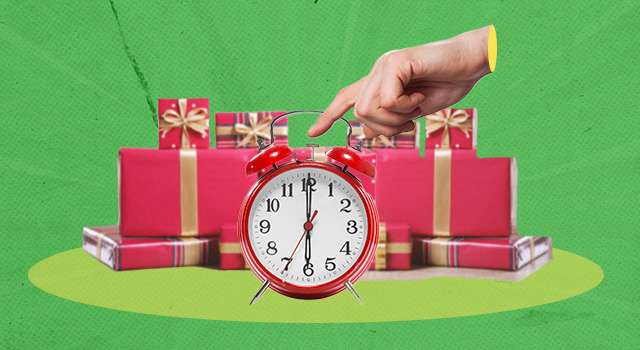 Last October 1, Amazon announced on the Seller Forums that it would temporarily extend its standard returns window in anticipation of the customers' early holiday shopping this year, just like what happened in the previous years. This policy covers orders shipped by third-party sellers like you and by Amazon.
Per this year's Extended Holiday Returns policy, most items purchased between October 7, 2022, and December 31, 2022 are returnable until January 31, 2023. So, customers have until next year to return the items they will order during the upcoming events, such as Prime Early Access Sale, Black Friday, and Cyber Monday.
Even though most orders now have a longer return period, all of them are still eligible for the same return conditions. While this seems like good news to Amazon customers, several sellers voiced their concerns and opinions regarding this announcement.
"This is simply not reasonable. Amazon is all about taking whatever it can from its sellers to pad its bottom line. Fuel prices are down, yet the earlier surcharge still exists," wrote one seller.
Another seller even suggested, "this extend[ed] window should only be for PRIME items sold by AMAZON all 3p sellers should be the normal 30 day."
However, one seller pointed out how early shoppers and sellers can benefit from it since shoppers are doing their holiday shopping before the holidays. So this extended returns period will benefit buyers since they have the security to return the items. At the same time, it could lead to increased sales for sellers.

ACTIONABLE ADVICE
Increase Your Sales With Vetted Authentic Reviews Through Amazon Vine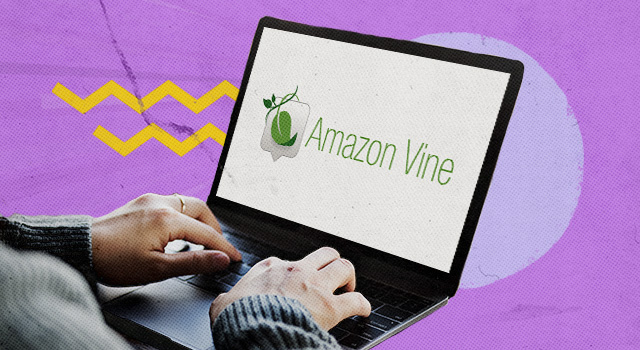 The Amazon Vine program invites reviewers with a history of producing trustworthy, objective, and honest work to assist other customers in making educated purchases. Vine Voices, as these reviewers so aptly called, are chosen based on how well-informed the evaluations they have written on their Amazon purchases are.
Why use Amazon Vine?
One of the most effective marketing strategies is word of mouth. Enrolling your products in this program is an excellent way to build trust and create awareness among your customers.
Take advantage of Amazon Vine's promotion this October:
Eligible sellers must enroll by October 31
$100 off each parent's ASIN registration
Valid to US enrolled products only
The fee decrease will be applied to the "Vine Enrollment Fee" charge for managing payments on the Seller Central page.
Sellers will not be charged an enrollment fee if a Vine review is not published more than 90 days after the registration date.
Begin enrollment.
Add enrollment details.
Click "Enroll."
Track your enrollment.
Cancel the enrollment if needed.
Amazon Vine can assist you in your first product evaluations even when you are a new brand owner - so don't hesitate on trying this out today!