TECH MARKETING
From marketing to data analysis, AI has proven how useful it is in helping manage businesses. It's actually pretty advance, to the point that it can be used in the customer service field. Cool, right?
Sprout Social gives a breakdown of AI's benefits and the different ways you can leverage it to deliver top-notch customer experience.
💻 First, meet AI customer service
From the name itself, AI customer service refers to the use of AI tools to provide polished and intuitive customer support. There are a lot of technicalities involved, but here are the important things you need to know about this field:
AI can tell what your customers need. It's called "scaling," which involves using machine learning (ML) to set up intelligent chatbots that can respond to customer concerns 24/7. This allows you to automate repetitive tasks like answering FAQS and confirming orders.
AI delivers proactive customer service. Like an actual intelligent person, AI can anticipate what customers may demand. ML's sentiment analysis algorithms can sense negative, positive, and even neutral emotions from data alone. These insights will help you understand, prepare for, and address emerging trends and issues.
AI listens. Particularly in social media, where buyers air most of their sentiments. In fact, 62% of business leaders say social media data is critical to their customer-oriented services, with 59% relying heavily on it for the future of customer support.
🧠 Another AI—actual intelligence—is required
For AI to serve your customers how you want it to, you must lead it to your goals. And to set reasonable ones, you can follow these 5 best practices for building strong customer relationships:
Set up chatbots in your social media accounts and websites
Analyze customer sentiments
Personalize customer interactions
Boost your customer service team's morale
Collect trends and insights
🪨 Adding AI to your customer service strategy ensures that you'll provide efficient, personalized customer support. But no matter how advanced its algorithms are, your intuition's still the best tool for building your business' rock-solid, loyal customer base.

SOCIAL PULSE
How to create viral marketing campaigns on TikTok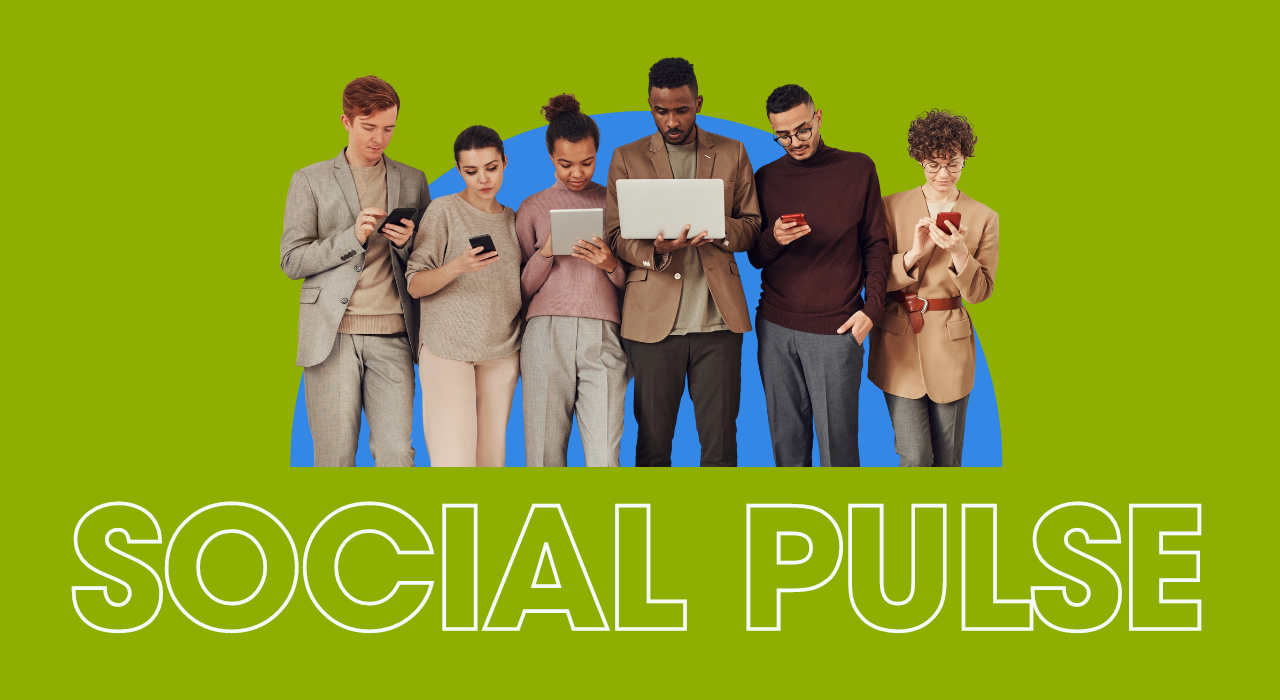 How to create viral marketing campaigns on TikTok
TikTok has grown from just a way to pass the time to a marketing space where you can easily gain free, widespread exposure. But like on Amazon, you'd have to be extra creative to stand out.
🤳 Not everyone has what it takes to become a viral sensation on TikTok. So it's a good thing HubSpot has some tips to help you make the most of the platform:
Find the right niche (and stick to it). The key is to find one that'll highlight your brand. For example, cooking videos would be your best bet if you sell organic food items.
Don't delete low-performing videos. Who knows, they could be late bloomers.
Post at the right time. 27% of marketers say posting content between 6 PM and 9 PM is best.
'Stitch' top-performing and relevant videos. TikTok allows you to combine your videos with relevant ones to forge collaborations with similar brands or other TikTok users and expand your reach.
Use the green screen effect. Thanks to technology, you can now stay on screen while displaying other visuals in the background. This makes for great storytelling with maximum exposure.
Add trending audio. 88% of users say sound is key to their TikTok experience. So go ahead and use TikTok's Creative Center to find trending audio you can use.
Try vlog-style videos. These offer a more personal and intimate approach.
Use appropriate hashtags. These handy marketing tools increase your chance of being seen.
Respond with a video. One of TikTok's unique features is that you can respond to comments with a video. This yields higher user engagement and views compared to just using text.
Make "How to" videos. Creating tutorials places you in an authoritative light while also giving value to your viewers.
Leave a call to action (CTA). FYI, the description and comment section are perfect spots to add them!
Add subtitles. Because not everyone is fond of a video-only display.
Find inspiration. Look for successful videos in your niche and study how they're done and what they contain. Then, recreate them with your own spin and brand voice.
😜 Quirky and engaging
These are the two qualities that'll shoot you to fame in the TikTok-verse. But even if you're not born with them, your videos can be quirky and engaging—with dedicated effort and the tips we listed above.

BITES OF THE WEEK

BYTE-SIZED BRIEFS
5 reasons why you should use ChatGPT to write your copies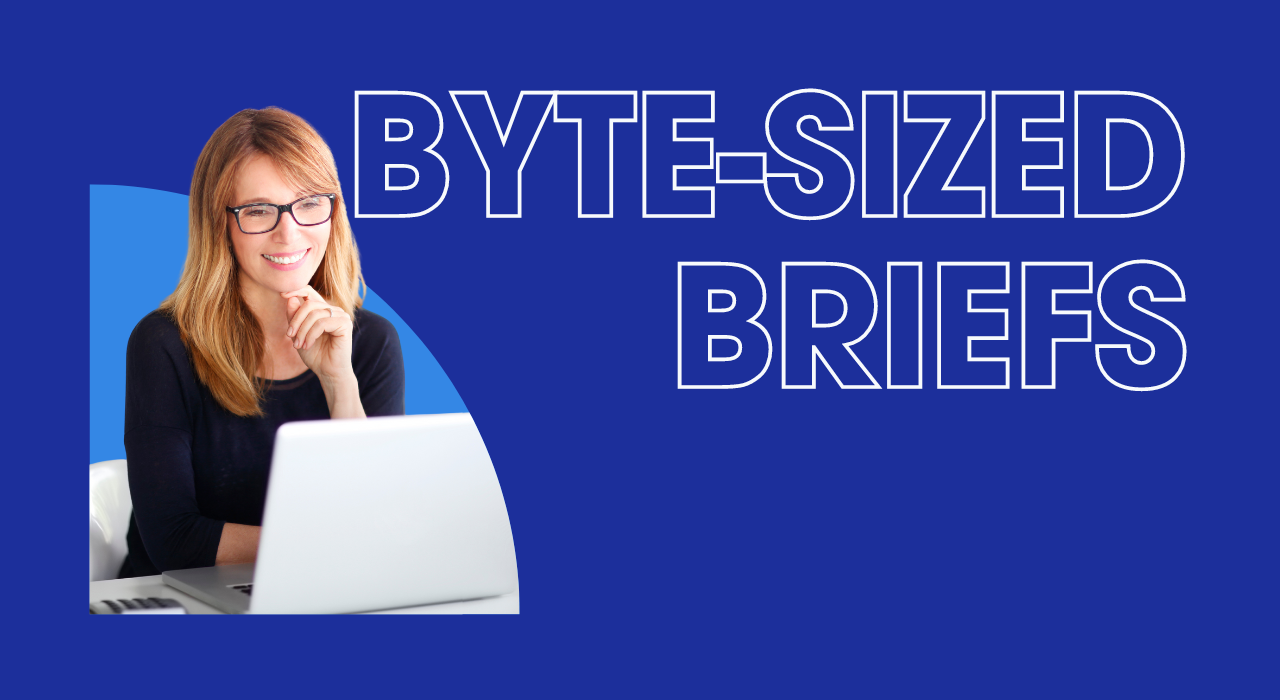 5 reasons why you should use ChatGPT to write your copies
Last week, we shared how big AI's value is in the formula for effective copywriting. Today, we'll answer another big question about this tech: Is AI ready to write your copies?
To help you find the answer, Zapier put our friendly chatbot, ChatGPT, to the test.
🤖 What can ChatGPT do?
Apparently, many things that can help you sell your products—and brand story.
ChatGPT can generate ideas. And it can form appropriately worded phrases that make up good copies. The only downside is that the ideas may not be 100% accurate, so you still have to fact-check and polish them.
ChatGPT can write SEO meta descriptions. In fact, it's a genius at summarizing stuff, which is the main requirement for optimized meta descriptions. Its use of keywords can sound a bit 'forced,' but nothing a good editor can't tweak.
ChatGPT can create outlines. This is a big help if you plan to produce long-form content like sponsored blogs. Do note that it still can't write the actual blog because it can't give informed opinions.
ChatGPT can catch your misses. After hours of looking at words, missing some points is normal. But worry not because ChatGPT can ensure you address all important points customers expect to see.
ChatGPT can sync marketing tasks. Yup! After you get the chatbot to create content, you can also ask it to transfer it across all your platforms.
✍️ All in all, ChatGPT isn't perfect (yet), but it can already do a lot to ease your copywriting load. Still, you might not be fully convinced until you try it yourself.
Why not start by asking ChatGPT to write your thoughts about today's issue? And do tell us what it came up with by replying to this email. 📥