TECH MARKETING
Yes, ChatGPT went to Harvard… Well, sort of.
📚 In an essay by Slow Burning, Maya Bodnick asked seven Harvard professors and teaching assistants to grade the written works generated by ChatGPT. She wondered if the AI could pass her freshman year at Harvard.
The topics include macro- and microeconomics, Latin American Politics, The American Presidency, Conflict Resolution, Intermediate Spanish, and Freshman Seminar on Proust. All essays were written by ChatGPT, but Bodnick told the professors she also wrote some of them to lessen bias.
⚖️ The results
ChatGPT-4 received a mix of As and Bs that averaged to a 3.57 GPA—an impressive grade for college-level essays. The AI was also praised for creativity and analytical thinking, but some professors noted several areas for improvement.
❔ Is this a positive or negative thing?
Well, the results also have mixed implications. For students who don't have that much creative juices, ChatGPT is their answer to bad grades. But for educators, this poses a challenge in distinguishing which outputs are created by students and the AI. It doesn't help that AI detection tools in the works are far from perfect.
But beyond academic concerns, AI's impact on job markets is evident. The experiment clearly showed that chatbots can churn impressive content. While this makes for a great content generation tool, it raises issues on how much of a human touch is required in the workplace.
🤖 An AI-driven future
On the one hand, many have benefited from ChatGPT's prowess to create quality content and improve efficiency. On the other hand, its ability to outperform people in specific industries, particularly SEO, resulted in frustrating layoffs.
But whether or not we accept to live with this double-edged blade, we're now bound to co-exist with intelligent technologies. And just a heads-up: they're gonna be smarter by the day.
🔑 The key to a better, balanced future: keep AI (and other technologies, for that matter) at bay. Take control and remember that your genuine intelligence is much better than any artificial one.

SOCIAL PULSE
The simple formula to effective copywriting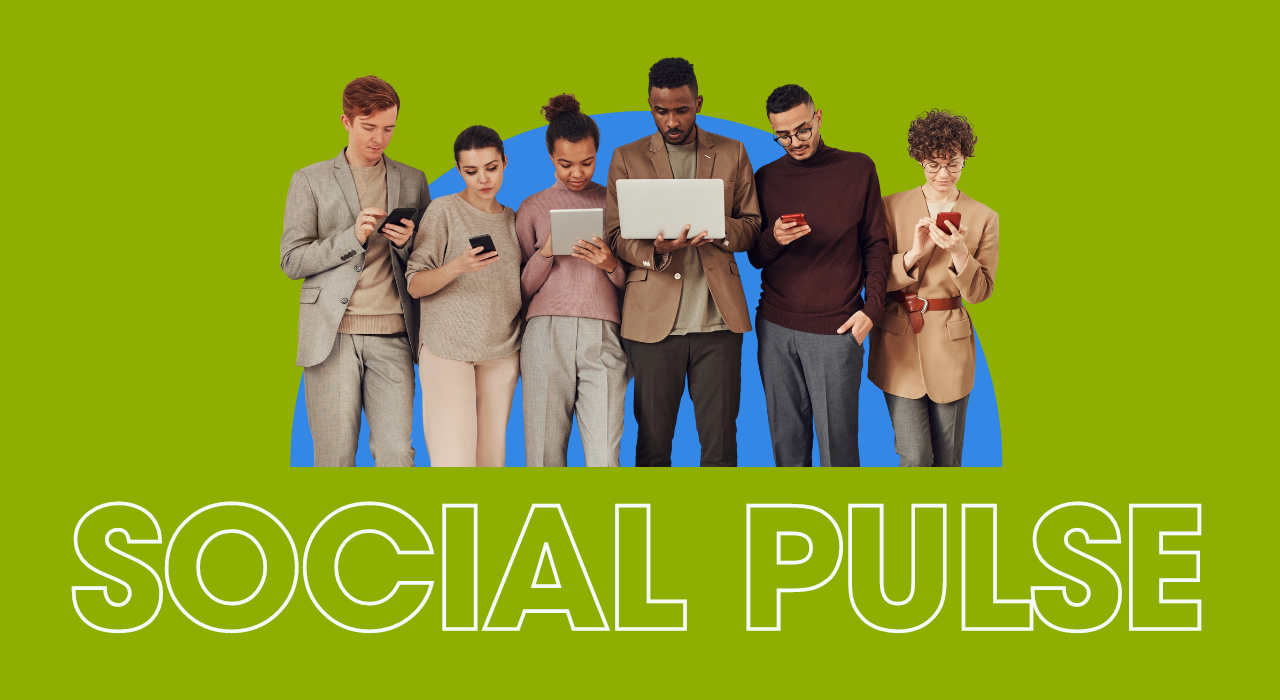 Simple formula to effective copywriting
Copywriting is a powerful tool of persuasion. The late Mr. Direct Marketing himself, Bob Stone, believed it's a social skill marketers must have to effectively connect a brand to their target audience.
💎 There's no fixed formula to optimize your copywriting process. How you present your product through writing depends on the brand image you want buyers to see. But it won't hurt to follow Stone's foolproof tips to make compelling copies, as shared by DTC Newsletter.
Highlight your best asset. And make sure you share every detail of it. You'd want to put your best foot forward when it comes to shoppers' expectations. Much better if your main benefit addresses a major pain point.
Example: "Our spatula will help all culinary enthusiasts appear experienced and impress their guests."
Make an attractive offer. Using clear, specific language, get into the details of your product's tangible and intangible features. If applicable, add stats and facts to build trust.
Example: "Our spatula is made with non-stick heat-resistant materials to make cooking food and cleaning up afterward easier than ever before."
Provide proof. Don't forget to support your claims with feedback, honest reviews, social proof, etc.
Summarize. The key to making good copies is organization. No one wants to read something that's all over the place! Sum up everything you want to say and reiterate the good points, as this is your last chance to convince buyers.
Include a convincing call to action (CTA). Finally, end your work with a strong, short, clear CTA to inspire people to act. You can also tell them the consequences of not taking action (what they will lose, the pain points they'll have to put up with, etc.)
Example: "Don't get left behind on the flip side. Check out now to cook your recipe to success!"
❌ Bonus tip: Don't exaggerate
The urge to do this is strong, especially if you sell a high-demand product. But don't do it, as this will pressure you to make good on false promises and ultimately lead to sales loss.
Remember, persuading and earning loyal customers with the truth is much easier.

BITES OF THE WEEK

BYTE-SIZED BRIEFS
5 ways ecommerce content contributes to your brand growth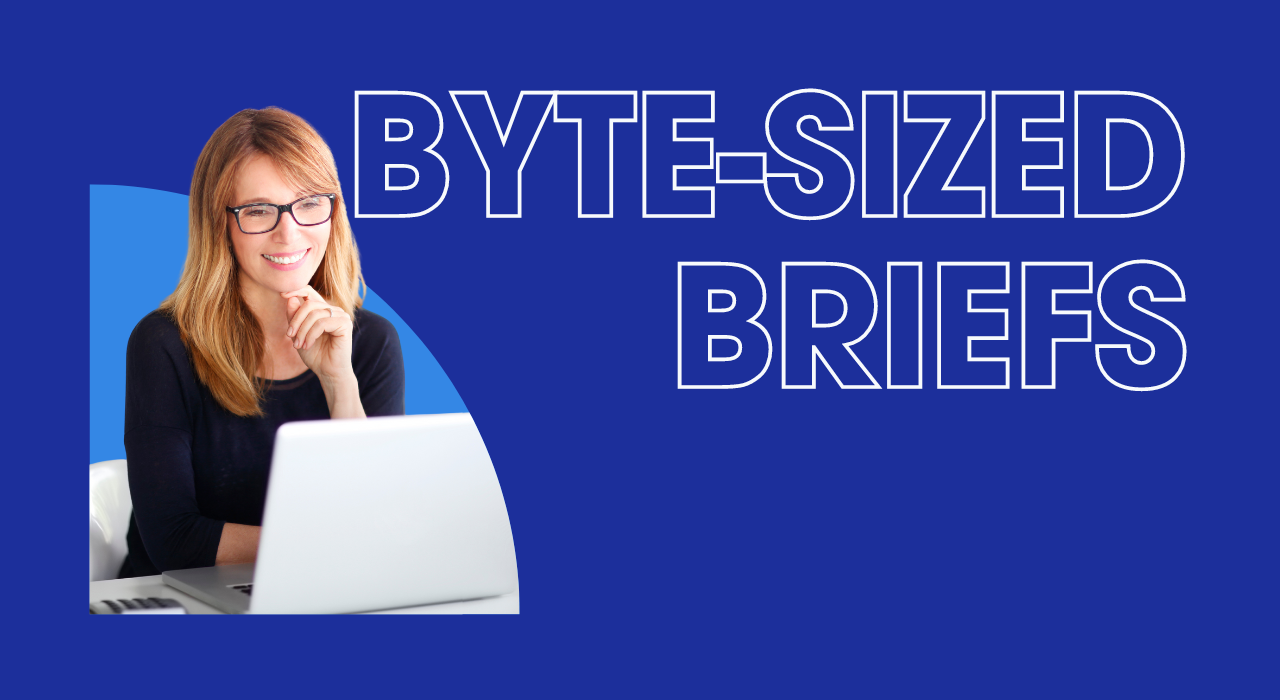 Ecommerce content for brand growth
After knowing how good AI can write content and the formula for effective copywriting, let's talk about how you can leverage this knowledge to grow your business.
🥣 There are different types of content you can create to connect with customers. It could be blogs, videos, podcasts, social media posts, compiled user-generated content, and many more!
Although you don't need all of these, Storyblok lists the benefits of having a diverse mix of ecommerce content:
Content informs your customers. Besides, what better way to promote your product and its features than writing everything about it?
Content helps build brand awareness. Honesty is the best policy, especially in ecommerce content generation. When you introduce your brand through posts, you cement your presence in the digital world and your customers' minds.
Content brings SEO value. High-quality content ranks high in search results and, in turn, boosts your brand visibility.
Content improves conversions and revenue. That is, if you have authoritative, informative, and professional copies. You can always go back to the copywriting tips we shared above and apply them in your next content generation sesh to entice buyers and increase your sales.
Content forges relationships. Potential buyers aren't the only ones reading your content. Your posts can help you find profitable partnerships and collaborations with like-minded brands.
❤️ Content gives substance and heart to your brand. So it's a great way to introduce your products, build customer rapport, and find your success on Amazon.
What types of content do you use to reach customers? Do share by replying to this email! 📩