Selling on Amazon Seller Central may seem like a straightforward entrepreneurial venture, but the reality is far from that. Having an online business means you must juggle a hectic schedule and squeeze in everything from product research to customer service. It's no surprise that Amazon consulting services would want to warn you that the journey to success amidst cut-throat competition is not a cakewalk.
For many online retailers, Amazon black hat search engine optimization (SEO) tactics can be incredibly tempting due to their practicality, instant gratification, and potential benefits. Ultimately, they offer an easy way to succeed on Amazon. But, you should know the consequences Amazon consultants would warn you about with the use of these prohibited techniques. In this article, we'll dive into why it's essential to avoid these tactics at all costs and why relying on them will do more harm than good in the long run.
What is Black Hat SEO, and Why Should You Avoid it?
Amazon black hat SEO refers to using unethical and manipulative techniques to improve a product's standing on the platform. It includes keyword stuffing, fake reviews, and manipulation of a product listing, such as the title or image, to trick customers into thinking it's something it's not (we'll talk about them later).
Basically, it's a set of cheats to bypass the system. Black hat SEO tactics offer short-term gains, none of which are worth the long-term damage to your Amazon brand reputation and sales. It may even result in account suspension or a permanent ban, as Amazon has devoted itself to catching and penalizing sneaky users.
For these reasons, an Amazon consulting agency would recommend that you focus on building an organic and sustainable business model instead.
5 Common Techniques Used in Black Hat SEO
Black hat SEO techniques have been practiced for years. Although there are advancements to detect and remove these kinds of sneaky tactics, they continue to exist in other forms leveraged by unscrupulous sellers who want to quickly improve their search engine rankings. Unfortunately, Amazon consulting service providers say that even honest sellers fall victim to these techniques as they fail to realize they're resorting to black hat SEO.
Hence, it's crucial that you're aware of any happenings in the e-commerce world to identify the following common techniques used by bad actors:
1. Multiple Amazon seller accounts
Most black hat sellers create different Amazon seller accounts to create multiple listings for the same product. This practice is against Amazon's terms of service because it disadvantages other sellers, negatively impacting their ranking and sales performance on the platform.
However, dishonest sellers always find a loophole in the Amazon system and use a variety of tactics to evade detection, such as using different names, IP addresses, and credit card information. They also use virtual private networks (VPNs) to hide their locations and IP addresses, making it more difficult for Amazon to track them down.
Creating multiple seller accounts requires a lot of work, but these bad actors don't mind the extra hassle if it drives more traffic to their product listings. For them, extra work won't hurt if it means extra sales.
2. Fake reviews
Fake reviews are a black hat tactic used to manipulate a product's ratings and search rankings. It involves creating multiple user accounts or even hiring people to post positive reviews about the product.
Of course, this action is also against Amazon's rules. Amazon Seller Central even has strict regulations against such practices because they mislead potential customers to think a product is a good buy even if it's not. And when the buyer realizes that, it can damage Amazon's reputation. For this reason, the company invests a significant amount of time and resources into identifying and removing fake reviews from its system.
Instead, sellers are encouraged to earn authentic reviews by providing exceptional customer experience, engaging marketing content, and high-quality products. One proven tip to do this is to include packaging inserts asking customers for honest feedback on your products. This way, they can build their credibility and earn the trust of prospective buyers.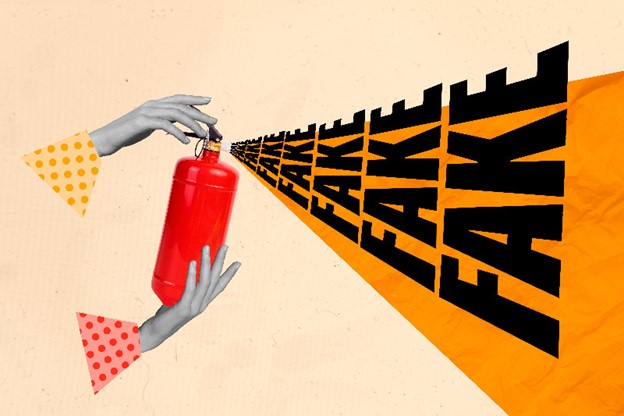 3. Keyword stuffing
As the term implies, keyword stuffing involves filling a listing with excessive keywords to improve its ranking. This black hat SEO technique aims to trick the search engine algorithms into placing the product listing higher in the search result for specific keywords.
While it may seem like a quick fix to improve a product's rankings, this technique can do more harm than good. When the algorithms detect excessive use of keywords, they can flag the listing as spam and impose corresponding penalties. In extreme cases, the listing can be removed entirely from the marketplace. So aside from being unethical, it's not a sustainable strategy for long-term success on the platform.
Turning to this tactic can also negatively impact user experience as it makes the listing unreadable or unhelpful. This can lead potential buyers to click away and look elsewhere. Hence, it would be best to focus on creating clear and accurate listings that provide the information shoppers need by incorporating only the relevant keywords.
4. Listing hijacking
This move is one of the most widely used black hat SEO techniques on Amazon—and it's as insidious as it sounds. This practice is often done by changing the details of an existing listing to promote a different product or website. It can be as simple as switching the product image to as complicated as altering the title, description, and URL link to the listing.
Regardless of the method, this questionable tactic aims to redirect potential buyers away from higher-ranking competitors. Although it may give unsuccessful sellers a competitive advantage in the short term, hijacking listings always leads to negative consequences for those involved. Amazon is vigilant in weeding out such malicious behavior to guarantee shoppers a safe and secure online experience.
5. Click farms
Click farms are services that sell clicks, likes, or views, often from multiple locations. Some black hat sellers hire click farms to click on competitors' pay-per-click (PPC) ads to increase ad engagement and artificially manipulate ad statistics. And it has become a real issue for online advertisers, as they can't tell if their ad engagements are from legitimate customers or if a click farm has inflated some of it.
This strategy can significantly damage the PPC models of sellers. Not only does this not provide any real value to brands' digital marketing efforts, but it also drains their budget because they must pay each time an ad is clicked, regardless of whether the click was legitimate.
To protect your account from this cruel act, you need to thoroughly monitor your advertising campaigns to identify any suspicious activity. Look for spikes in your ad spend, clicks with no orders or sales, or unexpectedly high numbers of ad impressions with no conversions.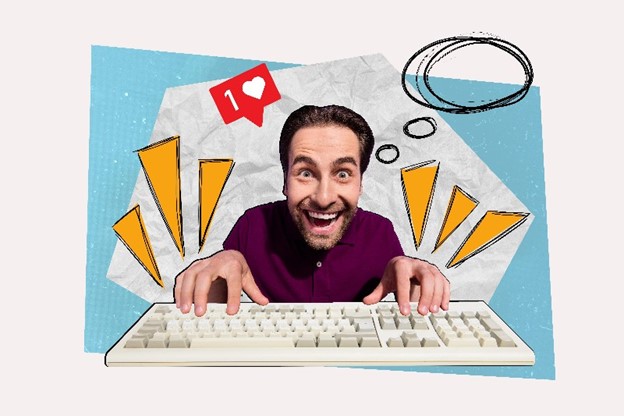 Final Thoughts
Needless to say, the risks of black hat SEO greatly outweigh any potential benefits. Although getting an immediate boost in rankings seems tempting, the damaging repercussions of this deceitful practice are not worth the risk. It's best to avoid these unethical practices and focus on building your Amazon brand's presence with integrity and compliance.
If you're skeptical about doing everything by yourself, you can invest in Amazon consulting services to know the best practices that can propel your business forward. Find a reputable service provider or consultant that can help you optimize your visibility, enhance your reputation, strengthen customer trust, and keep you updated on the latest trends. Alternatively, you can enroll in Amazon Brand Registry to get Amazon's help in protecting your brand from black hat techniques.
As part of your preparation to enhance your business defense, make sure that you thoroughly review Amazon's policies before beginning your sales journey. If you don't want to sift through long articles and memos, subscribe to SellerBites to get the gist at first glance. We deliver the latest news and trends related to SEO practices to help you on your journey to Amazon selling success!