From social media platforms to online marketplaces, user-generated content (UGC) has become the go-to source of authenticity and reliability. But what exactly is UGC, and how did it become a driving force in online communication?
More importantly, what benefits does UGC offer to sellers like you?
Let's find out the answers to these questions in this issue.

BIG IDEA
Along with AI and SEO, another acronym is redefining e-commerce marketing—UGC, or user-generated content. This could be your key to building a solid customer base amid the threats of recession.
UGC involves asking your customers to create content about your products. SmartScout uncovered some ways to use this content to your advantage.
ᵃ⤻ᶻ UGC on Amazon
While Amazon sellers are yet to get hooked on this new marketing tactic, businesses in other marketplaces are already enjoying its benefits in driving conversions.
Hence, it would be a good move to dive into UGC marketing. There are three ways to utilize this approach on the platform:
There are two types of ads: one that brings awareness and one that converts. UGC belongs to the latter, so it's the perfect element for Amazon video ads.
Customers browsing Amazon already have high buying intent. The next step is to convince them they should buy from you. You can do this by adding relatable content to your ads, as this will serve as something that could differentiate your brand from others. The more your customers relate to you, the more compelled they are to buy your products.
Traditional listing videos are becoming cliché because it's what they see all over. Now, buyers want something new. Why not give it to them by trying a UGC mashup? This way, you can create an eye-catching mix that drives real engagement. Plus, they want to know how actual buyers use the product, giving them a clue on how it will work once they buy it.
If you've been ignoring this space, you're missing out big time. Customers check this section out before buying, so it's a great place to display UGC.
And did you know that if you don't have at least five videos in this section, Amazon will replace the blank space with your competitor's video? Just think of the sales you'll lose when this happens!
🙌 Is UGC influential enough to attract buyers?
According to many of today's biggest DTC sellers—YES!
Big brands like Snow, Blendjet, and Manscaped are harnessing the potential of UGC. In fact, 70% of their ad creatives include content produced by their buyers.
📋Don't know where to start? It's pretty easy to make UGC content! Here's the step-by-step process:
1. Unbox the product. You can do a voiceover to include the relevant details.
2. Explain what the product does, including possible issues and how to solve them.
3. Highlight the product features.
4. Convince the audience to buy.
🎬 The actual first step: Finding UGC creators
Because how can you put this plan in motion if you don't have your "main characters?"
TikTok communities are a good source of well-mannered creators. But you'd have to be extra careful, as the platform has temporary bans due to privacy issues.
If that worries you, try browsing on Twitter instead. Just type "UGC" and take your pick from a list of passionate creators.
🚦 Ready to catch on to this trend?
You better be! UGC shows great promise of returning your marketing investments and more. In the digital marketing era, it can be an asset that will advance your digital branding strategies.

ACTIONABLE ADVICE
7 ways to upgrade your digital branding strategies with UGC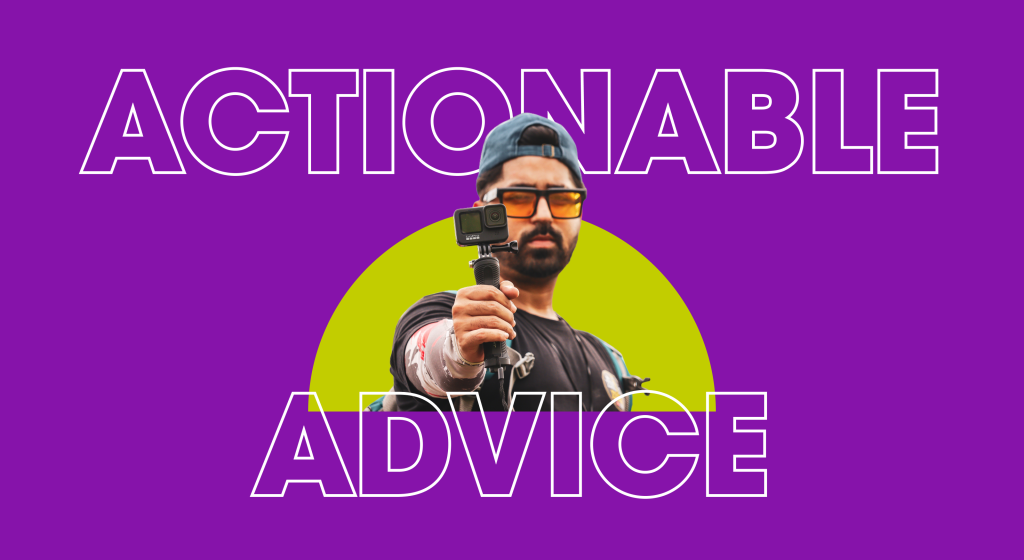 As peer opinions become a go-to buying guide for shoppers, digital branding has shifted from simply creating content to actively recruiting the audience's creativity.
As such, UGC continues to expand and change marketing trends. To ride on such changes, Entrepreneur listed 7 ways to use this tool to enhance your online image:
Add user testimonials. You can use insert media to ask your buyers to make UGC that you can display on your site. Because what's more convincing social proof than good feedback from actual customers? Besides, it's a good incentive for your buyers to get featured on your page!
Start content-generation competitions. And make them fun so that your customers will feel involved and inspired. Don't forget to reward those who come up with the most creative content by showcasing their work on your channels.
Create a unique hashtag. The hashtag culture has become a fixed part of the digital space. So why not utilize it by inventing a hashtag exclusive to your brand? Your customers can use it to share their experiences, which, in turn, would make your business the talk of the town.
Publish more videos. Creating video content is time-consuming, but it pays you back with high engagement and conversion rates. About 61% of consumers are persuaded to buy after viewing a brand's promotional video.
Partner with influencers. Influencers are backed by solid and loyal followers. Getting them to promote your brand grants you access to a vast pool of potential buyers. Just make sure you pick a professional creator who can properly endorse your products.
Create a dedicated space for UGC. Content produced by your customers deserves its own section on your website. Plus, this helps avoid clutter. You don't want viewers to confuse user-made materials as part of your listings.
Track your performance. You'd have to monitor interactions, reach, and conversions to gauge the success of your UGC initiatives. This would help you adjust how you use UGC for digital branding.
🤳 Why should you try UGC creation?
Not many Amazon sellers use UGC so you can definitely use this to your advantage. If you're not convinced, here are other reasons why you should add it to your marketing strategies:
85% of people think UGC is more impactful than brand-produced content.
93% of consumers said UGC strongly affects their shopping decisions.
UGC can save you up to $73,000 in content production expenses.
💯 With the right approach, UGC can transform your brand without breaking the bank. And by following the tips listed above, you'll soon be on your merry way to building an authentic, reliable, and lucrative business.

BITES OF THE WEEK

HOT TOPIC
How much does influencer marketing cost?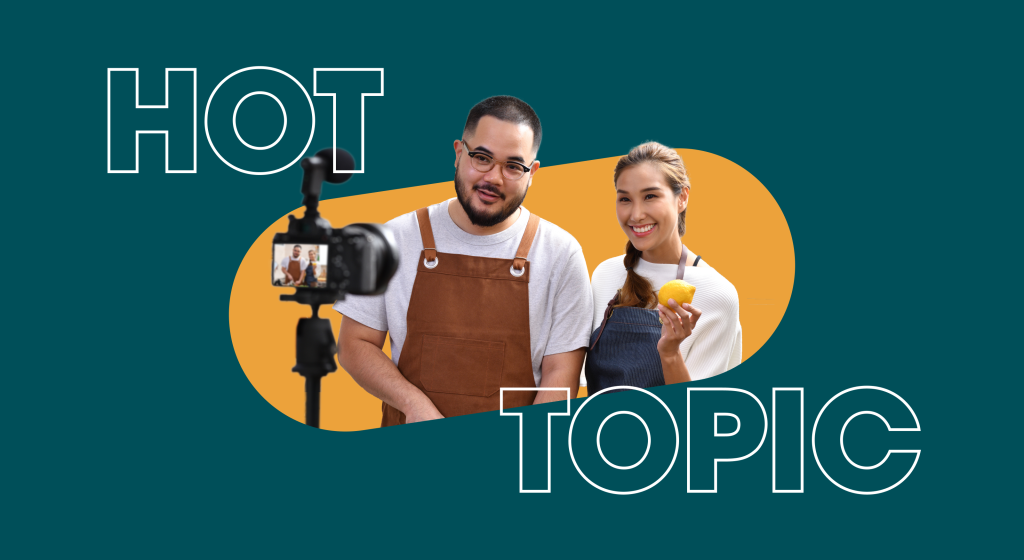 After knowing the basics and benefits of UGC, let's now talk about its more sophisticated cousin—influencer marketing. Especially an important factor you should know, as per Impact: how much does this marketing strategy cost?
🔢 Influencer marketing by the numbers
From $1.7 billion in 2016, the industry reached $16.4 billion last year. The growth and cost of influencer marketing are affected by two factors:
1. 👍 Audience size. Influencers are ranked based on their reach (subscribers and followers)
Celebrities and "cewebrities" - 1M+ followers
Macro-influencers - 250k to 1M followers
Mid-influencers - 75k to 250k followers
Micro-influencers - 10k to 75k followers
Nano-influencers - < 10k followers
Of course, most of them charge based on this too. A nano-influencer may demand $10 for a simple content, but a celebrity's price could reach $4,000.
2. 🏷️ Platform fees. Influencer fees also vary based on where and what they post. Here are the most common platforms they use:
Instagram (an image, a video, a reel, or a story)

Pay-per-post (US): $25 (nano) to $20,000+ (celebrity)
Pay-per-post (global): average price of $10 per post per 1,000 followers

TikTok (mostly short-form videos)

Pay-per-post (US): $50 to $12,000+
Pay-per-post (Global): $5 to $2,500 per post

YouTube (long-form videos, shorts, or community posts)

Pay-per-post (US): $100 to $20,000+
Pay-per-post (Global): $20 per video per 1,000 subscribers

Facebook (all media types)

Pay-per-post (US): $25 to $10,000+
Pay-per-post (Global): average of $25 per post per 1,000 followers
Snapchat (Snapchat costs are computed based on the number of views)

Pay-per-post (US): $500 (1,000–4,999 views) to $30,000 (50,000–100,000 views)
Pay-per-post (Global): $10 per post per 1,000 followers

Twitter (microblogs/tweets, which are the lowest-priced content so far)

Pay-per-post (US): $10 to $4,000+
Pay-per-post (Global): $2 per post per 1,000 followers (a steal, especially for beginners!)

Blogs are also used by some influencers and cost $60 per post per 1,000 unique visitors.
💰 Should you invest in influencer marketing?
If you want to quickly gain exposure, the answer's yes.
Start with setting your goals and budget. If you want higher engagements, stick to nano-influencers. But if you're after brand awareness, go for celebrities.
Now remember, business is a gamble. So before you make any decision, know what your marketing needs are. Besides, you're still the first influencer your brand should follow.