ECOMMERCE NEWS
With over 40 product categories on Amazon, choosing the right one for your business can be difficult. To help narrow down your options, Jungle Scout spilled the most popular Amazon product categories among sellers this year:
Home & Kitchen (35%)
Beauty & Personal Care (26%)
Clothing, Shoes, & Jewelry (20%)
📝 Now, you may think that listing your products under these categories is enough to be profitable. But there are other things that you should take note of before deciding on "the one."
Selling in a popular product category may trigger price wars and drive up advertising costs due to limited ad space.
Consumers are feeling the impact of inflation. Many confessed to spending less this 2023 due to the rising prices. This year could be a fierce battle between needs and wants.
According to Amazon sales statistics, there are profitable sellers in every category, but less popular ones may have higher selling potential. Plus, there is less competition.
"Handmade," a not-so-popular product category, has the highest number of profitable sellers (above the 20% margin).
💡 "Demand is more important than category."
To summarize the points above, best-sellers don't necessarily equate to high profits. Choosing an in-demand category is just a stepping stone to succeed in selling on Amazon.
What you really need is to get your hands on high-demand products. To start, you can follow consumer trend reports and step up your product research game. It's better to make informed decisions based on data and not solely on guts.

HOT TOPIC
Insert media is making a comeback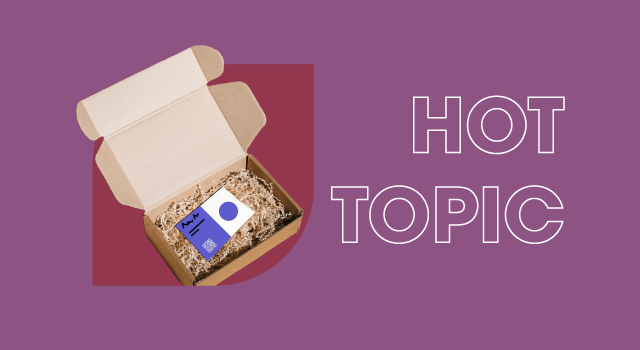 With the current economic climate, even a good social media presence can fail to reach your target ad conversion rate. So, you need to be more creative and financially smart.
Well, here's some good news: insert media is again becoming "in" in ecommerce marketing.
🎉 Why is this good news?
Inserts are known as a cost-effective and highly targeted marketing tool. Using them not only saves you money but also earns you customer loyalty.
Here are some best practices to maximize the benefits of packaging inserts:
Follow the standard business card size (3.5 x 2 in). You want a card that is big enough to contain relevant information yet small enough to be held easily.
Add personalized content. For example, you can send a simple "thank you" message, a tip and tricks guide, or a product sample. You can even make it ✨ aesthetic ✨ to maximize appeal to younger people.
Use inserts to promote complementary products. This is your chance to promote other products you sell on Amazon for free!
Request feedback or a "share on social." BUT. Don't offer incentives in exchange for a positive review. Otherwise, you will violate Amazon's Customer product reviews policies.
There's no fixed formula for marketing success. What you can (and should) do is try to exceed customer expectations to earn their loyalty. If you want to put this plan in motion without spending too much, then insert media could be your solid start.

BITES OF THE WEEK

CASH CORNER
Shrink your marketing expenses by switching to word-of-mouth advertising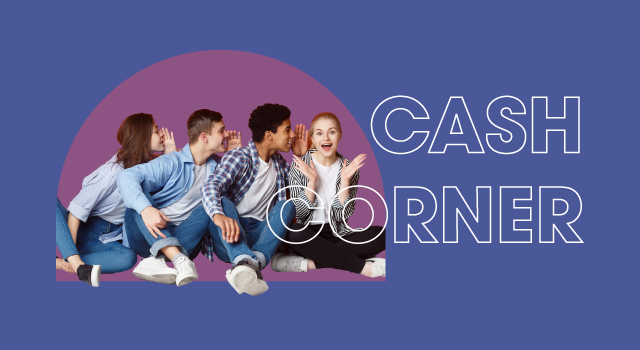 As marketing costs continue to increase, you may feel pressured to find cheaper, equally effective alternatives. But what if we tell you there's a way to promote products for free?
Yes, it's true. And you probably heard about it already, because we are talking about word-of-mouth (WOM) advertising.
📣 W is for woo
WOM advertising depends on how customers see your products and brand. So, for WOM strategies to work, you should know how to woo people. For this, we have two words for you: social and media. Use the power of social media to create engaging content and turn customers into brand advocates.
⭐ O is for opportunity
Roughly 95% of shoppers read reviews first before buying something. Grab this opportunity to earn five stars by providing excellent customer service. You can start by:
Improving your response time
Diversifying your communication channels
🗂️ M is for money management
If your current ads cannot reach your target audience, maybe it's time to let them go and give WOM a shot. You can save more and better manage your resources this way—all while you build a brand worth WOM-ing about.
At the end of the day, product quality and brand identity will dictate whether your business will thrive. Just remember to also keep your employees happy, because the most convincing words often come from the inside.

BLACK MARKET
Hijackers are now targeting product reviews, ratings, and badges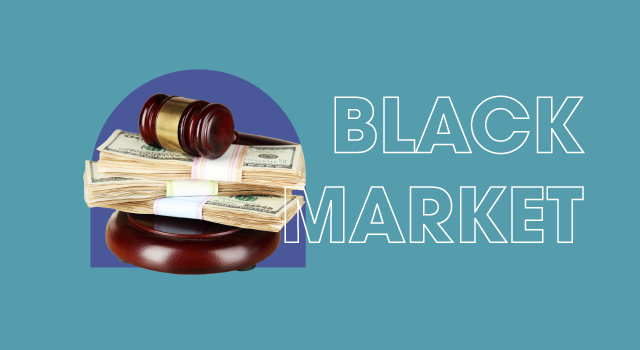 False advertising is a rampant issue among ecommerce platforms, including Amazon. And fraudsters are becoming bolder with their schemes. Earlier this month, Bountiful, a supplement seller, was charged for abusing the product variation feature of Amazon.com to deceive buyers.
The Federal Trade Commission (FTC) uncovered how the seller tricked shoppers by hijacking ratings, reviews, and badges.
In 2020 and 2021, Bountiful asked Amazon to merge products that aren't selling well with its three established products as variations.
This way, the poor-selling products will share the ratings, reviews, and any best-seller badges of the profitable ones, misleading buyers to think they are alternative choices.
Bountiful achieved its goal of gaining visibility and generating profit through this unscrupulous tactic, as sales spiked when Amazon created the variation relationships.
🥹 Penalty instead of bounty
The FTC ordered the company to pay a hefty $600,000 monetary relief for customers. The agency also proposed an order preventing Bountiful from creating variation relationships and other product or service misrepresentations.