Pay-per-click (PPC) advertising is a great way to reach potential customers and amplify sales. But, the associated costs can add up fast—and your ad budget can go up in smoke quickly if you don't know what you're doing.
Well, you're not the only one with this dilemma. Many hopeful sellers are in the same boat and continue to flounder with getting their PPC on Amazon model off the ground.
This endeavor, however, takes more than a few clicks; doing solely guesswork will just steepen this uphill battle. Fortunately, you won't have to burn money to figure out an escape. Because the answer is to craft an Amazon PPC strategy that converts clicks into sales. In this article, we've put together simple yet powerful resource guides on creating innovative and effective PPC advertising strategies to help you get that optimal return on investment (ROI) from your hard-earned ad spend.
First, What is PPC Advertising?
From the term itself, PPC advertising is a digital marketing strategy wherein Amazon sellers pay fees when their sponsored product ad is clicked. The product ads can be displayed on search engine result pages (SERPs) and social media platforms. In the case of PPC in Amazon Seller Central, they appear in the sponsored results section when potential customers search for a particular keyword.
With PPC advertising on Amazon, you can match your product display ads to a specific search term and product category to increase your visibility on the platform and drive more traffic to your product listings. PPC in Amazon uses a bidding system where you can compete with other sellers for Amazon PPC ad placements based on the price you're willing to pay per click.
This system gives you more control over your advertising budget, as you'll only pay for results rather than ad space. It's indeed a cost-effective option, especially if you still belong to the small and medium-sized brand owner population.
5 Ways to Create a Successful PPC Campaign
Building an effective tactic for PPC on Amazon is easier said than done. To create an Amazon PPC campaign that drives traffic and generates a positive ROI, you must have a well-planned strategy and an in-depth understanding of your target audience. Here are 5 ways you can adopt to prevent your ad spend from burning into nothing:
Define your goals
Before you dive headfirst into the world of keywords and conversion rates, you must first take a step back and define exactly what you want to achieve with your Amazon PPC campaign. Aside from helping you measure the success of your Amazon PPC strategy, it'll also help you tailor your campaigns to meet your specific objectives.
For example, if you're looking to increase brand awareness, you can prioritize running Amazon sponsored product ads with high-ranking keywords that will reach a broad audience. If you want to boost sales, you can focus on targeting keywords with higher conversion rates. So ask yourself: Are you looking to ramp up brand visibility? Trickle more traffic to your product listings? Or take your Amazon sales figures sky-high?
The bottom line is that knowing your goals will guide you in finding the right tools to create a campaign tailored toward your desired outcome. So take the time to get your head around what you want to avoid possible hurdles due to indecision down the track.
Do your research
Once you're done mapping out your goals, it's crucial to invest some time to do your research. There are a lot of things you need to be familiar yourself with before you can elevate your marketing efforts, such as the following types of ad campaigns you can explore:
Sponsored Products - This type of ad campaign prominently showcases a specific product on search results or as part of the carousel on a product detail page.
Sponsored Brands - Instead of promoting a specific product, this ad campaign allows you to advertise several products simultaneously. Your display will then be featured above all other organic listings in SERPs.
Sponsored Display Ads - This type helps you promote your products on and off Amazon Seller Central.
Aside from knowing the basics and pros and cons of different ad-related concepts, you should evaluate how they can affect your brand and business needs. Not to mention the need to identify the most relevant keywords that will place your ad campaigns at the top of search results.
Besides, doing your search means collecting relevant Amazon news and updates that can help you launch your PPC strategy.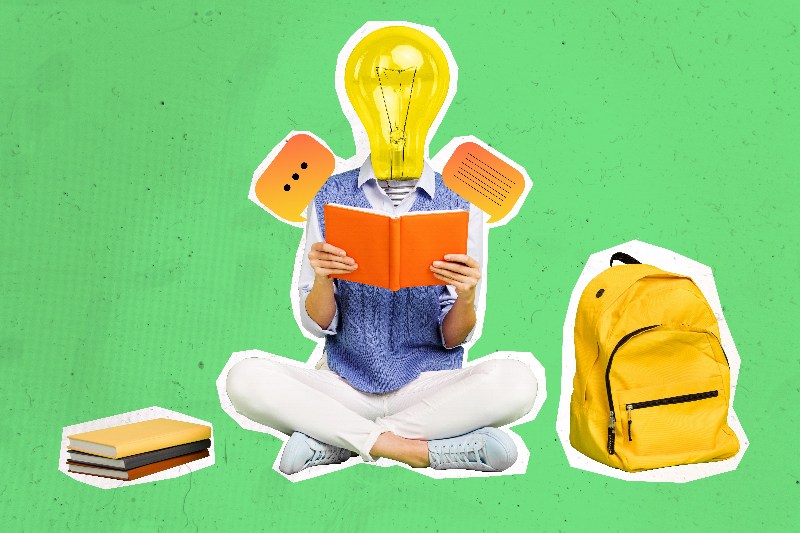 Create compelling ad copies
Now that you're done with the groundwork, it's time to create ad copies that sell—particularly ones that can dramatically impact the success of your advertisements. For starters, they're the key to enticing customers to choose your products over others.
Presenting an exciting headline and relatable content that highlights the best features of your product, along with a convincing call-to-action (CTA), is how you can persuade potential customers. Start by writing clear, engaging text that tells them why they should desire your items. Then, support it with a statement that gives them how they act upon that desire.
Let's say you want to produce a copy for a scarf. Here's how you can create one that will attract sales:
"Stay warm and stylish this winter with our luxurious scarves, made with premium materials and available in a variety of colors and patterns. Upgrade your winter wardrobe today and enjoy the cozy comfort of our scarves by clicking "Add to Cart" now!"
Set a budget and stick to it
Running Amazon ads is a costly undertaking. Hence, setting a budget and maintaining your expenses below it is essential. To avoid overspending, evaluate your cash flow situation and base your financial decisions on this. Also, decide how much you're willing to spend for each keyword to get an idea of how much you should allocate to your ad campaigns.
It's also essential to track your costs. This way, you can make the necessary adjustment in a timely manner to get the most out of your investment.
Monitor your campaigns closely
Your PPC campaigns are not a hope-for-the-best type of venture; monitoring them is essential to achieving success. Statistics like the click-through rate (CTR) and conversion rate can reveal a lot about how your campaigns perform. If the numbers aren't where you want them to be, don't be afraid to cut down on "baggage" and retain only the "contributors."
Keeping an eye on your earnings will also help you see if your ad spend is sustainable. If you're allocating a huge portion of your profit to fund ad campaigns that lack engagement, you're essentially fueling the fire that burns your money. So, remember to track where your money goes and make changes when necessary.
Final Thoughts
When used correctly, PPC advertising will become a reliable income-generating tool for your e-commerce business. Ultimately, it's still up to you how you'll use the 5 tricks we discussed to your advantage. Although these steps can't guarantee that you'll have successful ad campaigns, they can serve as a guide to make sure every dollar you spend goes towards reaching prospective customers and growing your business.
If you want to discover more ways to innovate your advertising strategies, you can always explore more informative resources that include comprehensive how-tos and even methods for troubleshooting attacks that target your ad campaigns. Take for example SellerBites, which delivers Amazon news, actionable advice, and seller insights that can guide you in building effective, cost-efficient advertising models.
Subscribe now and let us join you in your journey to Amazon FBA success!