BIG IDEA
Inflation is getting tougher by the day. Hence, having a steady source of income is a must.
Here's an idea: why not start an Amazon selling career? Jungle Scout says you can sell on the platform for free!
🤔 First, choose your products. Go for the ones with high selling potential. Here are some tips for doing this:
Check Amazon Best Sellers Rank (BSR) to search for potential top-sellers
Find money-making items you no longer use in your house.
Make customized products for Amazon Handmade or design for Amazon Merch on Demand.
🛍️ Second, list your products on Amazon. But first, you need to create an individual seller account. You should also know about two fees you will encounter after you make a sale:
Referral fee - a.k.a. "Amazon's commission," which is roughly 15% of the selling price.
Individual per-item fee - if you're not a professional seller, you are charged $0.99/item.
Now to list your products, follow these three easy steps:
Find the product's page on Amazon.
Click "Sell on Amazon."
Fill in the product information.
📦 Lastly, fulfill orders. You know the drill: customer orders, you ship. This part is not free (sorry 🥺), but you can minimize your expenses:
Choose Fulfilled by Merchant (FBM). FBA may be costly for new sellers.
Use packing materials you already have.
Stick to small, lightweight items to lessen shipping costs.
Let's rephrase what we said: you can sell on Amazon almost for free! Yes, you will spare some dollars for order fulfillment. But once you make a profit, you can use that to ship future orders.
🔑 Being smart and determined is the key to starting a lucrative online selling business. Remember: in the ecommerce world, resourcefulness is next to wealthiness.

AMAZON NEWS
Walmart+ targets wealthy shoppers to close the gap with Amazon Prime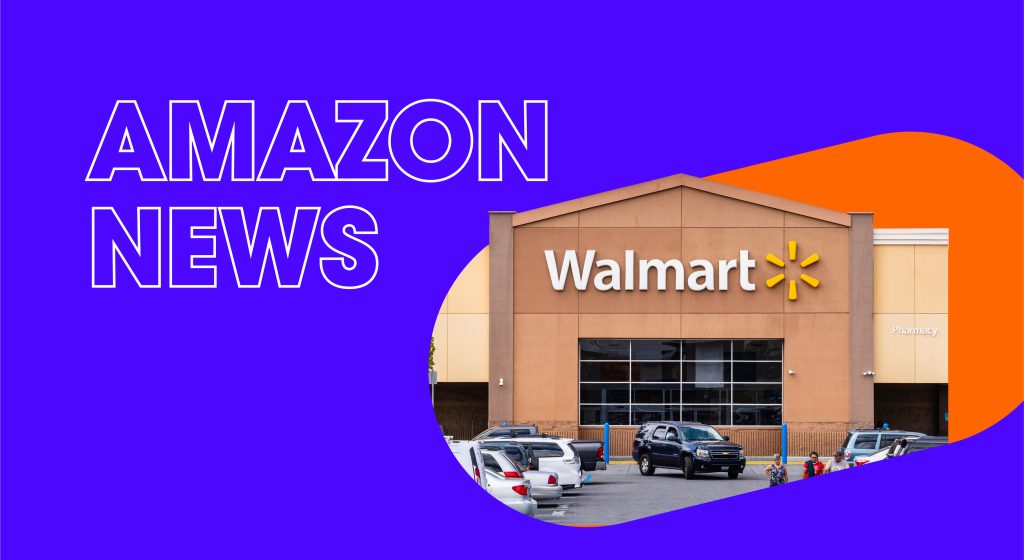 Here's something you don't hear every day: Walmart is going head-to-head with Amazon in terms of subscribers! Digital Commerce 360 reported that Walmart+ subscriptions are up 13% this year, while Amazon's increased by only 7%.
🔵🟡 Walmart threw good e-punches
28% of U.S. households earning at least $150,000 are Walmart+ subscribers.
A Walmart+ subscription is $98 a year, $41 less than Prime but offers the same perks!
Walmart+ attracts customers through fuel discounts.
90% of Americans live within 10 miles of a Walmart store, making it convenient to pick up online orders.
Apart from bridging personal and online shopping, Walmart's demographic comprises affluent shoppers—a decisive blow that makes it a worthy competitor of Amazon.
⚫🟠 But Amazon remained the e-champ
77% of the same group of U.S. households above are subscribed to Amazon Prime.
Amazon ranks higher than Walmart in the 2022 Digital Commerce 360 Top 1000 database and the Digital Commerce 360 Online Marketplaces database.
Amazon is expected to have an estimated market share of 37.6%, much higher than Walmart's 6.3%.
Competition is good for the economy. Pitting ecommerce platforms against each other will lower prices, diversify products, and drive innovation. As Walmart+ grabs every opportunity to expand, do you think Amazon has something to worry about?

BITES OF THE WEEK

TRENDING TOPIC
Amazon rejects a $300 claim for a lost shipment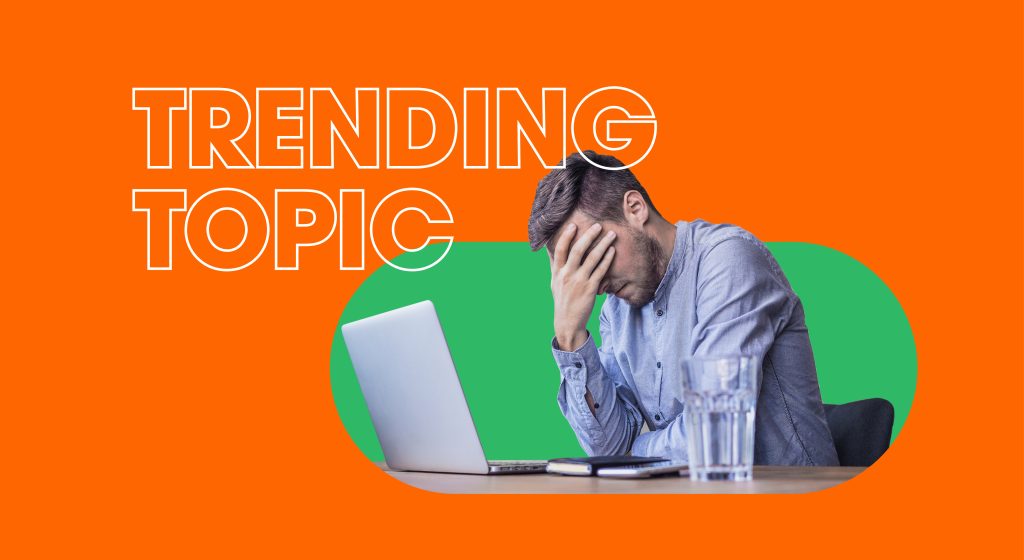 Disputes are part of an Amazon seller's life. But knowing this doesn't make it less frustrating when you find out your shipment is missing! In a seller forum, an Amazon seller breathed out disappointment after losing $300 worth of products.
Where did the items go? 😱
Over a month ago, the seller sent 6 units of inventory worth $300 to an FBA warehouse. Everything was going smoothly until Amazon sent a notice days later about the shipment having -6 units.
To the seller's dismay, the items simply… disappeared. And it isn't magic, more like an oversight.
🥹 Is this a lost case?
At first, no. Amazon attempted to help, asking first for the invoice to verify that the seller owns the inventory. Just a short backstory, the items were bought from a liquidation warehouse. So the receipt for the products is not itemized.
Guess what? Non-itemized receipts are not acceptable proof of purchase per the company's standards! A possible lost case it is.
What can you do if this happens to you? Other sellers in the forum said this is a common issue. The good news is even if you lose the case, you can use it to lower your taxes. You can also file for lost inventory reimbursements.

ACTIONABLE ADVICE
4 tips for building a competitive pricing strategy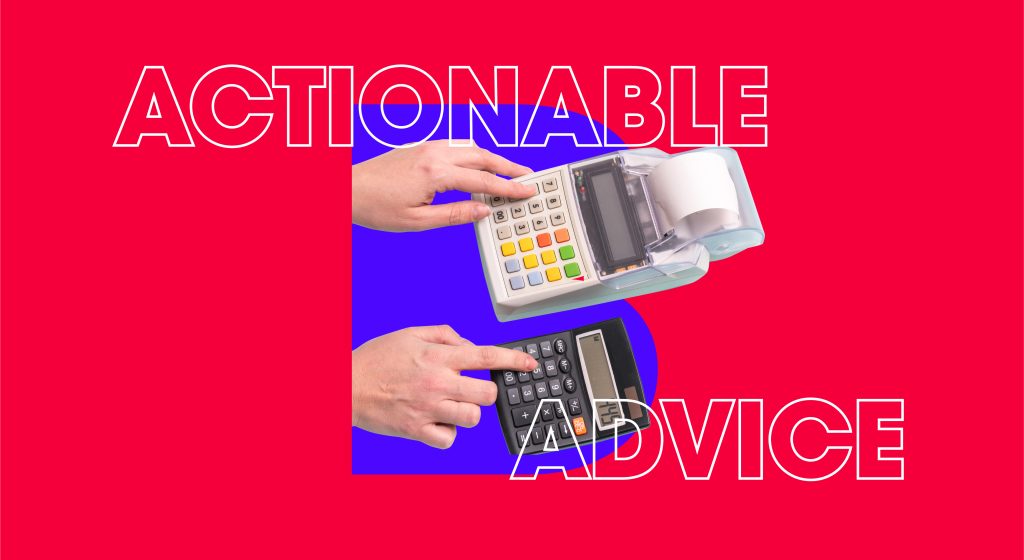 When you set prices for your products, you want them to match customer value. At the same time, you want to earn a decent profit. Sounds complex but—with the right strategy—quite attainable.
💲 SageSeller shared 4 tips for creating a competitive price list:
Offer discounts. Who doesn't get excited about markdowns? You can lure in customers through coupons, promotions, or sales pricing. The only bummer is that Amazon charges you 60 cents per coupon.
Target business customers. Being a business seller is your ticket to selling (and earning) in bulk. Businesses tend to place large orders. Consider offering wholesale deals when this happens… to keep it happening.
Price above the free shipping level. For non-Prime subscribers, Amazon's free shipping applies only for purchases above $25. Pricing products above this will allow your customers to enjoy free delivery. Just be careful to not overprice.
Reprice. Whether you like it or not, some items in your catalog will be "sitters." To minimize their impact, you can adjust your prices and declare sales. But you must monitor your inventory to ensure the new prices remain competitive.
🧐 Another thing you shouldn't forget is to stay on top of your products' performances. The best way to convince people to buy is to give them high value for their money.