If you're a seller who's looking to stay ahead of the competition on Amazon FBA and ensure your business runs smoothly, staying up-to-date on new updates, news, and changes to the platform should be one of your top priorities.
Understanding all aspects of the Amazon Seller Central is needed when it comes to succeeding on selling on the platform. With all of this information, you can create more efficient processes, increase profits and gain a competitive edge while avoiding costly mistakes.
Where to Find the Latest FBA News?
Keeping track of the best business practices, changes in regulations, and important insights can sometimes feel overwhelming. But that doesn't mean you should get left behind!
Many resources, such as industry news websites and blogs, offer helpful insights. There's also a lot of online forums and discussion groups where experts exchange tips on best practices related to FBA selling.
Attending webinars or seminars from industry professionals can open up a great opportunity to learn more about topics related to Amazon FBA selling that aren't found in other resources.
Aside from these, you should also consider subscribing to an Amazon newsletter so you constantly get news and update. The best thing about these newsletters is you get to read them anytime you want! The key is knowing where to look for important information.
Those are the pros of keeping yourself in the loop with FBA news. But it's understandable that not every seller makes this their priority. That's why in this blog post, we explore five disadvantages of being outdated with the latest Amazon FBA news so that you can avoid them and ensure your Amazon business doesn't lag behind.
5 Disadvantages of Being Outdated With the Latest Happenings
An advantage of diligently staying ahead of the latest FBA news is that it immediately puts you at a competitive edge in the Amazon marketplace. So whether you're a budding entrepreneur or running an established business, having the latest insights into what works in this market(and what doesn't) can help put you ahead of the other FBA acquisition companies.
However, those who fail to stay ahead of the newest Amazon FBA developments are missing out on critical developments in their field. Being behind the times can have several drawbacks. This includes the following:
1. Suffer from a misaligned strategy
When you're outdated with the latest happenings in Amazon Seller Central, you risk having misaligned strategies that could cost you valuable time and money.
On the other hand, businesses that remain proactive by researching and utilizing emerging technology, trends, and approaches will enjoy a competitive edge over those that don't.
Understanding current best practices can increase efficiency, boost productivity, and open up new markets and opportunities for growth. It can also help you identify innovative solutions to tackle existing challenges and anticipate future market needs.
Investing in research is an invaluable resource that you shouldn't easily neglect, especially in today's dynamic business environment. Knowing the latest financial reports and opportunities in the industry can provide insights into cutting-edge ideas and strategies that could positively impact your performance.
2. Potentially be exposed to security vulnerabilities
As Amazon strives to remain the industry leader, they continuously look for ways to innovate and enhance its services. From digital marketing trends to policy changes, the company ensures a timely response to the ever-changing needs of its customers. Despite these, cyber threats are constantly innovating strategies to attack vulnerable online businesses, and Amazon isn't any stranger to them.
That's why investing in the latest security strategies and solutions is not only a wise business decision but can also offer you unparalleled peace of mind. It's essential to stay ahead of everyone else when it comes to cybersecurity threats and vulnerabilities by ensuring your Amazon business is up-to-date with modern tactics used by online attackers.
Not only will you be protecting your Amazon business from malicious attacks, but you will also save resources, time, and money in the long run. Investing in robust security solutions will create an impenetrable fortress for your ecommerce business. With these measures in place, you're assured that any potential security issues are monitored routinely to ensure your business remains secure.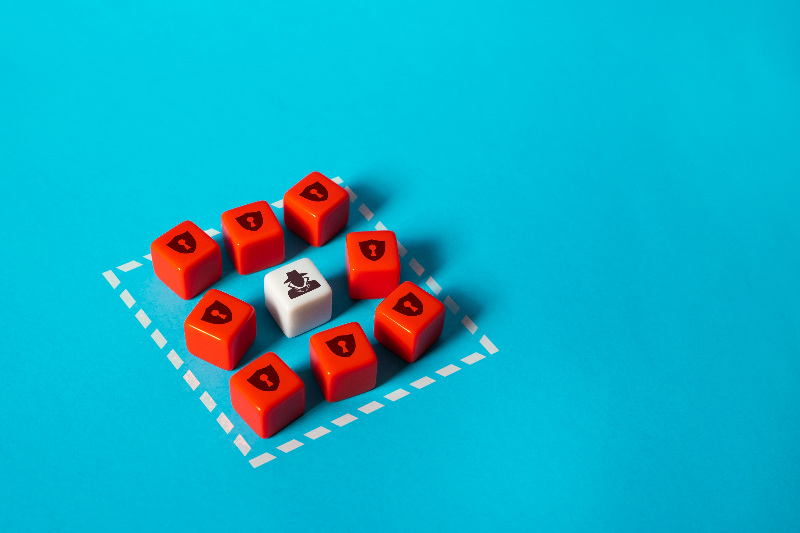 3. Failure to identify business opportunities
When you don't keep up with the latest news, you're missing out on opportunities for growth. By staying informed about all the resources available, businesses can unlock creative solutions that'll give their marketing campaigns a real boost. Not only will this help improve customer loyalty and increase sales – it could even lead to some serious cost savings too.
If you want to succeed today, it's important to stay agile and be ready for anything. For example, knowing what's hot for the coming Amazon Prime day, new strategies that can help you win Amazon Buy Box, and the trends in Amazon Brand Registry will allow you to make strategic decision-making to have a huge advantage over competitors.
Tap into the right resources so that you can quickly take advantage of opportunities as they arise - no matter how unpredictable the market gets. In other words: not taking advantage of what's new in your industry means potentially leaving money on the table.
4. Use of outdated resources and tools
Using outdated information and tools can have disastrous consequences in today's fast-paced Amazon workflow. Those who rely on them can find themselves falling behind, losing out on crucial opportunities, making poor decisions, and receiving inadequate results.
For example, you're unaware of a tool that can automate the monitoring of your inventory levels. Aside from being a bit handful to monitor your inventory manually, this can also lead to excess inventory. Or it's also possible that you don't know that Amazon has already changed its previously Enhanced Brand Content (EBC) to A+ Content. These are the things that may seem like they're very minute changes, but they contribute to the bigger picture more than you think.
It is, therefore, of paramount importance to stay up-to-date with the latest technology tools and resources if you want to stay competitive and get ahead. Employing a comprehensive range of tools allows you to analyze data more accurately and quickly, identify solutions or take advantage of emerging trends before your competitors do.
It will give you an edge in the marketplace, provide more value for your customers, improve your performance and create better outcomes. By investing time and resources into keeping up with technological advancements and staying ahead of the curve, you can ensure that you're always well-prepared for whatever challenges.
5. Sluggish response times due to outdated tools and processes
Being behind on the latest updates on tools and processes on Amazon can take a toll on your business, resulting in slower response times and dragging down overall performance. So if you have outdated tools, expect a sluggish response time. Unfortunately, it can prevent you from keeping up with the competition and creating a positive customer experience.
With a proactive approach to updating these, you can ensure that your business remains at the forefront of innovation and continues to thrive in the face of competition. Adapting quickly to these innovations will give you the edge over your competitors, keep customers engaged, and ultimately ensure you get the most out of what Amazon offers.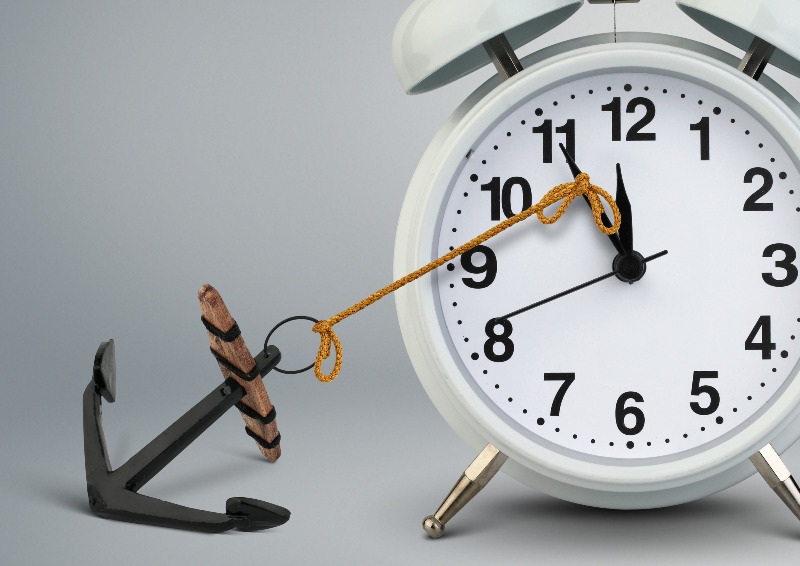 Final Thoughts
So, you have five major disadvantages of being out of date with the latest Amazon FBA news. These are just some of the many potential hazards that come with letting your store fall behind the times; to avoid them all, make sure you subscribe to SellerBites and stay in the loop on everything new in the world of Amazon selling.
Doing so will help keep your business up-to-date, successful, and ahead of competitors and save you time, money, and headache. It will also help ensure that your store remains profitable and successful in the long term.
When you subscribe, you're assured that you are taking advantage of all the available and up-to-date resources to ensure your company's longevity—so what are you waiting for? Be proactive and get signed up today!