Amazon has evolved dramatically since its inception in 1994 and will continue to do so in the coming years. Being a relevant and successful Amazon seller means keeping up with the advancements of the e-commerce giant. A responsible merchant stays ahead of Amazon announcements and news updates.
So, how do you stay informed?
There are several ways to stay up-to-date. It depends on when and how you want to receive the notifications. In this article, we'll explore the different avenues where you can subscribe to these newsl
Newsletters
If you want something personal and seller-specific, you might want to try subscribing to newsletters. These are compilations of content targeted towards specific audiences. Here are a few e-commerce-specific newsletters for Amazon sellers.
Seller Bites
Seller Bites is among the most specific Amazon FBA newsletters available today. Unlike other e-commerce newsletters, Seller Bites focuses on Amazon news and updates. Emails are sent regularly twice a week. Its bite-sized format and content allows for easy, mobile reading for on-the-go Amazon FBA sellers. So if you're looking for something to read about Amazon without being too overwhelmed with the technical jargons, this is the best place to use as your source!
EcommerceBytes
EcommerceBytes is on the list of 20 Best E-commerce Newsletters to Keep Yourself Updated in 2022 by Popupsmart. And it's easy to see why. The site has been helping sellers since 1999. But, it covers e-commerce in general, with a biweekly send schedule. So an Amazon announcement may get lost in other news.
Morning Brew
Are you craving an Amazon announcement today? Morning Brew delivers their newsletters daily! Not only do they sum up the latest online marketplace news, but they also offer other types of niche newsletters like Retail Brew and Market Brew. Any major Amazon event would be in their email but they're not exclusively covering Amazon only. They also cover any e-commerce-related news.
Stacked Marketer
Stacked Marketer newsletter delivers e-commerce content from Mondays to Fridays. It boasts information that is consumable within 7 minutes which makes it perfect for entrepreneurs who are always on the go. But, similar to Morning Brew and EcommerceBytes, Stacked Marketer is not Amazon-exclusive and would include updates and information on other marketplace platforms.
Amazon News - Amazon's Official Newsletter
You can directly subscribe to Amazon News for news straight from the source. This newsletter covers anything and everything on Amazon. However, its delivery is infrequent and there's no set day on when you'd actually receive it in a week. They cover articles that might interest shareholders and buyers, not just sellers specifically. 
It's worth noting that some newsletters offer a premium or pro service wherein subscribers get to access gated content or receive certain rewards. For sellers, these include playbooks and seller guides, insights on new features, and the coveted first-party data and metrics. Other rewards include coupons and deals for advertising and marketing tools and software.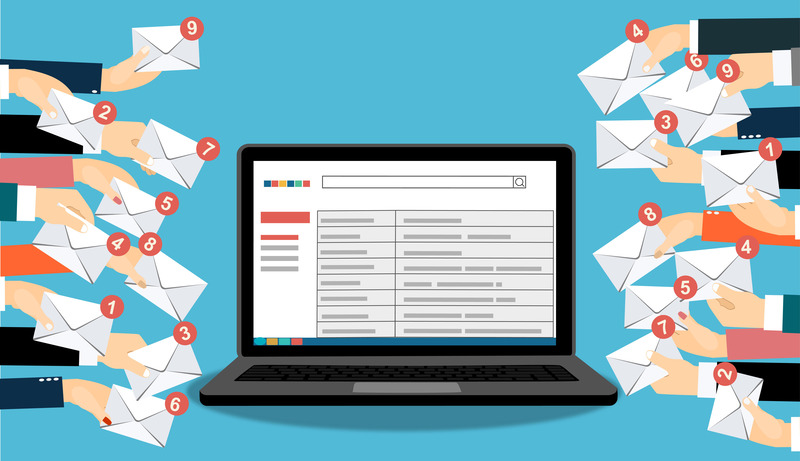 Websites and Blogs
Do you prefer a more lengthy and detailed read? Websites and blogs might be for you. Just a word of caution; not all sites are for mobile reading. So you might be restricted to using a desktop computer to view the articles.
Amazon's Official Pages
Amazon has its official site and it has dedicated web pages per section. Aside from Seller Central, you can get policy updates from the following pages: 
About Amazon - The About Amazon section deals with internal and external news that concerns Amazon customers, sellers, and employees.
Amazon Ads - Stay up to date with all Amazon Ads products and services on this page. This includes the latest releases and feature updates for Amazon Audiences, Sponsored Ads, Amazon DSP, and more.
Amazon Press Center - This is for official sources of Amazon Press Releases. A search bar is on the upper left of the screen. So you can easily locate specific news and even press statements. Amazon Press Center also has the Investor Relations tab. You would see news related to Amazon stock announcements here, along with all the necessary documents like quarter reports, annual reports, and press decks for stockholders. (Note: Amazon earnings announcements are also viewable on the SEC website.)
AWS - For Amazon Web Services news, the AWS site is teeming with information from news and events to guides and learning materials.
Seller Communities
Online forums and groups are another way to get the latest Amazon Announcements that affect sellers the most. Be careful, though. Some groups have reported scammers! Thankfully, we have a list of known communities that have been around for years, helping sellers grow. 
Official Amazon Forums - Under Amazon Services is Amazon Seller Forums. This official forum is organized according to the type of concern. A specific tab for United States Announcements is also present. It also shows trending topics and the latest comments.
ASGTG - The Amazon Sellers Group is a very active support group led by Ed Rosenberg. Ed updates the blog section weekly. The group aims to help sellers avoid suspensions and is a good source of information for updated policies. They organize a yearly Amazon event called the annual ASGTG event/meetup for members. They are also quite active on LinkedIn and Facebook.
Helium10 - Helium 10 is a well-known Amazon seller tool and it has a private FB group (Helium 10 members) and a premium group (Helium 10 Elite) exclusive for high-revenue sellers. This gatekeeping ensures that no scammer or fake can join the discussions. This makes it a credible source for Amazon news. If an announcement is made, the Helium10 community would be all over it.
Another source worth mentioning is the Reddit community of which a subreddit for FBA sellers exists (r/FulfillmentByAmazon). There's also a gated community at Discord, which is exclusive for FBA sellers.
eComEngine
eComEngine offers Amazon Seller Tools such as Fast Track, Feedback Five, and Restock Pro. They also include resources such as blog posts and seller news. However, there is no specific time for their blog updates with postings every few days.
Jungle Scout
Jungle Scout is another seller tools provider that mainly targets Amazon sellers. Their software suite includes keyword scout, inventory manager, and sales analytics. Making it ideal for marketers to view Amazon customers' metrics when the cookie is no longer supported.
Their blog and Amazon news section offer good information backed up by their analytics. However, as with most blogs, they have no specific posting schedule.
Official News Publications
If there's an Amazon news that'd make rounds and impact sellers (and buyers) significantly, you can be sure to hear about it in your local news channel or newspaper.  Forbes, Wall Street Journal, New York Times, and CNBC are just some of the most known publishers of Amazon news. Though not exactly headliners, news sites tend to have a business section where you'll find news related to the marketplace, online and offline. 
News outlets publish daily and have fact-checked unbiased content. But some of their content is paywalled and you'd need either a monthly or annual subscription to unlock them. It's a small price to pay for quality, fact-based articles but you may choose to limit your subscriptions and choose the best deals to save money.
Why should you read these announcements?
As an Amazon seller, you must stay informed of the latest Amazon developments and policies. Consumers' behavior may shift and the platform adjusts for them. Selling fees are subject to change, new guidelines may be amended, and there may be new tools and features introduced to help your business and Amazon customers.
 So, to recap:
Amazon announcements can be posted on a variety of platforms, from websites to email newsletters.
Not all channels are Amazon-exclusive or seller-specific
Some are gated or paywalled and you may have to pay or confirm your identity.
Some of these avenues update daily while others don't have a fixed schedule.
Make sure to keep in mind that some posts look different when you're viewing them from a desktop versus your mobile device.
Not all sites are exclusive to Amazon seller news. Some will have e-commerce articles in general or include Amazon news that is not specific to sellers like news on Amazon web services.
If you prefer consistent, weekly, easy to read and informative Amazon FBA news, subscribe to Seller Bites! Viewable from any device, you can be sure to stay informed without hassle.