BIG IDEA
Well, it's time to admit it. People were skeptical at first. But it looks like AI's becoming an indispensable part of businesses' critical operations. For example, tedious and repetitive tasks can now be automated through this. But that's only a small part of how powerful AI is.
The Wall Street Journal cited a familiar example—Amazon's AI-based quality control system. The retail giant has implemented this technology in its warehouses to improve fulfillment efficiency.
🤖 Robots are taking over
The goal is to avoid sending damaged items to customers. To meet this, Amazon trained its AI software using photos of undamaged items compared with damaged ones. Products that aren't considered "perfect" will be flagged by the system.
Currently, two Amazon fulfillment centers use AI for the picking and packing process. Here's how it works:
Individual orders are placed in bins and then moved through an imaging station.
The station checks if the correct product has been selected and evaluates its condition.
If the item is broken or has flaws, the bin is forwarded to a worker for inspection.
According to software and development manager Christopher Schwerdtfeger, the system is 3× as effective at checking for damage as workers. So the plan is to roll out the system to 10 more sites in North America and Europe soon.
🎁 How does this benefit you?
Quality control affects your products more than you think. For instance, when someone misses an issue with your item, you may receive complaints and/or return requests.
But with an AI-automated inspection process:
Only products in mint condition will reach your customers. And they'll reach them fast, so you won't worry much about facing returns and refunds.
You can reduce your logistics expenses. Because with zero returns come zero return shipping costs!
You can improve your seller rating and product feedback. When your buyers consistently receive undamaged items, you're also on your way to building an undamaged reputation.
🖥️ AI is aggressively revolutionizing the e-commerce industry. First, it creates your content, and now it's doing repetitive tasks to free up human resources.
We do want to hear your thoughts about this matter. Do you think AI and humans working hand in hand will significantly increase efficiency? Share with us what you think by replying to this email!

AMAZON NEWS
ICYMI: Amazon has a new search filter that promotes small businesses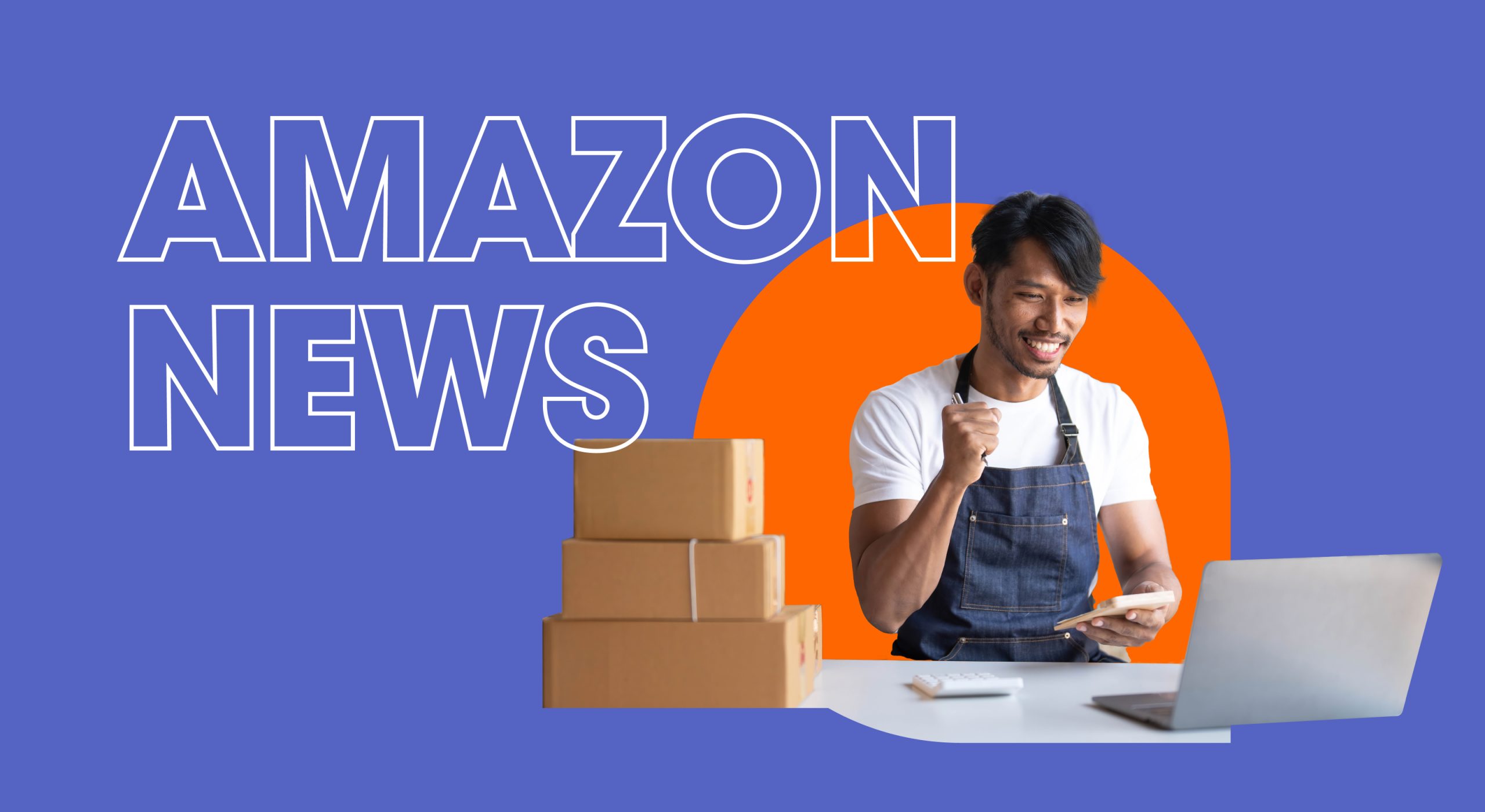 Creative: Csams Cagumbay, New Search Filter
Over the past years, Amazon has constantly grown its effort to support small businesses. Whether it's to refresh their reputation or out of genuine care for sellers, one thing's certain—small business owners now have the chance to compete with big ones.
Last month, Amazon debuted a new addition to its arsenal of support tools for small businesses—the "Small Business" search filter. EcommerceBytes disclosed what this new feature does for sellers like you.
👁️ Higher visibility, higher profitability
If you're running a small Amazon business, you'd be pleased to know that this feature will significantly enhance your visibility. And the more your products are seen, the more likely they'll be purchased.
Basically, the Small Business filter grooms your brand to become a big player in the Amazon marketplace in the long run. In return, however, you must optimize your product offerings to make sure your store is presentable and attractive to customers' eyes.
🔎 How does it work?
If products from small businesses' brands meet the criteria of customers' search, they will see the new filter under the "Business Type" category in their search filter options. When they choose the filter, it'll highlight and categorize the products from the brands.
❔ How do you qualify for this?
The first requirement is to have the Small Business badge. To get this, you must register your business with Brand Registry or join Amazon Handmade. This badge helps customers quickly identify small businesses when browsing on Amazon.
✨ As of now, the Small Business filter is still being tested. But soon enough, this new initiative will allow small businesses to achieve greater brand recognition, improve their sales, and forge lasting connections with loyal customers.

BITES OF THE WEEK

TRENDING
Sales are noticeably declining nowadays, but no one knows why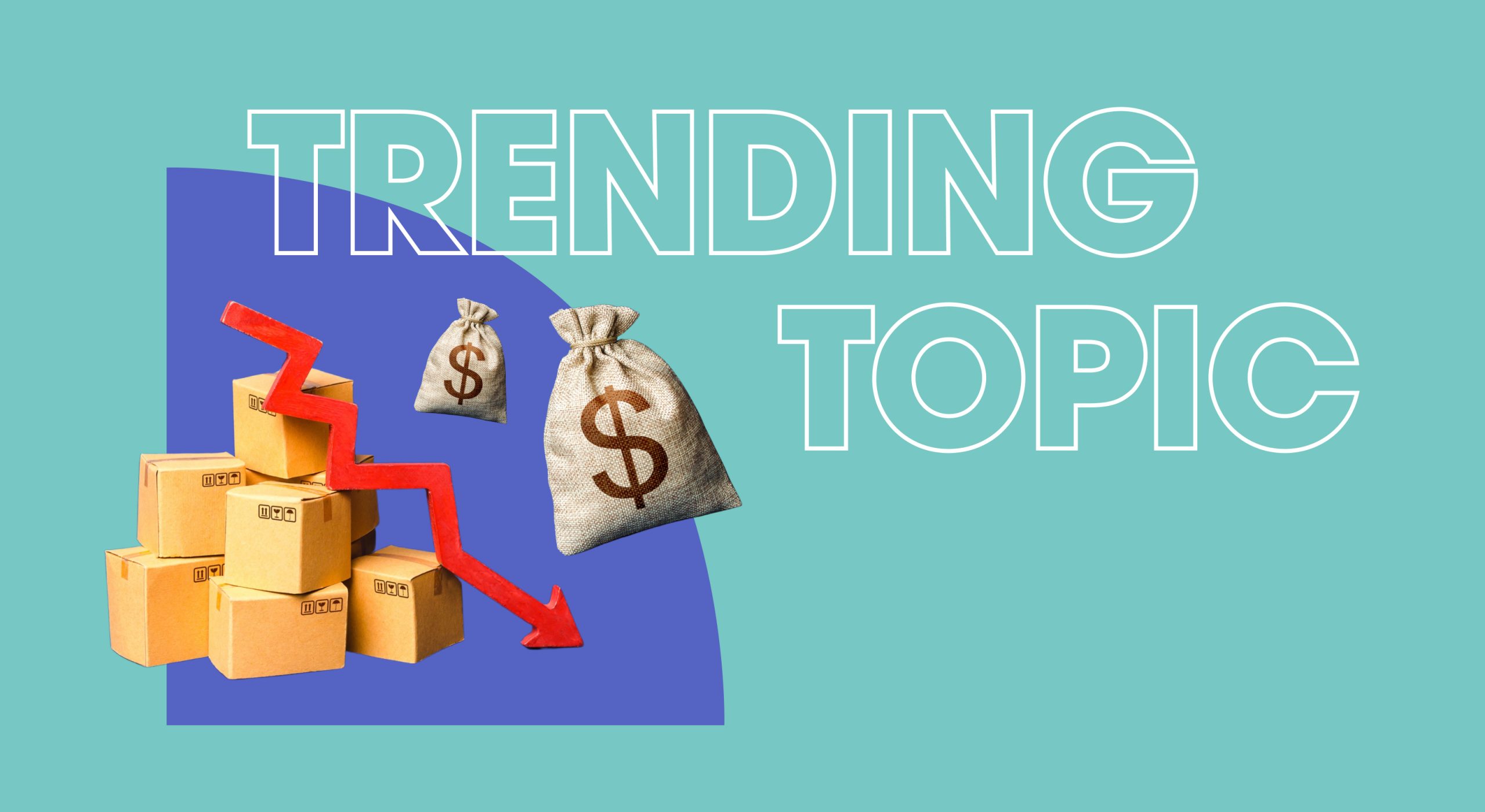 Creative: Csams Cagumbay, Sales Declining
An experienced seller of print CDs and DVDs expressed concern on Seller Central about a sudden decline in their sales. While it's not unusual to experience a slow season, one that lasts 3 months is definitely distressing.
📉 A first in 17 years
You heard it right! This has never happened before in OP's almost 2 decades in the online and local flea market selling business. As a veteran seller, OP dismissed the notion this is due to a lack of adherence to best practices and guidelines in the marketplace.
Sellers in the thread linked the sales decline to post-pandemic shopping patterns. As we all know, inflation drives more and more buyers to spend less or return to physical stores. Some also mentioned the issues due to re-verification requirements for the INFORM Act.
⬇️ Are your sales down, too?
To know for sure, follow Helium 10's recommendation to monitor the Best Seller Rank (BSR) to see if you're selling consistently, quickly, or slowly compared with your competitors. This will help you determine if your sales are declining—and find a remedy if they are.