BIG IDEA
🌬️ The threat of a UPS strike is what welcomed August this year. EcommerceBytes reported that over 340,000 UPS employees plan to walk out if the company ignores their call for fair pay and benefits.
But the worst part is what this will do to sellers. UPS is the biggest logistics company in the U.S., so a stop to its operations means a stop for many businesses using its services.
👉 A blame game
… is what both sides are playing. They're accusing each other of walking away from discussions, further intensifying the tension.
If the strike pushes through, International Bridge warns that resulting delays during peak seasons, like back-to-school and holidays, could frustrate customers. This can, and will, result in negative reviews and potential loss of future sales.
💼 Workers - 1, UPS - 0
On July 19, the delivery giant reaffirmed its commitment to resolving open issues at the negotiation table. At the top of the list would be the pay increases and a new 5-year agreement demanded by the Teamsters Union.
The union, which represents the UPS workers, celebrated this development. It's not every day UPS bows down to workers' pressure. But then again, it's the only way to avoid a potentially crippling nationwide strike.
✨ A new entry to labor history
Right before the scheduled strike, UPS and the Teamsters reached a tentative agreement that gives the latter $30 billion worth of benefits. That includes higher wages, one additional paid holiday, and air conditioning for the ever-present brown delivery trucks.
So instead of becoming the largest U.S. strike in 60 years, the event led to a much more positive historical entry: the largest settlement ever negotiated by an organized labor group.
As of now, the terms of the agreement are still being reviewed by both sides. The rank-and-file members of the UPS Teamsters can vote on ratifications from August 3 to 22.

HOT TOPIC
Twitter changes logo to "X"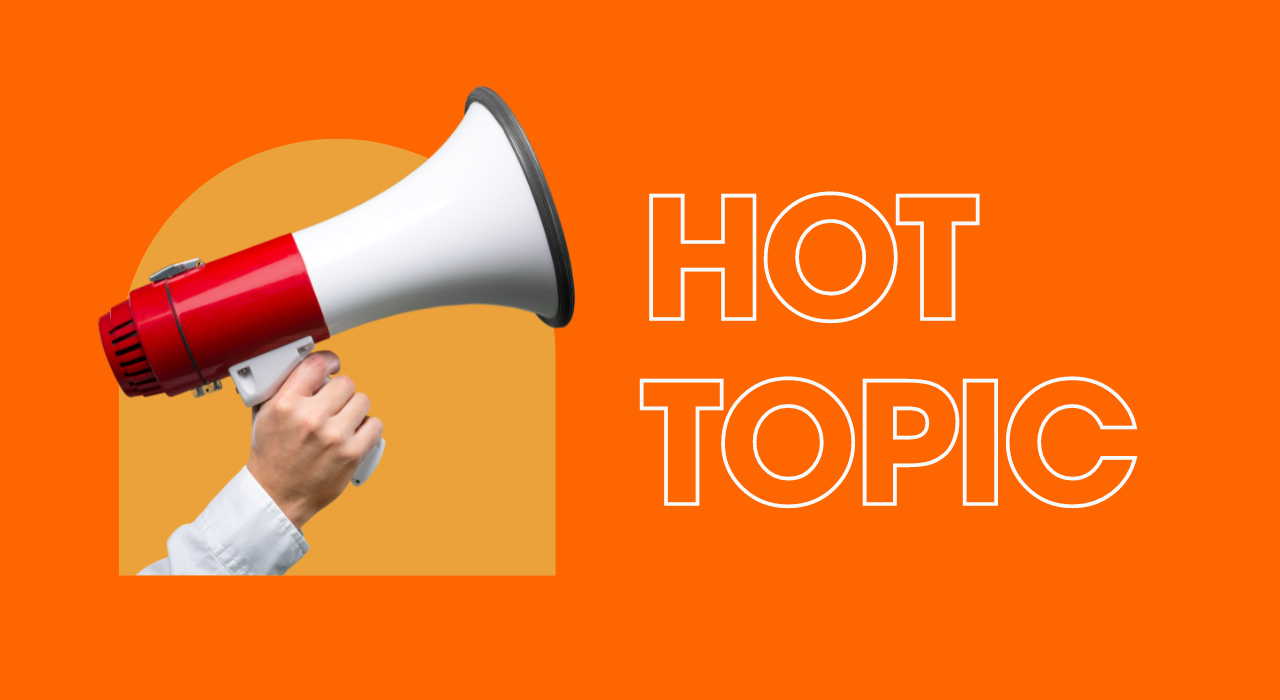 Twitter changes logo to "X"
Twitter's been known for its iconic bird logo for more than a decade. But this has changed since Elon Musk's controversial acquisition of the brand. TechCrunch wrote about the logo change following the announcement over the weekend.
It doesn't stop there
Musk mentioned in a post that x.com also redirects to twitter.com. The new logo will serve as an "interim" one, hinting at possible logo changes in the future.
Aside from this, the new owner said they'll eventually "bid adieu to the Twitter brand and, gradually, all the birds." 🐦
With Musk's strong inclination to X's, it's unlikely that the logo may be the only rebranded X we'll see on Twitter.
🥅 Twitter's new goal
Linda Yaccarino, the company's CEO, mentioned that while Twitter changed the way people conversed with each other, X will go even further. It'll have more features that are "centered in audio, video, messaging, [and] payment/banking" and serve as a "global marketplace for ideas, goods, services, and opportunities."
This sounds a lot… a lot like Facebook.
🖾 A lot of miXed reactions
As always, people have varied reactions to this change. Most of them—not so good. Some say it looks like a logo for a restricted adult website rather than a social media platform. Others thought it felt dystopian, giving off some "really dark fascist vibe," or simply confusing.
What do you think of Twitter's new logo? Share your thoughts with us by answering the poll below!

BITES OF THE WEEK

CASH CORNER
Reduce shipping costs with these 7 practical hacks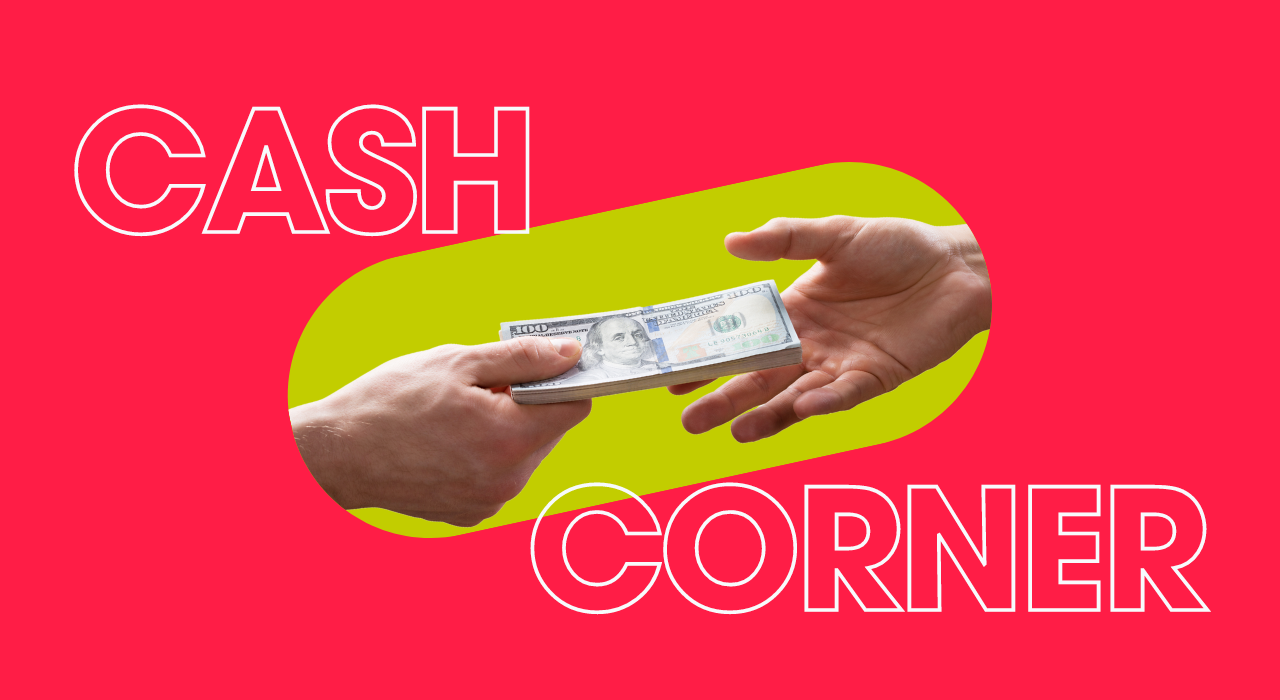 Reduce shipping costs
💨 FedEx and UPS are industry-leading couriers known for their quick shipping speed and dependable services. But their top-notch logistics services are also among the priciest.
Fortunately, eComEngine has some tips to work around their high shipping costs:
Negotiate and hunt discounts. If you frequently use both services, you can request discounted rates. Carrier contract negotiations can help you save 15%–20% on costs. Watch out also for special discounts and promotions, such as seasonal deals. 🏷️
Choose flat-rate packages. This way, you can hit two expensive birds with one stone: your long-term shipping expenses and packaging material costs (which will be provided when you avail of flat-rate services).
Pay online. In addition to free pickups, doing this will save you 16% and 60% on priority and express mail orders, respectively. 📲
Optimize packaging and shipping. For starters, use the box closest in size to your items. You can also add several packages with the same destination into one shipment to take advantage of FedEx's multiweight pricing and UPS' Ground with Freight Pricing.
Utilize third-party insurance. They're less pricey than what the couriers offer.
Review shipping settings. Outdated preferences and information will not only incur unnecessary fees but will also affect your order fulfillment performance. 📋
Utilize on-time guarantees. Both couriers offer refunds if shipments are not delivered on time.
📊 Bonus hack: Find alternatives
This year, FedEx and UPS increased their rates by an average of 6.9%. If you find this a bit steep for your business, maybe they're not the best choice for now.
So take a step back and find cheaper but equally reliable alternatives. You can list all your courier choices to compare and assess which of them best matches your budget and capacity.

SELLER REFRESHER
How to sell used items on Amazon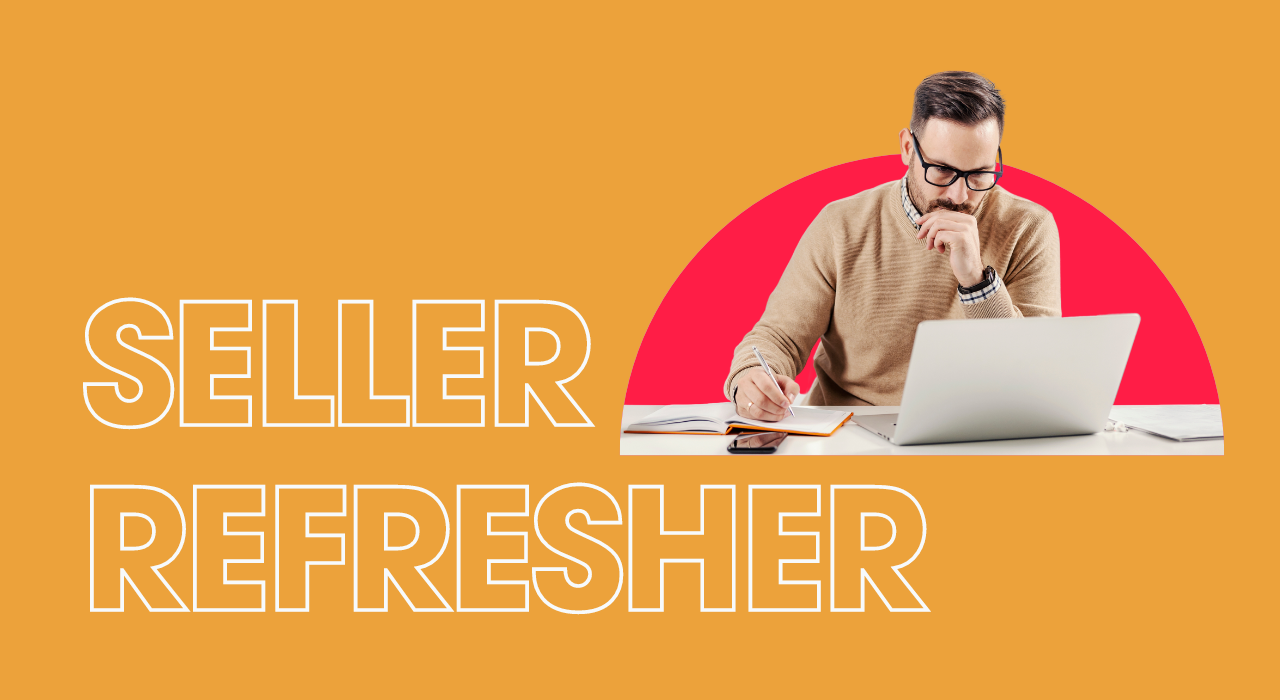 Optimize inventory management process
Amazon isn't the first platform customers think about for thrift buys. But there's a decent number of shoppers who hunt used but not abused goods on the platform.
📝 This makes up a lucrative venture, especially if you're a new seller still trying to find a niche. eComEngine made a 7-step guide to help you sell used items on Amazon:
In Seller Central, choose Manage Inventory > Add a Product.
Enter the ASIN of your item.
In the drop-down list that appears during the product selection process, select the "Used" condition.
Click Sell this product.
In the Condition drop-down menu on the Offer page, select the status that best describes the condition of the item ("Like New," "Acceptable," etc.). Take note that you must be honest in this part. Otherwise, you'll risk violating Amazon's strict guidelines for item conditions.
In the Condition Notes section, you can disclose other details or issues the item may have.
Finalize everything on the Offer page as you would for a new product.
🎉 And voila!
The listing for your second-hand item is ready to go live.
Pretty easy, right? You don't need to stress about finding new products to sell immediately, and you're making money from things you can find in your home!
Have you tried selling used items on Amazon? Feel free to share your experience by replying to this email!