BIG IDEA
Don't let the crowd on Amazon scare you off. Despite market pessimism about profit potential on Amazon, Seller 365 believes its popularity means it can provide an opportunity for your business to bloom.
💰 Get it in the bag
An endless catalog of products from third-party sellers is the reason why people keep shopping - a cycle that contributes to Amazon continuously hitting milestones.
The platform is working hard to keep itself enticing for sellers by improving its services. For example, since Amazon FBA played a massive part in the marketplace's success, its capacity management systems are constantly improving.
Still on the fence?
Here are some stats that may help paint a picture of how profitable selling on Amazon could be:
🆕 Space for something new
While Amazon FBA offers endless opportunities, it's unlikely that you'll become a millionaire without differentiating yourself. The key is to bring something new to the table.
So, If you're looking into the marketplace and feeling like you've missed the Amazon FBA boat - think again. With the convenience loved by shoppers, this marketplace is on track to continue delivering success for whoever is willing to put in the effort!

AMAZON NEWS
Is Amazon helping or exploiting small business owners?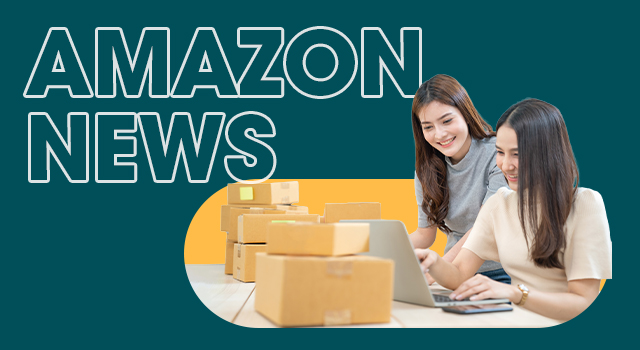 Creative: Gelline Nolasco, Exploiting Small Business
Since Amazon launched its third-party marketplace in 2000, the platform has become open to sellers from all walks of life. With millions of third-party sellers on the site, third-party sales now make up about 60% of Amazon's physical product sales.
But an article by Northeaster Global News defied this "success" with a question, "is Amazon exploiting these small businesses or lifting them? "
🎙️ Here's what Moira Weigel, an assistant professor of communication studies at Northeastern University and author of "Amazon's Trickle Down Monopoly" report, has to say:
👓 TLDR: Third-party sellers can achieve selling on Amazon. But Weigel says. "there need to be regulatory and legislative changes to ensure Amazon is held accountable for its impact on sellers, warehouse workers, and the e-commerce world at large. That includes antitrust measures and even potential alliances and joint efforts between third-party sellers and Amazon logistics workers."

BITES OF THE WEEK

TRENDING TOPIC
Amazon sells returned products as "new."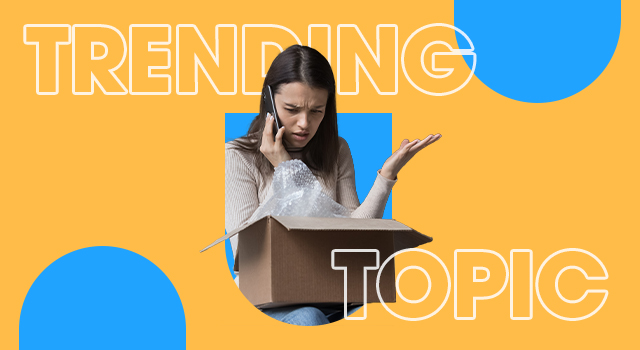 Creative: Gelline Nolasco, Returned Products
Their initial workaround was adding a security feature on the product to prevent them from being resold, which didn't work, resulting in backlash from customers.
💭 What other sellers are suggesting:
There needs to be a reliable way of dealing with returns when enrolled in Amazon FBA; however, until then, consider a proactive approach in how you communicate with your customers should they receive a returned item.

ACTIONABLE ADVICE
Can your business weather the recession?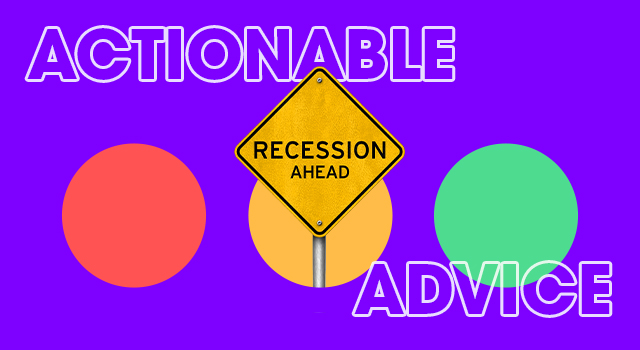 Creative: Gelline Nolasco, Recession
With the last few turbulent years behind us, it'd be wise to prepare for whatever comes our way in 2023. eComEngine advises having some extra cash set aside as a buffer to weather potential storms, such as economic downturns or cost inflation.
💵 Other ways to build a financial cushion
Double down on your best-selling products and develop an innovative way to keep selling them.
Look at how your prices are holding up and see if raising them a little is reasonable.
Know how each of your products performs, then free up funds for those moving slowly.
Constantly monitor your advertising budget to ensure maximum return from each ad dollar spent.
Cut costs like finding someone closer or packing shipments full of items that sell quickly to reduce shipping expenses.
Exhaust all other options before taking any loan. High-interest rates can jeopardize your finances.
In uncertain times, it pays to plan ahead.