ECOMMERCE NEWS
After wild pandemic-fueled years of record-breaking sales, WFAE 90.7 reported that Amazon is feeling the pinch of its first unprofitable year since 2014. The retail behemoth announced that the holiday season saw sales jump by 9% but still lost $2.7 billion.
🤔 What's behind it?
Investing in Rivian: The electric automaker hoping to replicate Tesla's success didn't work out as planned. Amazon's 20% stake took a huge hit when its stock price plunged by 82%. Unfortunately, this occurred while Amazon was rethinking post-pandemic strategies.
Priorities: Amazon was conquering the world when the pandemic hit - warehouse expansion plans were in motion, and profits doubled. But as people returned to shopping at brick and mortars and spending less as inflation rose, CEO Andy Jassy shifted gears towards cost-cutting instead.
Cost-cutting measures: In January, Amazon made the tough decision to issue 18,000 pink slips - about 5% of its corporate workforce. This call resulted from the uncertainty of today's economy and the hiring spree they had during the pandemic era.
Peaking with an impressive feat of 1.6 million people as part of their global workforce in late 2021-early 2022, it's now down to an astounding 1.5 million workers worldwide.
🔚 Is it over for Amazon?
Companies are pulling back due to inflation and interest rates. Indeed, they're feeling the pinch of tightened budgets, anticipating even slower growth in the upcoming quarters. According to this article, Amazon put the breaks on its heaviest cash cow, cloud computing.
Nonetheless, the tech giant is determined to stay ahead of the game as they throw money into new ventures: A new deal to acquire One Medical, a primary-care clinic chain worth $4 billion, and a subscription service for generic prescription medication for Prime members.

HOT TOPIC
Seller claims: I was attacked by a competitor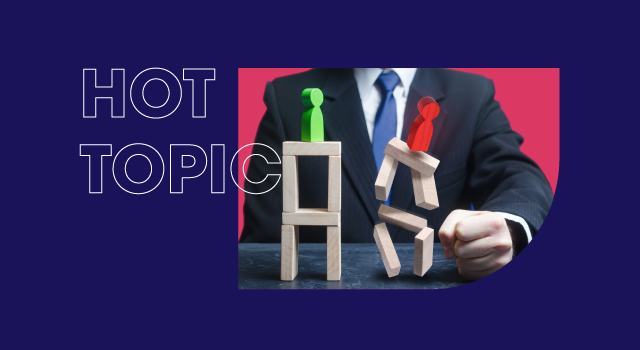 A seller argues that one of their competitors fired shots by claiming their product listing infringed their trademark.
🔎 Here's what happened:
The seller and their competitor have the exact wording on their product listing for the same product.
OP used two to three terms between the trademark name and intended to avoid replication as much as possible. According to OP, the product would be hard to describe otherwise.
The competitor's stand was that it would result in 'brand confusion,' resulting in the attack.
The seller submitted an appeal and received a response stating they needed more proof that OP resolved the listing issues.
Other sellers chimed in, agreeing that the only workaround was to find alternative terms to build the product's description, as tricky as the poster made it out to be - GL, OP.

BITES OF THE WEEK

BLACK MARKET
Amazon getting overzealous in offering the best prices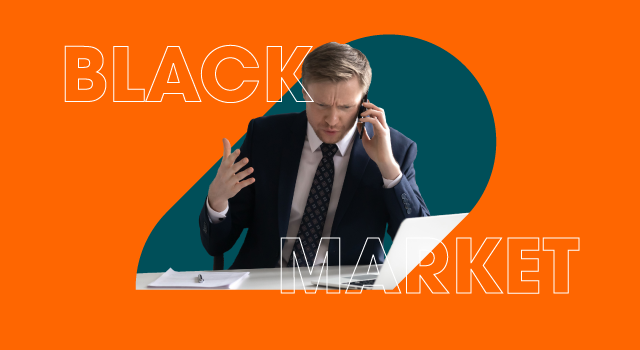 Modern Retail reported frustrations growing among sellers, especially those not registered in Amazon's Brand Registry. As competitive pricing already leaves many feeling powerless in setting prices they believe are fair, sellers report listings being bumped down or removed due to arbitrary price changes.
💸 Sales killed, competition nowhere
A seller knew his rare toy wrestling figures could fetch up to $20, but Amazon wouldn't budge from their offer of $9.99—lower than the wholesale price of $4 each plus $6 fees.
Scouring high and low for better offers yielded no results on where that pricing suggestion could have come from. Unwilling to take the hit, they lost the Buy Box. The seller fought back by filing cases - each was denied except one where his Buy Box reappeared.
Sellers can't move out on Amazon as it beats every option on order volume. Their advice was to jump through hoops to get their needed attention, to only maybe elicit a generic response.

SELLER REFRESHER
Start your e-commerce business with these 5 low-risk tips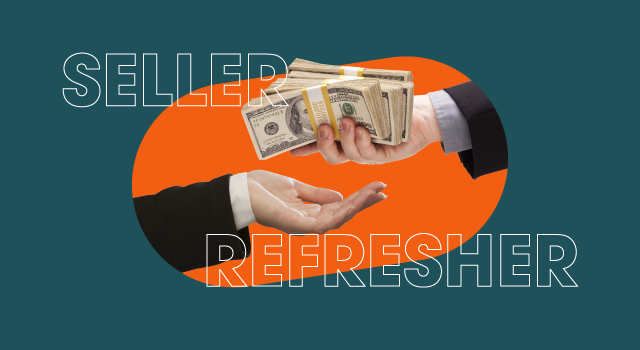 "With great power comes great responsibility" could also mean with great business plans comes great risks, especially in the e-commerce industry. With the tech layoffs happening left and right, it's okay to feel hesitant in starting a business this year.
💻 Don't let these risks stop you; minimize them instead. Forbes shared some tips on how to hop on to e-commerce with low risks:
Try selling personal items first. Test the waters to see your potential as an online seller. Try selling your vintage bag on Etsy to practice making product descriptions, as well as your marketing skills.
Go for easy-to-ship, trending products. Start with small products to save on shipping costs.
Know your target market. Develop a clear idea of who you want to sell your products to. Remember, businesses rely on customer loyalty and goodwill.
Stick to your budget. Only spend what you can spare. You don't have to offer a lengthy list of products or have thousands of inventory right away.
Utilize e-commerce marketing tools. For example, take advantage of Amazon's advertising model to maximize your digital exposure.
More than applying low-risk tips, make sure that you are ready to take on the challenges of building an e-commerce business. After all, self-drive is the main ingredient of the recipe to success.