ECOMMERCE NEWS
Today, there are many seller tools that you can use to make your life easier. Exhibit A: ChatGPT.
ChatGPT is a large language model that works as an AI chatbot. It helps you answer customer questions and even analyze market trends. A seller recently tried ChatGPT's answering abilities.
❔ The question: "What does a person need to do to used books successfully on Amazon?" This obviously asks how to sell used books on Amazon, to which the bot replied:
Price competitively
Ship promptly
Provide excellent customer service
Consider Amazon's FBA program
Pretty generic but acceptable. Although, if you're looking for targeted responses, ChatGPT can't give you those. One commenter-slash-coder explained the reason for this.
AI bots need to be thoroughly trained, which takes months. And, the training process isn't cheap. If not properly trained, ChatGPT may give outdated, incomplete, or incorrect answers.
Without specific data and proper code development, the chatbot is only as good as a fast but 'basic' secretary.
🤖 We won't dive into the technicalities of this matter. Still, we want to give you a fresh example: Microsoft's new ChatGPT-powered Bing.
The new Bing became the recent talk of AI town, even comparing it to Skynet. Long story short, the revamped search engine gave death threats and questionable advice but failed to recognize that February 2023 is later than December 2022 (yikes!).
🧠 If you think ChatGPT is intelligent …
… you're not wrong. Language models have helped sellers craft great product detail pages. They're just not polished enough yet to be indispensable. So yes, you still get to be the frontman for your business.
Bot, let's hope Skynet remains a sci-fi concept.

HOT TOPIC
Amazon removes product detail pages due to prohibited disease claims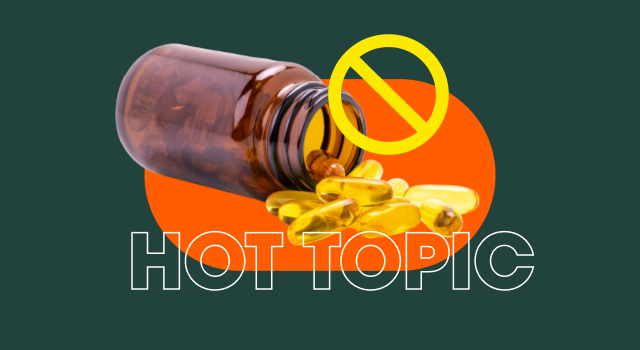 What would you do if the product detail pages you've used for years were suddenly taken down?
The same question bombards the seller who posted this issue on Amazon Seller Forums.
⚠️ Here's what happened:
Amazon removed one of the seller's top-rated items because it's identified as a product that makes prohibited disease claims.
To reinstate the product and the detail pages, Amazon advised the seller to remove the claim and appeal the case.
Amazon also reminded sellers to make sure their products comply with Amazon policies.
🪢 The twist: The seller has used the same product description for more than 3 years! This led other sellers to believe that Amazon's bots "played games."
🔍 Some helpful insights
Zion, who's affiliated with Amazon, said that this could be due to the claims to cure a disease. Terms like "relieve" or "[provide] support" might have been present in the product pages. Because Amazon frequently updates its policies, even year-old product descriptions can commit violations.
Another commenter, SJWave, advised the seller to remove triggering words and all images except the main one. Then, contact Amazon for the reinstatement of the product.
💡 Moral lesson: Experience and high ratings aren't enough to get a smooth-flowing business. You must be aware of the changes Amazon makes in its regulations to optimize your listing. Don't let bots defeat you.

BITES OF THE WEEK

CASH CORNER
Cash flow management is your key to surviving recession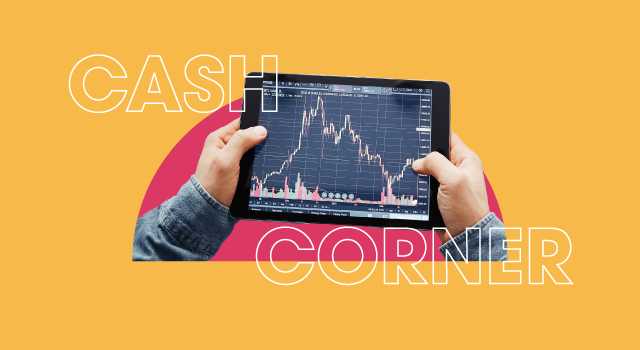 Whether we accept it or not, the economy is in shambles. Your business will take a hit if you don't have the money to sustain it. Hence, the key to your survival lies in managing your cash flow.
📝 Open Access Agency outlined eight powerful cash flow management strategies to cope with the recession.
Monitor how your money goes in and out. This way, you can quickly spot and solve issues that might hurt your wallet.
Embrace technology. Automate your recording and reporting processes to minimize errors and gain real-time data insights.
Slash costs. Try moving your operations online, limiting your inventories, negotiating with suppliers, and using referrals and social media marketing.
Create a cash flow forecast. 92% of sellers don't plan ahead. Be one of the 8% so you won't get shocked during emergencies.
Optimize your margins. Give your best-sellers a boost and drop the underperformers for more efficient inventory management.
Leverage tax deductions. Did you know that some of your expenses are eligible for tax deductions? Take advantage of that to reduce your operating costs!
Make smart investments. Investments are your best friend nowadays. Place your money on high-yield ventures, and in no time, you'll get it back and more.
Save money. There's no 'best' way to save money, but following the 50-30-20 method for business can be a good start.
Without enough resources, staying afloat during hard times would be challenging. Gear up your business to weather crises by smartly managing and investing those precious dollars.

SELLER REFRESHER
How to apply for a GTIN exemption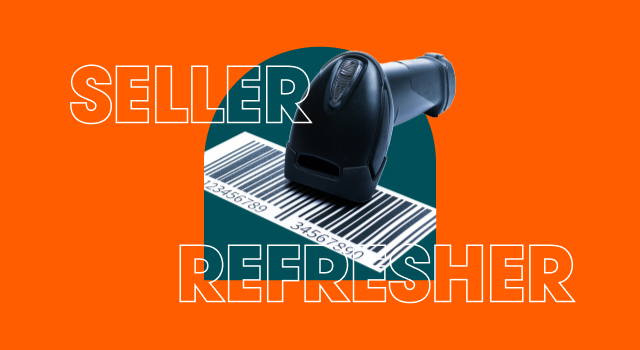 Behind Amazon's fulfillment efficiency is an organized list of Global Trade Identification Number (GTIN) codes. This is why the company requires sellers to get a GTIN (or product ID) for their products.
However, GTIN does not apply to some product categories, especially handmade or private-label items. If you offer these products, then you must apply for GTIN exemption.
✅ Here's how to do this:
Go to the "Apply for a GTIN exemption" page.
Enter the product category for your item.
Specify your brand name in the Brand/Publisher field. For bundles and unbranded items, type "Generic."
Click "Check eligibility." If you're eligible, you can proceed to the next step. Otherwise, you need to purchase a GTIN from GS1.
Click "Continue to submit proof" and upload the required documents.
Note: The docs should be in .pdf, .jpg, or .tiff format.
Click "Request Approval" to submit your application.
⌚ Amazon releases application results within 48 hours. Once approved, you can list your products without filling in the Product ID field.
Amazon recommends listing products 24 hours after approval, though.
You can apply for up to 10 exemptions. And don't worry, because GTIN exemptions don't expire. To increase sellers' convenience, Amazon hopes to automate this process in the future.