BIG IDEA
If you're looking forward to participating on Black Friday and Cyber Monday, you have until November 2 to get your inventory to Amazon's fulfillment centers. But if you want them to be available for Christmas, you should get your items in by December 1, 2022. This is stated in Amazon's recent announcement.
What would complicate things, however, is Amazon's holiday restock limits. Since many sellers want to get their items in the warehouse space, Amazon now ties the FBA restock storage limits to the Inventory Performance Index (IPI) metric.
The deadlines are very different from last year's, wherein Black Friday and Cyber Monday stocks should be sent by November 15 and December 11 for Christmas orders. Instead, the deadlines are set at a much later date to ensure enough stocks are available for the sale.
Key Bites:
Amazon FBA sellers should send in their stocks on or before November 2 for Black Friday and Cyber Monday. For Christmas, they should get their items by December 1.
These dates are considerably earlier compared to last year's deadlines.
It's still difficult for sellers to get in their inventory because of Amazon's restock limits.

AMAZON NEWS
Amazon Brings Back the Holiday Storage Limits for the FBA Sellers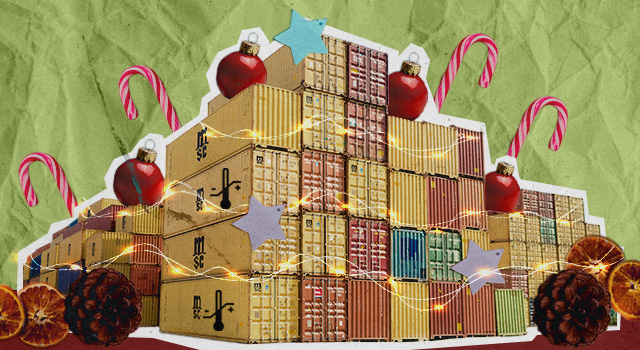 In a post by Ecommercebytes, it was reported that Amazon has revived its restock limits, which controls how much inventory sellers can send to its fulfillment centers (FCs) before the holiday shopping season. This has happened ahead of the holiday inventory deadline, which is on November 2.
Due to the limited availability of warehouse space, Amazon links FBA restock storage limits to a metric called Inventory Performance Index (IPI). For example, one seller with an IPI of 712 claimed their limit decreased from 120,000 to 40,000 units.
According to the seller who received the email about holiday storage limits, Amazon updated the restock limits to allow all sellers to maintain a minimum of four months' worth of FBA inventory. And even though sellers would already see their limits updates, this new limit will currently restrict about 5% of FBA sellers from restocking additional products due to their already high inventory levels.
Moreover, Amazon informed sellers that restock limits were determined according to their products' seasonal and peak selling periods, their ASINs' forecast, new selection, scheduled deals, and fulfillment center capacity.
To help address this issue, a seller recommends that others be ready to ship smaller shipments frequently since these restrictions might change depending on sales. Additionally, they suggest listing every item as FBA and FBM so that FBM will be used for out-of-stock FBA items. Lastly, it would also help to use third-party fulfillment centers or try out the latest Amazon Warehousing & Distribution program.

BITES OF THE WEEK

TRENDING
Shopify Dissuades Merchants From Using Buy With Prime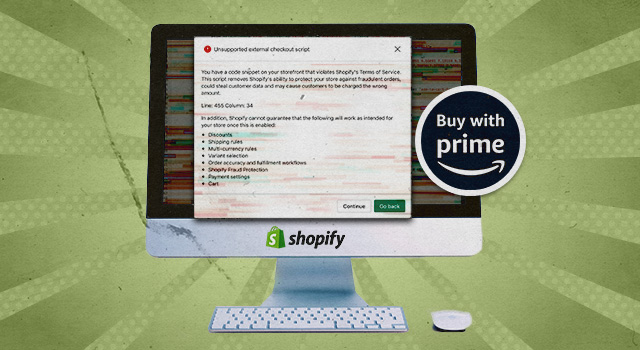 Shopify has finally warned its merchants not to use Amazon's Buy with Prime because installing this disables Shopify's ability to protect them against fraudulent orders and raises the risk of stolen customer data. This was originally reported by MarketPlace Pulse.
Since June, Shopify sellers have been testing Buy with Prime. Merchants who have signed up for Buy with Prime can add an HTML button code to their product template. In response, Shopify began warning merchants who attempt to use the code by putting a pop-up window that states, "Unsupported external checkout script." Of course, they can continue but must acknowledge that they understand that Shopify won't be held liable.
According to Shopify's Terms of Service, all transactions must occur on Shopify. By using Buy with Prime, a seller presumable violates the following conditions: "You agree to use Shopify Checkout for any sales associated with your online store" and "You agree not to work around, bypass, or circumvent any of the technical limitations of the Services, including to process orders outside Shopify's Checkout."
Because Buy with Prime is not a plugin but rather two lines of HTML code, it can be easily added to any website or ecommerce store. Therefore, Shopify and other platforms can only stop this by scanning the template code like what Shopify started doing.
In light of this warning, Shopify might make some merchants reconsider using Buy with Prime. And in the future, the company might take bolder steps, like using Shop Pay as the default.

ACTIONABLE ADVICE
How Should You Use the New "Send to Amazon Workflow" for FBA Shipments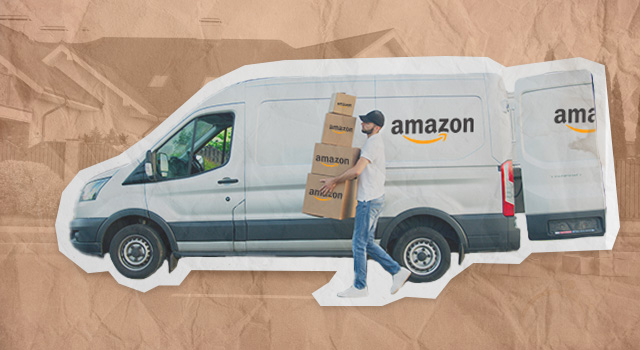 From the Send/Replenish Inventory process workflow, Amazon now introduces Send to Amazon. Sellers can access this feature from your Shipping Queue. But starting September 1st, sellers must create all new FBA shipments either in Send to Amazon or through Amazon's API through a third party.
The steps for creating a new FBA shipment were outlined in Helium 10's blog post. Here's how you can use this feature.
1. Click on Inventory > FBA shipments on the Seller Central Dashboard.
2. Select which Inventory you will send. You can choose from a list of your SKUs or upload a file with the SKUs you want. Input how many units and boxes you will send over.
3. Fill in the prep and labelling details. If you're going to send multiple boxes, you should create a new case pack template. But if you're only sending one box, use the individual units selection.
4. After filling this up, click "Ready to send" or "Ready to pack."
5. If you selected "Individual units" you'll need to provide packing information to Amazon. Input the dimensions, and weight, then click "Confirm packing information." Click on "Confirm and continue."
6. After confirming shipping, you'll be asked to print your box labels.