BIG IDEA
On August 16, Amazon enforced a new rule that requires adding 274 product attributes for 200 product types. Sounds like a handful, but Amazon guarantees it can increase your sales by speeding up shoppers' buying decisions.
This new rule won't affect active listings—only new ones under specific categories.
👮 Mandatory and monitored
The retail platform reminded sellers that it'll check the compliance of all new product listings. If you skip this new regulation, your products won't be added to the catalog.
🗣️ What do sellers think of this?
There's definitely an air of mistrust among many sellers. Given the INFORM Act glitch, they're not fully convinced that the changes won't affect active listings.
Another issue is the "barely readable" spreadsheet of the affected product types and attributes. One seller said Amazon should provide a PDF file instead so they can easily view everything about the new rule. An Amazon rep replied to the thread to assure sellers that their feedback would reach the team in charge of the list.
Meanwhile, if you plan to publish inactive listings in the affected categories, go to Manage Inventory to update the attributes.

SPONSORED POST
Say yes to your most profitable quarter yet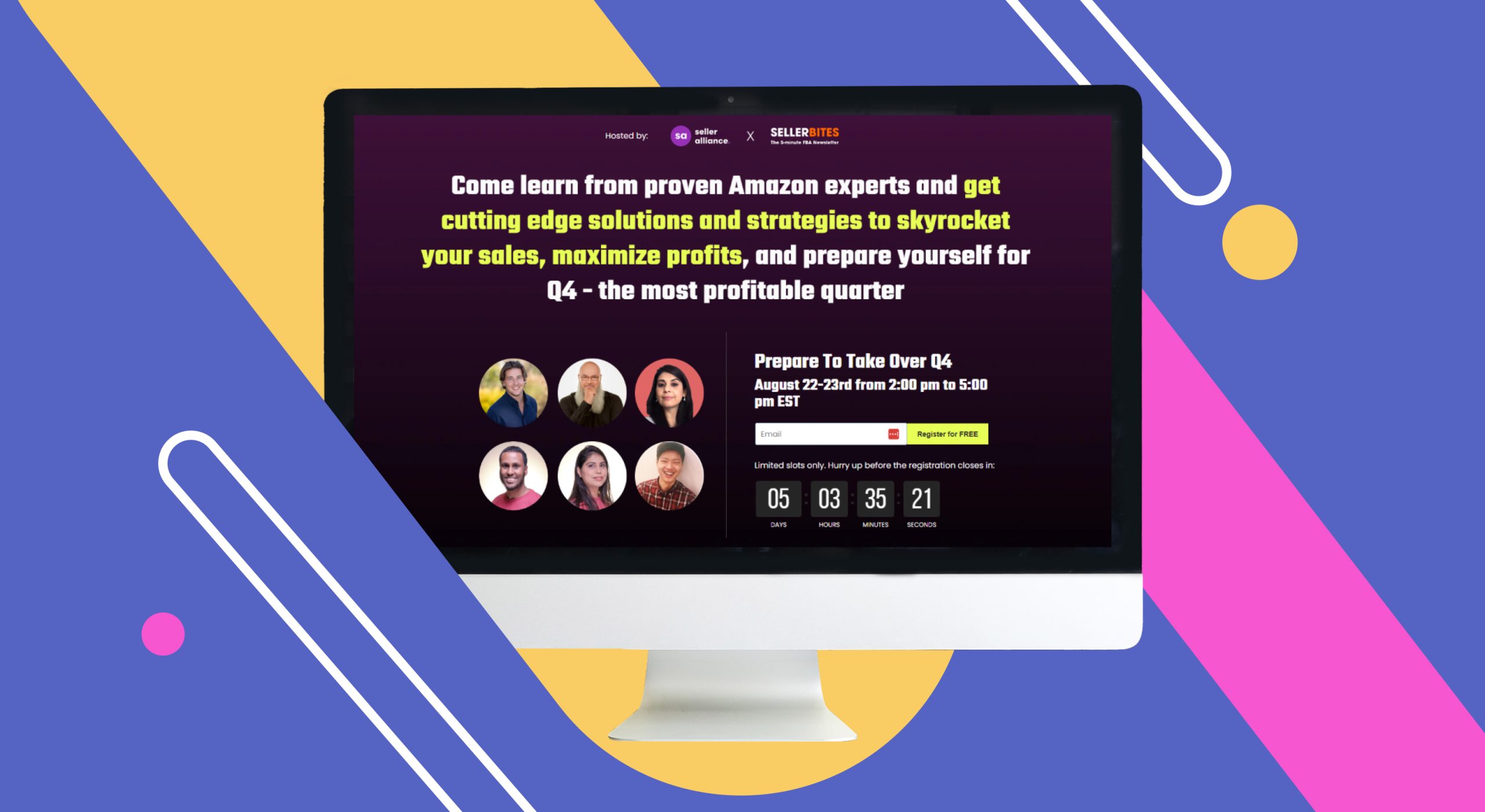 Last call to sign up for Seller Alliance's Virtual Conference
Looking to have your most profitable Q4 Amazon quarter yet?
Good news—the stage is set for a show that will teach you how to do that!
Seller Alliance is hosting a FREE virtual Amazon conference on August 22-23 (2 PM to 5 PM EST). The guestlist is jampacked with industry-leading experts ready to share tactics on how you can elevate your Amazon game:
Ritu Java - CEO, PPC Ninja
Clayton Atchinson- Director of Business Development, Carbon 6
Norman Farrar - Podcast Host and entrepreneur
Mohamed Aden - Director of Agency Operations, Seller Interactive
Edward Conception - Brand Manager, Outgive
Nisan Bal - PPC and DSP expert
👑 Set to dominate
That's who you'll be after joining this webinar. Q4 is coming in hot, and you don't want to be caught off-guard when it finally arrives at your doorstep. So register now by following these 3 easy steps:
Enter your email to join the conference waitlist.
Wait for the Zoom link before the webinar date.
Together, we're gonna make this your best Q4 yet.
Angelo of Seller Alliance

BITES OF THE WEEK

AMAZON NEWS
Reasons why small and independent sellers continue to sell on Amazon
Small and independent sellers continue to sell on Amazon
In 2022, more than 60% of sales in the Amazon store came from independent sellers. U.S.-based sellers sold more than 4.1 billion items to customers worldwide, averaging around $230,000 in sales.
According to Amazon, these numbers point to one thing: the platform is a fertile ground for small and independent merchants.
🏆 The Independent Sellers' Choice Award goes to …
Who else—Amazon! They continue to choose the platform because of its:
Reach and reputation. Amazon's advertising solutions ensure brands stand out on social media platforms and search engines.
Tools and seller support. The retail giant provides software and training resources, including:

Amazon Seller University and Amazon Small Business Academy to help brands grow and prosper
Brand-building features, such as Amazon Business, Amazon Handmade, and Brand Registry

Programs and services. Amazon offers optional seller services like:

Fulfillment by Amazon (FBA) for fast and reliable delivery
Amazon Ads for self-service and automated ad campaigns
Amazon Lending for financial support for independent sellers
ᵃ⤻ᶻ Efficiency, convenience, and dedication are what Amazon offers to earn and keep sellers' favor. Yes, there are fee increases and extra charges here and there, but many see them as an investment for their success.

ACTIONABLE ADVICE
5 inventory management tips for Amazon holiday sales events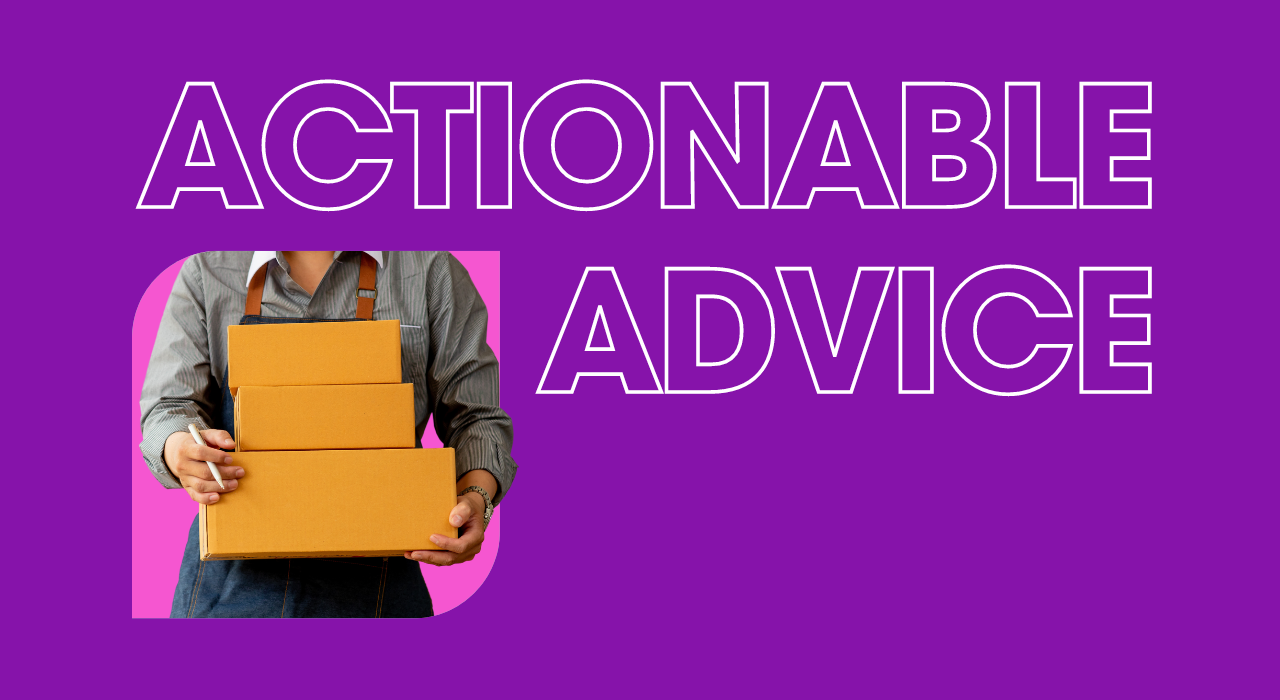 Plan your invent9ory for Amazon holiday sales events
Before we know it, the holiday sales rush will be upon us. Hence, Amazon advises sending your FBA inventory to fulfillment centers by the following dates:
Prime Big Deals Day: September 12
Black Friday and Cyber Monday: October 26
📋 To prepare for the millions of shoppers searching for great end-of-the-year bargains, here are some tips for preparing your inventory:
Strengthen your logistics network. It's always a good idea to improve and expand even a solid supply chain to prevent last-minute problems.
Optimize your inventory levels. You can do this by tracking your sell-through rate and using forecasting tools.
Keep enough safety stock. And replenish your shelves early to avoid shortages. You can compute your safety stock as follows:
Safety stock = Products sold per day ✕ Desired days of safety stock
Audit your inventory. Cross-checking your inventory with your financial records will help you make better ordering decisions.
Prepare a contingency plan for stockouts. You can never know when consumer demand will fluctuate, so you better be ready at any time.
🎁 Bonus tip: Automate your inventory management
There are a lot of tools that you can use to collect accurate inventory data and ensure smooth holiday shipping.
How about you? How do you manage your holiday inventory? Share your tips by replying to this email! 📩