BIG IDEA
Guess what? Instagram's got a new messaging app called Threads, causing quite a buzz in the beauty industry, as reported by Glossy.
It doesn't even take much to have it—you can simply activate it through your Instagram app, and viola; you're all set!
🧵 What's Threads anyway?
Twitter's been the king of the microblogging game for quite some time now. And it hadn't seen a worthy opponent until Threads came along. Its functionalities are almost the same as Twitter, wherein you can easily share pictures, videos, and short-form messages.
📱Here's the juicy part
Beauty brands have wasted no time hopping on the Threads bandwagon. They've figured out this app is a goldmine for connecting with their target audience.
From creating exclusive content using the "status" tool to curating a squad of close friends, brands use Threads to build a tight-knit community of followers. They're launching new products, teaming up with influencers, and even dishing out personalized recommendations.
🪝 The catch (so far)
Some folks are raising privacy concerns since Threads is about the inner circle and how Meta's infamously known for handling their user's data. Brands must find the sweet spot between genuine connections and shameless product promotions.
If you're still thinking about creating a Threads app for your brand, take this as a sign that you probably should.
Like with any other "new" social media platforms (like that of TikTok a couple of years ago), there's some learning curve. But this one shouldn't be a steep learning curve. As influencer Snitchery said, "This has the same vibe as social media when we were in like middle school lmao I love it."
Tell us what you think about Threads by replying to this email!

AMAZON NEWS
Sellers are losing sales due to Temu copycats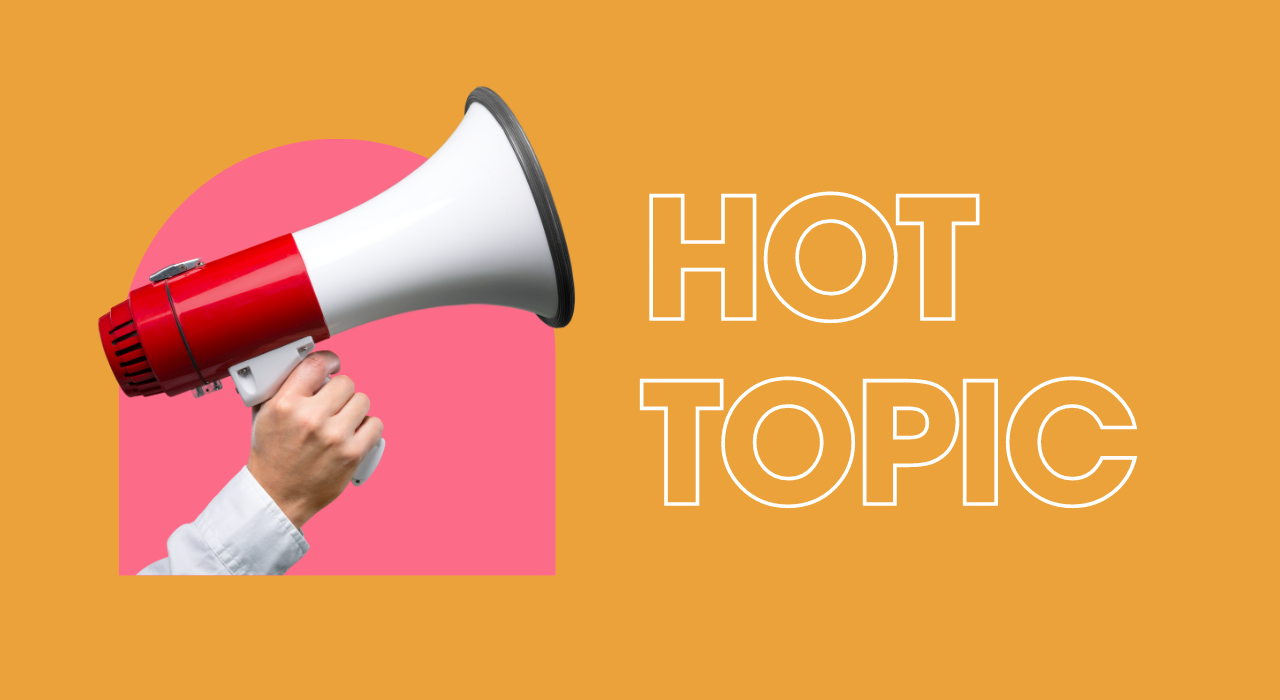 Insert title goes here...
Building a brand on Amazon is not easy. You'd have to dedicate time, money, and A LOT of brain cells to create an optimal business strategy. 🧠
But what if someone illegally copies what you made?
It would be frustrating, to say the least. That's what a seller nicknamed "David" feels as he faces copycat Temu sellers. Wired reported more on this unethical practice of 'cloning' Amazon storefronts.
🎭 Unwanted duplicates
Based on David's experience, Temu sellers passed two of his best-selling Amazon listings as their own. The pictures, keywords, and even the certifications are the same!
And because the products are much cheaper on Temu, affected sellers have been losing more than 20% of sales on their versions. Who wouldn't get angry with that?
What's even worse is that this isn't an isolated case. Dozens of requests to take down cloned listings were already filed by various sellers but to no avail.
📣 Temu's response
Just like in the complaints, Temu maintained radio silence on the issue. With this, Amazon encourages sellers to contact its Counterfeit Crimes Unit (CCU) to report infringement concerns.

™️ Tip: If your Amazon listings are cloned, be ready with your registered trademark for the duplicated images. This would accelerate any legal actions you file against Temu.

BITES OF THE WEEK

TRENDING
Amazon beats decreased sales predictions for Prime Day 2023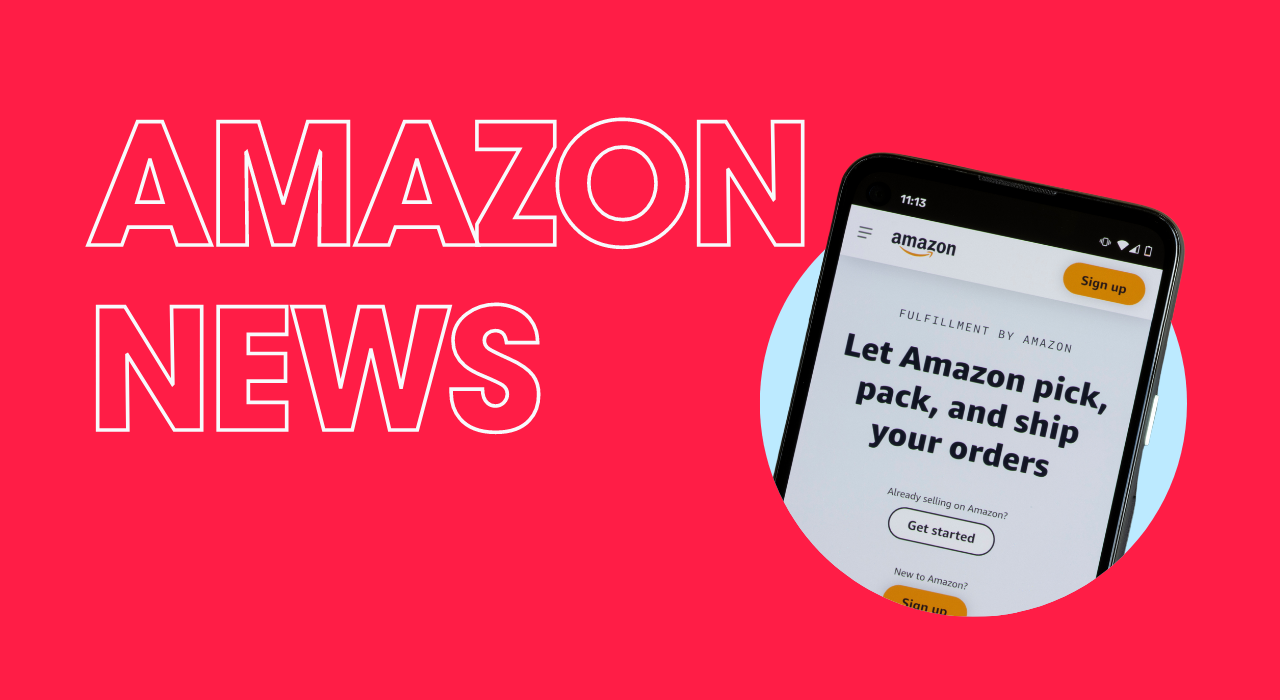 Insert title goes here...
Days before Prime Day 2023, Investopedia revealed how much customers are willing to spend on the sales event. Despite the hype, shoppers limit their budget to $250—way lower than last year's $388.
🛒 Shopping carts could be lighter
Despite inflation cooling down from 9.1% to 3%, consumers are set on cutting their spending. This means no more splurging on unnecessary items and finding only the best bargains.
The number of Prime members also declined, from 65% in 2022 to 63% this year. As for their shopping lists, many are eyeing electronics, clothing, and back-to-school items.
🛍️ Discount > inflation
But surprise, surprise—Amazon has beaten the pessimistic sales predictions. In fact, it set a new company record by raking in a whopping $12.7 billion during the two-day sale.
According to Adobe's post-event analysis, the steep deals lured even inflation-weary shoppers. Not to mention the rollout of Amazon's Buy Now, Pay Later (BNPL) option during the event, which secured a total revenue of $927 million.
⚡ Power tripping at its finest
Tagged as the "Big One," the suit is the fourth case filed by FTC chairwoman Lina Khan against the retail giant. It'll tackle some serious power tripping allegations against the retail giant.
As relayed by Yahoo, Amazon is reportedly abusing its power to penalize third-party sellers who don't use FBA for warehousing and shipping. And then there's this issue involving the algorithm determining who receives the Buy Box.
However, commentators aren't fully convinced. They emphasized that the FTC still needs to prove it's a product of Amazon's manipulation rather than consumer demand.
💔 The "Bigger One": Amazon breakup
Aside from the lawsuit, issues are circulating about Amazon restructuring its fulfillment service. So maybe the bigger question is: Will Amazon completely separate FBM sellers from FBA sellers?
And, could the punishment allegations be a part of the breakup plan?
Guess we'll have to wait until all these are uncovered soon. As of now, you don't have enough reasons to worry about the suit's effect on your operations, regardless of whether you're an FBM or FBA seller.

ACTIONABLE ADVICE
3 key differences to note when marketing to millennials and Gen Zs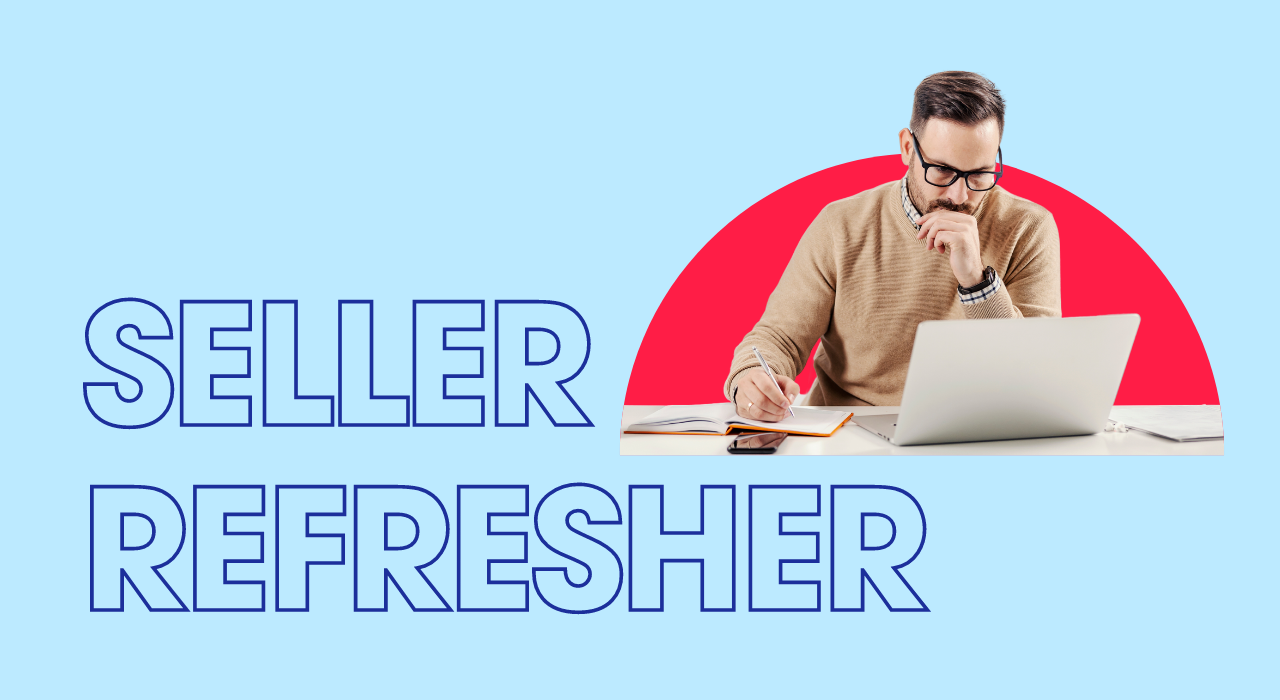 Insert title goes here...
Did you know that in 2020, millennials and Gen Zs had nearly $3 trillion combined purchasing power? No wonder businesses are targeting them in their campaigns!
However, their responses to marketing tactics aren't the same. To effectively capture their attention, HubSpot listed 3 key differences you must know about millennials and Gen Zs.
💰 Money
Millennials: They expect to earn positive experiences from their purchases. So the key to winning millennials' hearts is entertaining customer service.
Gen Zs: This generation is about responsible spending. Your campaigns should highlight how your products will be useful to them.
🧑‍💻 Tech and buying platform
Millennials: On average, they spend 7.5 hours browsing online. Most of them rely on content and recommendations from Facebook and LinkedIn.
Gen Zs: They spend an average of 10 hours on social media and mostly purchase through mobile gadgets. Their platforms of choice are TikTok and Snapchat.
💡 As both generations use technology and social media as buying guides, you'd want to maximize digital content to catch their attention.
📱 Ad format
Millennials: They have an average attention span of 12 seconds. Plus, they prefer long-form content, such as videos and podcasts.
Gen Zs: Their attention span is shorter at 8 seconds. Also, short-form content, such as Snapchat and Instagram stories, interests them more.

🟡 Basically, millennials aim for personal benefits, while Gen Zs value transparency and authenticity. Bear this in mind when you plan your next ad campaigns to tap on their huge reserve of buying power.