BIG IDEA
If you haven't heard yet (which we doubt), Amazon has announced that Prime Day 2023 will happen on July 11 and 12. Buyers worldwide are gearing up for the massive two-day shopping spree—so should you! ⏲️
🛍️ Is your store Prime Day-ready?
Although you've been preparing for this sales event for months, you must keep your guard up for last-minute changes. Here are some new pointers to check your readiness for Prime Day 2023:
Review and polish your marketing strategy. Prime Day is a battle of charm and creativity, so your marketing tactics must be on point. You can run sponsored ads before or during the sale. However, your coupons and Prime Exclusive Discounts must be ready within 48 hours before the event.
Double-check your inventory. Because what's the use of your top-notch marketing if you can't fulfill orders? The inventory cut-off for this year's Prime Day was on June 15. So if you haven't sent your items to Amazon fulfillment centers, better luck next year. But if you did, any deals you submitted will be eligible for promotion within Amazon's online store and external channels.
🎉 Prime Day isn't just for big businesses
Apart from being Amazon's biggest sales event yet, Prime Day 2023 marks a new milestone for independent businesses. As part of the campaign to support them, the company has made it easier for customers to see small businesses through the Small Business badge.
🔥 And July isn't just for Prime Day
Last week, Target also announced that Target Circle Week will take place on July 9 to 15. This sales bonanza, exclusive to Target's loyalty program members, will feature special deals from Keurig, Lenovo, and Dyson.
👀 Seems like deals are not the only thing to look out for in July. You could also be looking at some interesting competition between two of today's biggest e-commerce players.
And this is actually a good thing for sellers like you. The more sales events, the higher your earnings could be! So if you have the resources, it's a profitable decision to participate in both Prime Day AND Target Circle Week.

AMAZON NEWS
Amazon rolls out new updates to streamline and optimize its operations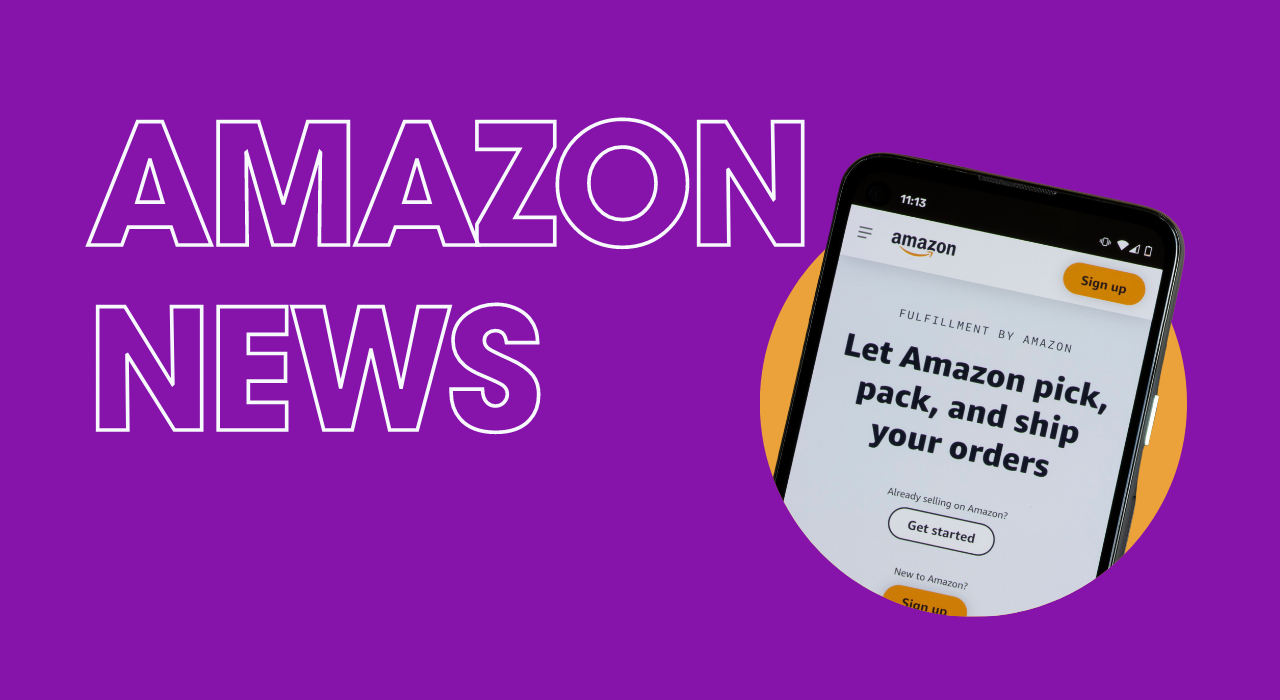 Amazon rolls out new updates to streamline and optimize its operations
Prime Day announcements are not the only ones to keep an eye out for next month. Starting July 5, Amazon will require new product attributes for 52 product types, as reported by EcommerceBytes.
❔ What's this about?
It's part of Amazon's attempt to help customers make informed purchase decisions. As such, new product listings under the selected product types must comply with this new requirement. Otherwise, the product won't be added to the catalog.
If you already have active listings, this update does not affect them. But if you plan to add new items, you can view the guidelines on adding the new attributes on the Product type and attributes page. You can also check the list of affected product types there.
📣 More announcements
Here are some other important changes Amazon made and plans to make to optimize its operations:
Integration of the Inventory Overview page into the FBA dashboard. This change, which took effect on June 19, 2023, allows you to manage your inventory and fulfillment processes in one place. For example, you can track the total value of your orders and even find specific information about a shipment's status.
New maximum reimbursement amount. In its updated reimbursement policy, the maximum reimbursement amount for orders fulfilled through Multi-Channel Fulfillment (MCF) will be capped at $300. This change will take effect on July 15 for eligible U.S. orders.
💯 These updates indeed reflect Amazon's commitment to improving seller and customer experience. Let's just hope they'll do what they're supposed to do.

BITES OF THE WEEK

ACTIONABLE ADVICE
Amazon plans to relaunch Seller Fulfilled Prime. How do you qualify?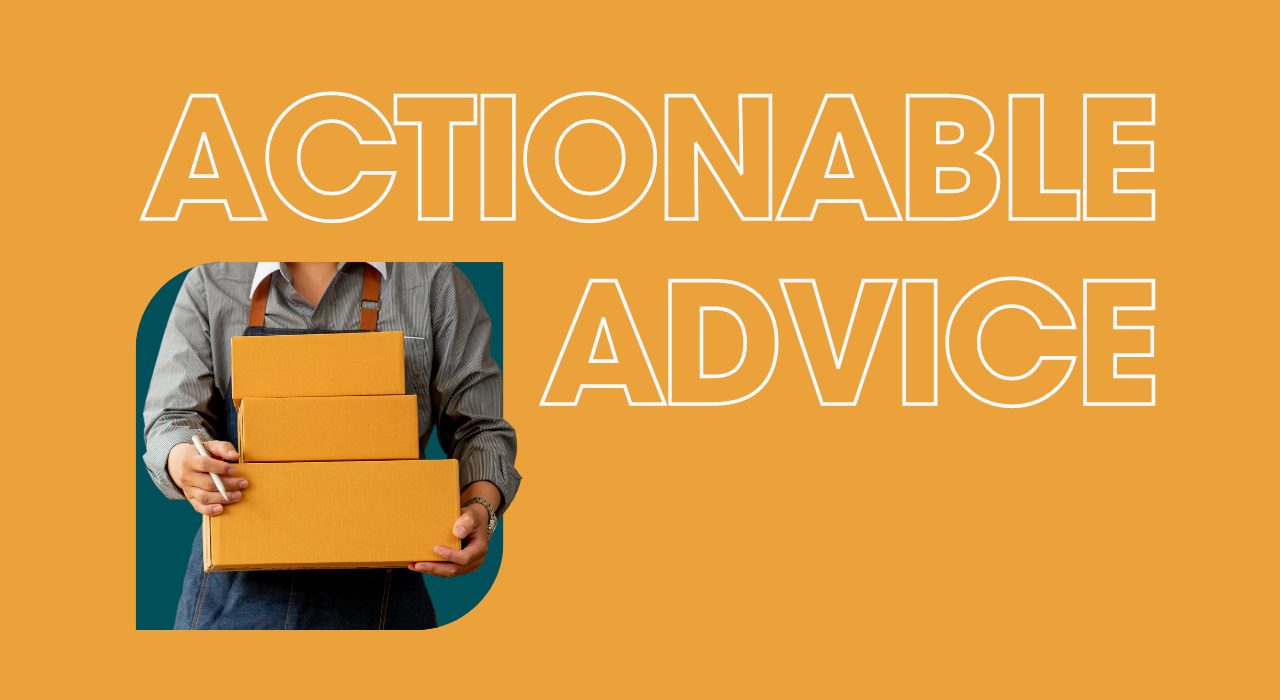 Amazon plans to relaunch Seller Fulfilled Prime. How do you qualify?
Here's the last announcement for the day: Amazon plans to revive an almost forgotten fulfillment service: Seller Fulfilled Prime (SFP). There's no exact reopening date yet, but ECommerceBytes said it would be this year.
🚚 What's SFP?
It's a program launched in 2015 to give third-party sellers 'FBA independence' while still enjoying Prime features. Like Fulfilled by Merchant (FBM), they can use their preferred logistics service to deliver orders. They even got a Prime Badge!
What gives?
Well, sellers must provide Prime benefits. Simply put, they should be as efficient as FBA—deliver orders in two days or less. Other requirements listed by JungleScout include the following:
Less than 0.5% order cancellation rate
Use of Amazon Buy Shipping Services for at least 99% of orders and shipping methods that cover weekend delivery/pickups
Nationwide delivery coverage for all standard-sized products
Use of SFP carriers
Compliance and use of Amazon's Returns Policy and customer service
❌ Not a fair exchange
For the benefits offered by SFP, most sellers think the above requirements are too much. As it failed to meet expectations, the program was paused in September 2020.
But there's a waitlist for those who are still interested in joining. Some sellers expressed willingness to give it another chance if Amazon sets more flexible requirements.
🌪️ Amazon doesn't seem to be in a rush to relaunch SFP. Maybe it's overhauling the program to better serve sellers—we don't know. We'll have to tune in to more updates and keep our fingers crossed.