ECOMMERCE NEWS
Dealing with one fraudulent account is already stressful. Can you imagine if you had to face 800,000 of these?
In a recent report by Charged, Amazon did encounter AND handle this many cases. And, get this, with grace!
👀 How did Amazon do it?
Through machine learning!
In 2022, Amazon invested in an AI-powered protection system to improve its IP protection and counterfeit detection process. The company spent $1.2 billion on machine learning technologies and hired over 15,000 experts to battle fraud.
So far, this investment has allowed Amazon to:
Lower the number of bogus account registrations by 50% year over year (from 2.5 million in 2021 and 6 million in 2020)
Sue or refer over 1,300 counterfeiters across multiple countries for investigation. That's more than double the 600 they went after in 2020!
Reduce infringing activities by 35% in 2022
Prevent over 5,000 fake brands from entering Brand Registry with the help of the United States Patent and Trademark Office (USPTO)
💪 It's evident how dedicated Amazon is to eliminating deceitful behavior from the platform. In fact, the retail giant explicitly said that its goal is to completely stamp out fraudulent activities in the marketplace.
Last month, the company announced a new policy that will flag frequently returned items to warn shoppers about counterfeit and subpar items. Amazon recently published its third annual Brand Protection Report, where you can read more about its anti-fraud initiatives.

HOT TOPIC
Tips for managing seller-fulfilled orders during holidays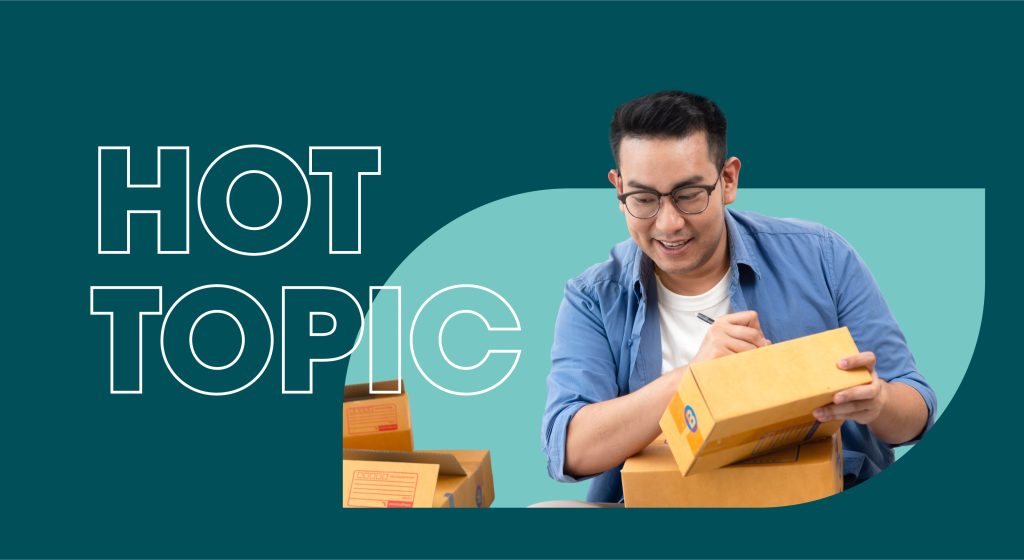 There are no holidays in the e-commerce industry. In fact, you may face even higher volumes of orders during these days.
📦 If you're shipping orders yourself or via logistics partners, here are some tips for managing holiday orders to protect your account health:
Take note of Amazon holidays. If the ship-by and delivery dates of orders fall on an Amazon holiday, they'll be moved to the next working day. Still, you should sync your business and carrier operations to avoid overlooking any order. You can check the Manage holiday settings page for more details.
Set an order handling capacity. Your business has limits. Setting an order handling capacity guarantees you eat only what you can swallow. If one order is placed over your limit, the system will automatically add 1 day to the handling time for all additional orders.
Ship on time. Amazon recommends enabling Shipping Settings Automation (SSA) to give buyers more accurate ETAs.
Set your account to vacation mode. If you or your logistics partner are taking time off, it's best to set your store to vacation mode. This removes all seller-fulfilled listings for the duration you set—along with the pressure to fulfill orders.
⏰ Whether you want to match the holiday sale craze or take a short break, your business performance will depend on how early you make the necessary adjustments. After all, your business success is also measured by your efficiency in handling orders.
Do you have personal holiday selling tips you want to share?

BITES OF THE WEEK

BLACK MARKET
How Amazon disposed of 6 million counterfeit products in 2022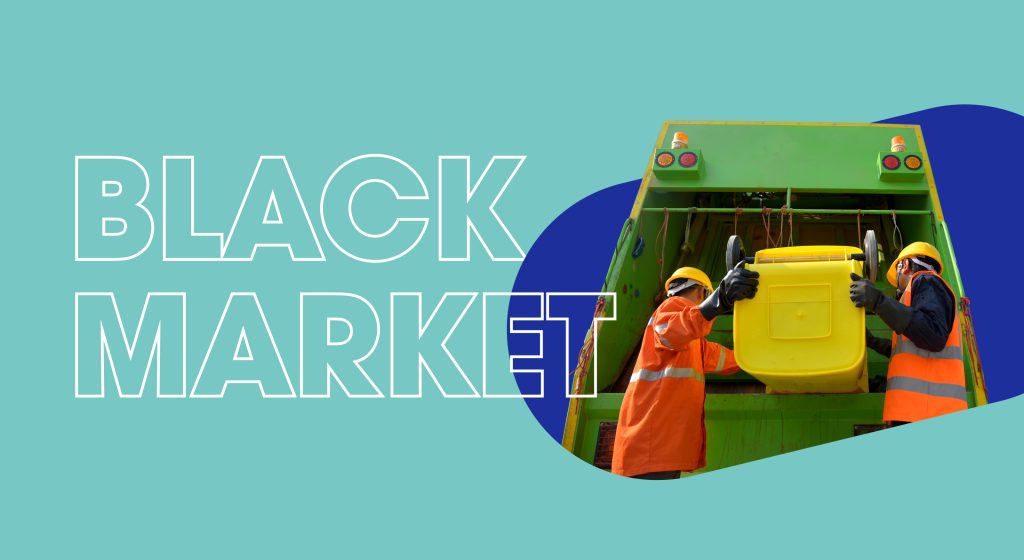 As we said, Amazon is now more aggressive and innovative in combating fraudulent activities. Glossy reported that the e-commerce giant thrashed 6 million fake items last year.
🌏 Amazon hit global
Together with international law enforcement, the Amazon Counterfeit Crimes Unit (CCU) disrupted counterfeit networks worldwide last year.
Amazon provided information that helped Public Security Bureaus in China take down 3 major counterfeiting networks and seize 240,000 fake items.
A German ring that sold fake toner cartridges was dismantled with the help of intelligence from Amazon.
Amazon CCU joined British authorities in a large-scale anti-counterfeit operation, assisting in seizing more than 32,000 fake CDs of famous artists.
⛔ Several preventive measures have also been implemented through the years, including:
Brand Registry, which allows brands to report counterfeiters. Amazon even added automated technology to take down fakes before anyone can report them.
Project Zero, which gives sellers power and control in removing counterfeit products from the platform. As of now, the program has 22,000 members.
A Transparency program, which uses unique serial numbers and special badges for authenticity verification. More than 900 million products have been verified.
🛡️ Counterfeit products have victimized shoppers and hurt legitimate businesses for years. With its new and modern tools, Amazon hopes to rid the marketplace of knock-offs—products and people—sooner rather than later.

SELLER REFRESHER
3 reasons to create multiple seller accounts on Amazon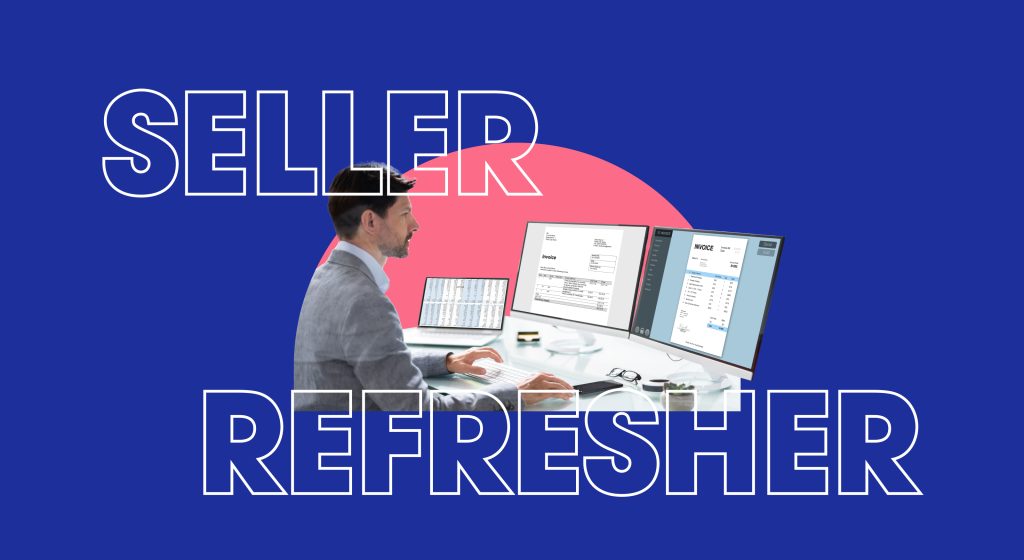 By default, Amazon limits each seller to one account per region. But if you have a valid and business-related motive to open multiple accounts, the company makes exceptions.
Amazon Seller University listed 3 acceptable reasons for maintaining more than one account on the platform:
You own more than one brand. Amazon lets you open different accounts to help you manage and maintain your brands.
You manufacture products for different companies. To avoid conflicts or mishaps, you can open individual selling accounts for each company you supply products to.
You joined an Amazon program that needs separate accounts. Review the Seller's Code of Conduct in your Seller Central main menu to know more about the do's and don'ts of specific programs.
⚔️ One crucial reminder if you're a multi-account seller is to maintain all your accounts in good standing. Otherwise, they may turn into a double-edged sword that can hurt your account health.
For more details, feel free to read and familiarize yourself with Amazon's multiple account policy.