ECOMMERCE NEWS
Amazon, EIT Climate-KIC, and WRAP marked an exciting new venture with the second Amazon Sustainability Accelerator. The target participants this year include sustainability-focused start-ups that aspire to be game changers in recycling innovation.
Last year, only 12 out of 1,300 applicants made it to the program. They raised a whopping €5 million and enjoyed a 250% average increase in sales on and off Amazon.
Take for example the case of Suri, one of the lucky 12. Mark Rushmore, Suri's co-founder, testified how the Accelerator led them from zero revenue to more than £1 million. How's that for motivation?
🆕 What's in it this year?
The program will cover 12 weeks of activities designed to help innovators build sustainable businesses. The program will feature the following:
Expert-led virtual and in-person workshops
Specialized mentorship
A tailored curriculum
Promising collaboration with like-minded entrepreneurs
This year's Accelerator aims to pique the interest of the following start-ups in Europe:
Start-ups with revolutionary recycling technologies that can transform waste into resources using innovative recycling systems
Start-ups that produce sustainable consumer products
🏆 Why should you take a chance?
The selected participants will receive a €12,000 equity-free grant and $25,000 (around €23,400) worth of AWS Activate Credit. Plus, they get free access to an office space at Amazon's Berlin or London HQ.
But the best deal out of this program is the chance to bag a seasoned investor that can help you grow your business. Better get your innovative ideas ready as the application period will close on March 17.

HOT TOPIC
Amazon is cutting 50% of sellers' revenue through increased fulfillment and advertising fees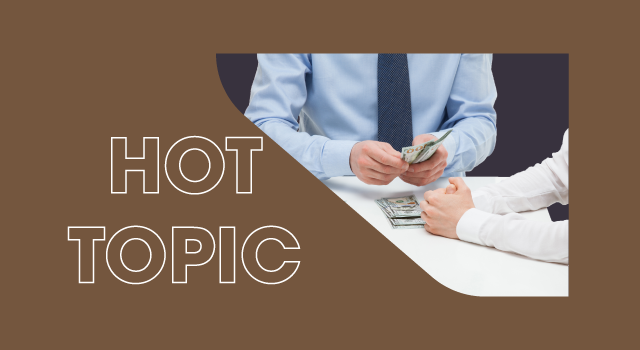 As inflation rises, sellers wouldw want to earn as much money as possible. So imagine how frustrating it is to lose roughly 50% of your revenue to unavoidable Amazon fees.
According to Marketplace Pulse, the company found a tricky way to pocket half of the sellers' revenue: trigger advertising competition to drive up the fees.
📈 What makes up the 50%?
Here's a breakdown of the fees shouldered by a sample of sellers last year:
8–15% for referral fees
20–35% for FBA fees
Up to 15% for advertisement fees
🤕 Advertising is not optiona
In addition to gradually increasing its fulfillment fees, Amazon pressures sellers to pay more for advertisements. As if operational expenses aren't enough, right? Although there are alternative selling platforms like Walmart and Shopify, Amazon remains unparalleled in terms of ecommerce impact; shifting to alternatives may be more costly due to potential customer attrition.
Sellers are either raising their prices or exploring cheaper fulfillment and advertising options to cope with the fee increases. It's a domino effect that leaves consumers with higher-priced items.

BITES OF THE WEEK

BLACK MARKET
Seller gets 20 months of jail time for bribing Amazon employees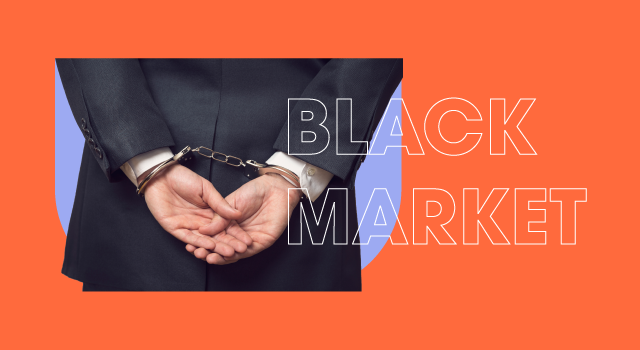 The ethical way to solicit information is to do your research or ask from authorities. But former Amazon seller-consultant, Hadis Nuhanovic, didn't do it this way, bribing his way to illegal profit instead. Following the discovery of his scheme is a 20-month jail sentence, as reported by EcommerceBytes.
😈 How far did the scheme go?
In a DOJ statement, U.S. Attorney Nick Brown revealed that Nuhanovic and five co-conspirators went to sinister lengths with their fraudulent plan, including:
Bribing Amazon employees to reinstate banned products, remove negative reviews, and gain confidential information;
Using this information to help their clients regain access to the marketplace;
Fabricating false accusations to get competitors suspended; and
Seeking customer details to harass those who left negative reviews.
⛔ No place for fraud at Amazon
Amazon takes fraud protection seriously. In a previous report, the company partnered with the Department of Justice to ensure that no actions compromising its integrity slip through. This solidifies the ecommerce giant's commitment to bolstering everyone's security.

SELLER REFRESHER
The best Amazon seller tools to help you succeed in selling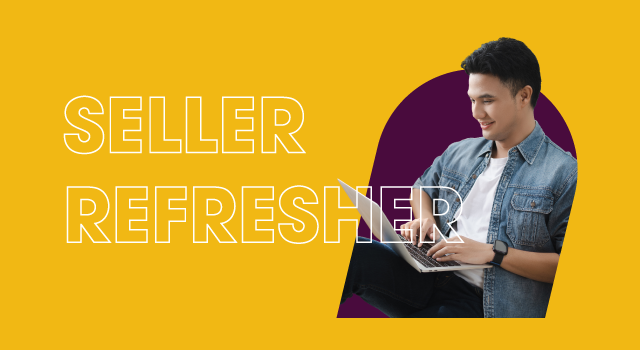 As Amazon sellers, you know that monitoring your performance and maintaining efficiency are as important as making sales. Fortunately, Amazon FBA tools are available to help you do all these. However, most of them do not come for free.
Mehr News Agency listed six seller tools that can boost your business without hurting your wallet.
1. Helium10
Best for: EVERYTHING. You might get overwhelmed by the features of this tool
Price: Starts at $29/month for starter accounts
2. SellerApp
Best for: Streamlining operations, PPC advertising,and AI automation
Price: Starts at $39/month
3. Jungle Scout
Best for: Keyword and product research
Price: Starts at $29/month
4. ZonGuru
Best for: All-in-one business management for solopreneurs
Price: Starts at $39/month or opt for a Chrome extension starting at $9/month
5. AMZScout
Best for: Product research and cost management (comes with free FBA calculator)
Price: Starts at$49.99/month
6. Cash Cow Pro
Best for: Data and performance monitoring, keyword tracking, and A/B testing
Price: Starts at $49.97/month
The extent to which seller tools optimize your business lies in your hand. Do your research on how to use them wisely to maximize their added value.