BIG IDEA
Ever wondered how it feels like to be a people's choice? Amazon surely knows, as it just bagged 3 top ranks in the recent American Customer Satisfaction Index (ACSI) survey.
The retail giant came first in the selection, value, and online shopping experience categories—three things it has prioritized since the beginning.
🏆 But wait, there's more.
Being the overachiever it is, the company also received other awards, including:
Rank 1 in customer loyalty, service quality, meeting customer expectations, and customer recommendation
Rank 2 in online retail customer satisfaction
Amazon credited the recognition to its employees and selling partners. According to the ecommerce behemoth, the hard work of the "Amazonians" and the broad product selections offered by small businesses played a crucial role in securing those rankings.
😎 We stan a grateful awardee!
Being handpicked by U.S. consumers means Amazon is the crème de la crème of online shopping. The company pledges to return customers' trust by delivering the best shopping experience, selection, and prices. If this isn't enough reason to make you want to explore more of Amazon, we don't know what is.

AMAZON NEWS
A new FBA/FBM filter-slash-sales tracker is rolling out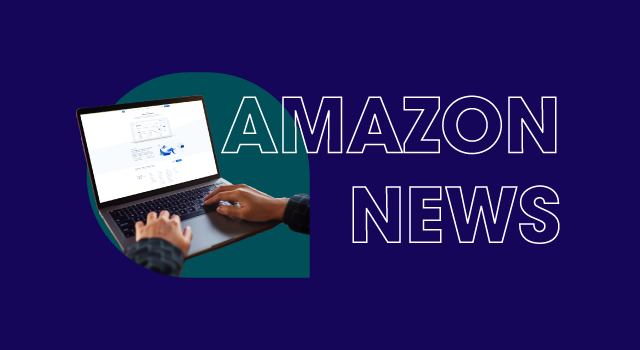 If you're a long-time Amazon seller, you're already familiar with the differences between FBA and FBM. But for newbies, navigating through these fulfillment models can be a bit overwhelming. Good thing, Sellerise came up with a new helpful tool: an FBA/FBM filter.
🫢 Aside from functioning like the Amazon sales tracker, the filter will allow sellers to:
Distinguish between FBA and FBM inventories in one click
View the individual or combined sales figures of FBA and FBM orders
To enjoy all features of the tool, you need to sign up first for a Sellerise account. If you already have one, you can start exporting your data from Amazon Seller Central to Sellerise Sales&Profit Dashboard so that you can:
Easily generate your sales numbers under each fulfillment mode
Export reports to Excel (if necessary)
Do you need an FBA/FBM filter?
ProbablyAbsolutely. Especially if you're a multichannel/omnichannel seller who manages separate inventories and multiple SKUs. Just between us, using an FBA/FBM filter can rid you of that occasional headache when you manually calculate your sales.

BITES OF THE WEEK

TRENDING TOPIC
Amazon maintenance causes a seller to lose $30,000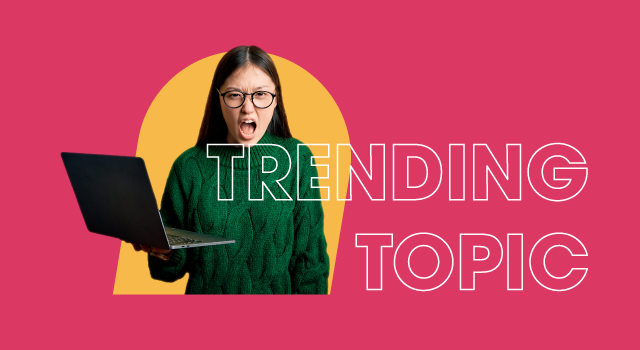 Amazon performs maintenance to fix system failures and prevent future problems. However, during this process, you temporarily lose control over your business. Sadly for one China-based seller, a recent maintenance work resulted in a $30,000 loss.
🧐 Here's what we know about the unfortunate event:
To deal with a system failure, Amazon scheduled a 3-hour maintenance on February 10 at 12:00 PM (PST) for the Asia Pacific region.
During the maintenance, sellers weren't able to access coupon-related features.
In a matter of 5 minutes, 500 orders that cost 0 yuan were placed in the seller's shop using two stacked promotions. The supposed amount of the orders is $30,000.
When the seller raised the concern, Amazon's customer service said that Amazon Seller Support doesn't help sellers cancel FBA orders anymore.
The seller pulled out the "race" card to claim unfairness against Chinese sellers.
❓ Is Amazon to blame?
According to many commenters, no. They emphasized that it's the seller's responsibility to properly set up coupons and promotions. Few also said that Amazon loves Chinese sellers even more than American ones.
The thread was eventually closed to prevent a more heated discussion. But based on the comment exchanges, it's clear that Amazon cannot be entirely blamed for the incident.
Amazon deals like coupons can be your weapon in price wars to attract customers. But you need to be mindful when setting them up to avoid the same fate as the complainant. Otherwise, you might end up with losses that can dissolve your business.

ACTIONABLE ADVICE
5 strategies to retain and attract customers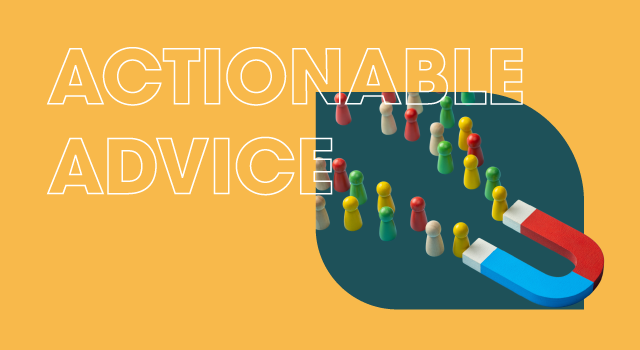 It's a good bet that one of the top entries in your seller's checklist is to have a solid customer base. And one of your goals is to cross it ASAP. However, the road to a high customer retention rate can be bumpy, especially if you're new to ecommerce.
🗒️ So, take out your notepad because Sageseller shared some proven strategies to help you retain and attract customers.
Improve your customer service. The most basic ones include making yourself easily accessible and quickly responding to queries and concerns.
Excite your customers. What better way to do this than to make a killer homepage with A+ material and videos? The key is to present a unique and relatable brand story.
Customize the purchasing process. Buyers want to feel appreciated (don't we all?). Take a page from Amazon's playbook and add your personalized notes or send some promo samples.
Offer fast and free shipping. Yet another trick from Amazon. But be extra careful with quality checks and packaging. You don't want a broken item reaching customers in 1–2 days.
Set up a hassle-free return policy. AND address bad reviews. Use Amazon's A-to-Z guarantee to deal with returns and negative feedback without compromising customer relationships.
💡 Bonus tip: Keep your cool when communicating with customers. Being polite and transparent is a free way to win people over. Also, it can make your business the talk of the town. Who doesn't want free advertising, right?